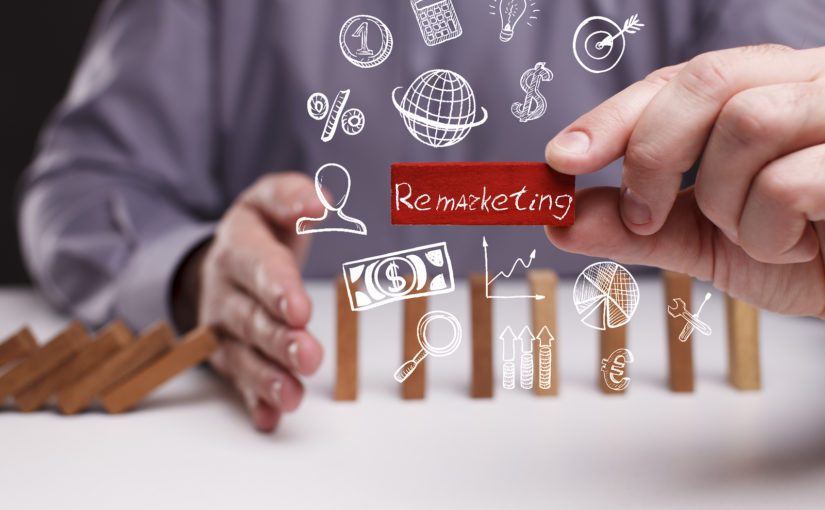 Getting Started with Remarketing
Remarketing (also known as retargeting) is a strategy that leverages Google Ads and Facebook to re-serve your ad or content to users who have already visited your site. The success of remarketing lies in the fact that your audience is already interested in what you offer, and with it, you can cross-sell, upsell, or encourage those users to come back.
For instance, say a user has browsed a product on your site but did not purchase. The sites they visit thereafter, if the site uses display advertising such as Google Ads or Facebook, will deliver advertising that features that product or brand, nudging them to come back and complete the purchase.
Retargeting can also be leveraged using email addresses you have collected from customers or prospects through lead generation efforts.
That's remarketing in a nutshell. Put simply, it's a great way to keep your brand top-of-mind with consumers who are already aware of how awesome you really are.
How to get started with remarketing
Google Ads and Facebook ads platforms make it really easy to get started with remarketing. You will first need to define your audience. Though the audience is created in Google Analytics, the audience must be deployed in Google Ads. You will need to link the two accounts to ensure success.
In Google Analytics, you will choose an audience to target. You can predefine the audience yourself, you can choose specific behaviors to target, or create a smart list. If you have more than 500 transactions per day or more than 10,000 views per day, a smart list is advantageous as Google can generate an audience based on what they feel is most likely to convert.
If you have less than 500 transactions, you can still use smart lists, but Google's machine learning algorithms will develop your audience based on the performance of sites that are similar to yours as opposed to your own site data.
There are a few other items to choose, such as membership duration (how long to hold the customer after they last visited your site) and naming your audience. Lastly, click the box that says: "connect to Google Ads."
Then, in Google Ads, you will go to Audience Manager. From there, you will select the audience you have already created.
Audience remarketing in Google Ads, also known as Customer Match, is a relatively simple task. If you want to use an established customer list, click on Audience Lists. You will see a menu with several selections, including +Customer List. This will allow you to upload a CSV file of your customers based on emails, phone numbers, countries, zip codes, and more.
There are also advanced options to explore, but this is a good place to start.
Looking for help setting up a retargeting campaign?
GBC is an award-winning Houston SEO and digital marketing company, and we can help. With all of the many ways to market your business on the web, you need expert guidance to ensure your efforts are optimized. We have been supporting Houston businesses with Google-certified expertise since 2003, and we know we can help you. Reach out today to learn more.