SEO ANALYSIS
Bad website or lack of internet visibility costing you clients?
Thousands of great companies leave millions of dollars in revenue unrealized due to poor search engine visibility or poorly converting websites. Are you one of them?
Get an SEO Analysis and let us show you how GBC Digital Marketing can help!
FILL OUT THE FORM FOR YOUR WEBSITE SEO ANALYSIS AND A FOLLOW-UP CONSULTATION.
It is more crucial than ever to have a great marketing strategy. You need to top the search engines AND have successful marketing campaigns to be competitive in today's marketplace. SEO is the best, most cost-effective vehicle as a part of that strategy. There have been lots of op-eds and articles asking does SEO still work? Does SEO really matter anymore? Well, I can answer that with a resounding YES! And here's why:
According to data and studies from the International Telecommunication Union (ITU), Search Engine Journal, Hub Spot, Statcounter, and several others
95% of all online experiences begin with a search engine.
Google now gets over 90% of all that search traffic.
80% of users ignore the paid ads (PPC).
81% of users NEVER scroll past the first page of the search results.
SO STILL THINK THAT SEO IS NOT IMPORTANT?
Don't get us wrong….we do not believe SEO is the only solution…after all, why leave that other 20% on the table? The best approach is a comprehensive marketing strategy that includes PPC, Social, and email marketing as well…and it can take time to see results from the SEO, so most of our clients will engage in some form of PPC marketing in order to get more immediate results while waiting for the SEO to take hold. But, for the big picture, we will always love SEO as a critical piece of the puzzle. Get your SEO Analysis today!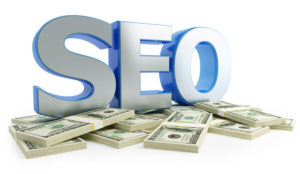 Is Your Website Driving The Results Your Business Needs?
If not, please fill out the form below and we'll get in touch with you shortly.