LEARN
SEO
BASICS

FOR 2021 HERE
OUR SEO Tips and PDF Guides are FREE AND EASY
Clients often ask us, "What is SEO and how do I do it?" Learning about SEO in 2020 is easier than you think with our FREE SEO course. If you're new to online marketing for your business, we'll teach you a few SEO basics to help get you started.
Our training guide can show you how to drive more traffic to your website. More importantly, we'll show you how that can translate to more conversions for your business.
You've come to the right place to learn SEO. By the time we're done, you'll have the same basic knowledge as many of the top SEO experts in the country.
Why Should I Learn SEO?
Many professionals and business leaders know that SEO is vital for business in 2020. But, many don't understand the basic principles of search engine optimization. We can help you with that.
To efficiently market your business online, you want to make sure consumers will find you when they search for similar businesses on the Internet. There are hundreds or thousands of results when you search for something on a search engine like Google.
It can be overwhelming, so most people opt to stick with the first page of results. You've probably done this yourself. The truth is, most people stick to the first top half of the results page.
But getting placed at the top of the search engines is challenging. It happens through a process called search engine optimization. This process is multifactorial, and many things come into play. To market your business or website, basic SEO, and even expert knowledge on SEO is vital. It can make or break your business.

Here's what an SEO-driven website can do for you:
You maximize the experience for your customers.
You build a meaningful relationship with your target audience.
You become a voice of authority for your industry.
More traffic, in terms of quality and quantity, is driven to your website.
More traffic to your site means more conversions and more sales.
You build a loyal customer base.
Your business experiences more growth.
All of these things mean more success for your business and website. You know you need SEO, but should you learn SEO?
Can I Learn SEO on my Own?
Yes, you CAN! Our 2020 SEO eBooks are chockful of helpful and useful information that is easy enough for even beginners to understand. In these guides, you'll learn SEO basics and a few tools and tactics that are proven to increase your website's ranking. You'll also learn strategies in link building that will help you accomplish your optimization goals.
You'll learn SEO from one of the best SEO experts in the country and gain a plethora of helpful knowledge. Our Houston SEO agency has worked in the business for 16 years. We've helped hundreds of business owners put their businesses in the spotlight by using winning and proven SEO marketing strategies.
Our SEO training guide is one of the best resources you'll find anywhere online to learn SEO. Many people are reluctant about search engine optimization because it is highly technical. But, rest assured, we'll break it down for you. Once you understand SEO basics, learning more complex topics will be easier for you.
Don't I Need an Expensive Class or SEO Course?
Not necessarily. The truth is that almost any type of computer-related learning is accomplished by being self-taught. And that goes for being able to learn SEO.
Most of the top experts in the field of SEO didn't sit in a long, boring, and expensive class or university. Most of them learned it all on their own and applied what they learned in the real world.
Learning SEO isn't rocket science. You just need to know how to interpret information so that you can determine the best route to go to make your website more successful.
Every website has different factors, needs, and goals. As such, each one requires a different strategy to place higher in the search engines. More about that later on in the course.

How long will it take me to learn SEO?
The great thing about starting to learn SEO on your own is you can go at your own pace. But, SEO is also a moving target. You can learn the basic SEO concepts here, but there will always be more to learn.
That's because algorithms are always changing in the search engines. To keep your website at the top of the search engines, you'll have to stay apprised of new changes as they happen.
What's the Best Way to Learn SEO in 2020?
For starters, right here! Sometimes the best place to learn SEO is right where you are. After you've browsed through our SEO basics here, you can follow some of the best SEO influencers for 2020.
Some of them are Neil Patel, John Mueller, and Rand Fishkin. Moz.com and the Search Engine Round Table are here to stay. They were two of the first SEO marketing blogs to help marketers take their websites to the next level.
In a later section, we also highlight some of the best SEO resources to sift through.
Immerse yourself in the foundational knowledge you'll get in our SEO course. Study the core concepts and then put them to use. You can expand your knowledge further down the road.
Now, let's learn more about SEO…
What is SEO?
SEO is an organic way to market a business online. What does organic mean in this context? It refers to a way of getting visitors to your website through unpaid search results.
SEO optimizes the site so that it gains traction and ranks higher in Google or another search engine. That way, your site will show up at the top of the search engines, and visitors will make their way to your website.
Since more than 92% of all online searches go through Google, you'll want to optimize your website for Google.
To better understand this, it helps to know how search engines work. Sure, you probably Google something every day. But, you do you know how you end up with the search results that you do?

Understanding Search Engines
Search engines aren't as mysterious as they seem. A search engine's primary purpose is to provide an answer to a question that a searcher is looking for. You know, like when you're visiting a new city and want to know where the best steak house in the city is located.
To give the best answers, a search engine must first discover your website and its purpose. One of the easiest ways to help the search engines find you is to build a blog on your website. Write tons of helpful content that will be interesting to your visitors.
The search engines organize all of the content at its disposal from all relevant websites. It helps the search engine to display the best results in the Search Engine Results Page (SERPS) for any question that's asked.
Now, before we get ahead of ourselves, your website's content must first be found by the search engines. How does the search engine find your site? There are three different ways.
Crawling. The search engines task its bots or crawlers to search for web pages. The bots follow the links for the webpages and get URLs. The crawlers follow the links and find new content and indexes it. The bot can determine what matches up well with what the searcher is looking for when searching for information on the search engine.
Indexing. Once a web page gets crawled by a search engine, the page is indexed. The index is a database of the content that the search engine feels is relevant. Indexing is the order in which pages are sorted, organized, and stored, based on keywords.
Ranking. Keyword ranking is a common phrase used today when it comes to search engine results and keywords. The search engines' algorithms determine which indexed pages will rank first or best provide the answer to a searcher's question. When a searcher performs a query in the search engine, the results which have the best chance of answering the searcher's query are displayed first. Consequently, the least relevant answers are further down in the search results. They could be buried dozens or hundreds of pages down the line. This highlights the importance of trying to achieve a higher ranking in search engine results.
What is Search Engine Optimization (SEO)?
A search engine optimization (SEO) strategy is the best way to market your business or website so that it ranks higher in the search engines. The modern world today revolves around technology, and today's consumers are very tech-savvy. You probably already have competitors who are ahead of the game and have already optimized for the search engine pages.
If your business is local only, you still need an online marketing strategy that leverages the power of SEO. No matter what type of business you have, you need a search engine marketing game plan. Here's why:
SEO brings traffic to a website organically, that is, through unpaid search engine results. It's different from search engine marketing (SEM) that uses search engine advertisements or paid advertising. Think of SEO as free advertising. But, you first have to learn the ropes of SEO to make it work for you.
How Can My Business Benefit From SEO?
When people search on Google, they're hoping to find the solution or answer to something specific. You've probably done many of these searches yourself, whether it was to locate the nearest automotive repair facility, find a new doctor, or do something else.
The primary target of your search is found by using a keyword or keyphrase. For instance, if you live in Houston and need a new primary care physician, the keywords would likely be 'Houston family practice doctor' or something similar.
There are many types of businesses. Some businesses may only have one or two primary keywords that would lead to that business in an online search engine. But, some types of businesses could have any number of keyword possibilities that would lead to that business.
In terms of your business, you want to discover the keywords that are most associated with the products or services you sell. And, then, you want keyword-rich content that will lead the search engines back to you.
You want to make sure your website reaches the top of Google in as many searches as possible. Why is that? If you don't, you'll lose the opportunity to secure new customers and new business. This translates to lost sales and opportunities.
But, if you learn SEO or even have a decent understanding of it and implement it on your website, you may just overtake your competition.
Once you start the process of optimizing your website, be patient. It can take three months to a year to begin to see results. The amount of competition in your particular industry is a time factor.

Quick SEO Search Facts
Google alone has over 63,000 searches every second, or 5.6 billion searches a day.
93% of online traffic begins with a search engine.
46% of all searches on Google are local searches.
Almost half of Google searches are looking for a product or service.
90% of searchers never steer away from the first Google search results page (mobile users are likely to stick with the first two or three results on the first page).
Up to 60% of online searches are done from a mobile device (this highlights the fact that your website should be optimized for mobile search).
Voice search is on the rise so you should optimize your site for voice search.
After reviewing these SEO findings, it's easy to see how important it is that your website is optimized using an all-encompassing SEO strategy that includes mobile optimization and voice search strategies.
It'll take a little bit of work to get there. But, imagine how empowering it would be for your company's website to rank near the top of Google when someone searches using keywords relevant to your business.
Think about it this way. Potential customers are already looking for your products or services. Wouldn't it be a great feeling to be the first website they'll see? SEO will help you get there. Otherwise, you'll get lost in the shuffle. And that's no fun at all!

SEO Factors to Rank Higher in the Search Engines
With all the talk about keywords, you may be thinking that's all there is to SEO. But, many other factors are also important.
A comprehensive SEO strategy is vital to increase your search rankings and drive quality traffic to your website. Here are some other things you should do:
Make your website user-friendly and responsive. The design of your site should make it simple to navigate. Ever been to a website that didn't respond quickly to each click? You probably went to another search result, right? Well, the same will happen if your website is a frustrating experience for its visitors. Great user experiences also score points with the search engines.
Remedy any technical errors on your site. Google is a business too, and it's ranked top in its class. The search engine company got there because it picks the best-performing websites to deliver the best queue of results to its users. Your website should provide unique content to its visitors. The information you offer should be accurate, as well. Internal 404 error messages are also a no-no as well as any broken links your site may have. There are many technical issues that Google will penalize. Having too many Google penalties can negatively affect where you end up in the search results. If Google has to pause every time you have a technical error, your website will probably not rank at the top.
Optimize your website for mobile users. Mobile SEO is crucially important as people spend more time on their smartphones and tablets. This means your website must be designed to consider loading time for varying screen sizes. When the search engine looks at your website's design, it'll consider the speed it takes to load each page to make sure your site is equipped to handle mobile visitors.
Write high-quality content. Your website should have lots of engaging content that will be helpful for visitors. Sure, you want to sell your service or product. But, the search engines want more from you. Your website's content should be unique and credible and targeted information for its audience. This is often where blogs do their best work. For instance, if your product is an online jewelry store, you might have content about how to tell fake metals or stones from real ones. Or, if your website promotes your dental group, you may have useful blogs that talk about better dental practices at home or the benefits of a root canal. It's worth noting that above everything else, your website's content is the number one factor that will favorably influence the search engine algorithms. That means high-quality content is a priority if you want your website to rank higher on the search page.
And yes, use the right keywords. You can use a keyword research tool like the one Moz offers to discover which keywords are used the most by searchers and which ones will be the most relevant for the targeted industry. You'll want rich content that includes the best keywords to increase rankings for your business. However, be careful not to overstuff your content with too many keywords as Google penalizes that also.
SEM vs. SEO
You've probably heard both SEO and SEM terms used in regards to optimizing online searches. But, there's a slight difference.
SEO refers only to organic search engine optimization, that is, unpaid marketing. SEM is another way to optimize your website and market your business so that it appears at the top of the search engines. But, it has a broader meaning than SEO.
Search engine marketing (SEM) includes SEO, but it also includes other search marketing strategies. Paid advertisement is a huge part of SEM and often includes pay-per-click, or PPC, advertisements. Social media marketing is another type of marketing that falls under the scope of SEM.
With SEM, it's still essential to optimize your website and any ads you purchase by using strong keywords. One without the other is useless.

What are the benefits of SEM?
When you add paid online advertising to your marketing optimization strategy, you increase your chances of being noticed in searches. Perhaps the biggest advantage is that you are targeting an audience that is already looking for your goods or services.
When searchers click on one of your paid ads, you're more likely to have conversions and make a sale.
More benefits of SEM include:
Targeted traffic to your site
Actionable leads and more conversions
More prominent branding and a visible online presence
An edge over the competition
Professional authority
Is SEM better than SEO?
While SEM and SEO work hand-in-hand as a comprehensive search marketing strategy, SEM can't succeed without a fully-implemented SEO strategy.
It boils down to this. SEO will cost you nothing when someone clicks on your link, but it takes longer to become effective. But, remember that SEO does take a little bit of work and commitment to work for you.
SEM will cost you money for every click, but it'll work more quickly to bring visitors to your website. Overall, businesses have more long-term success with a complete SEO marketing strategy.

Are search engine marketing and search engine optimization necessary?
It depends on how serious you are about your business. Since you're already researching search engine marketing and optimization here, you're probably looking for ways to increase your revenue and grow your business.
So, yes, if you want your business to experience growth and succeed in the 21st century, SEM and SEO are vital to making it happen. Why? Because half of all Google searches are people looking for a particular product or service.
Forbes highlights how important SEO is for your business. In fact, it's a game changer.
There's no doubt that of the billions of searches done online every day, some of those are trying to find a business like yours. And in doing so, most will stick with the first page of results.
Bottom line: If you want potential customers to find your website, search engine optimization, and search engine marketing are critical to your success.

How Do Search Engine Algorithms Work?
The search engine's algorithm decides how relevant any given web page is. But how does it work?
Think about this for a second. You type in your keyword search into the Google search box. And, literally, within milliseconds, Google sends you back the results, all sorted and ranked by relevance to your query.
While it seems like all the action happened right before your eyes, there's actually a sophisticated process going on behind the scenes of SEO, well before you typed your search query.
First, the search engine's bot has to find your website. Then it crawls every webpage and categorizes it based on the content and keywords used. Once the search engine's algorithm reads your pages, it creates an index.
It breaks down all the content on a website, and it does this to more than five billion indexed web pages. Imagine all that data that it has to sort through!

How Does a Search Engine Rank a Web Page?
When a search engine receives a search request, it matches it to the web pages that are in the index. The search engine algorithm will consider varying ranking factors. Of course, this includes how relevant the content is to the question the user typed in the search box.
The algorithm wants to be sure any web pages it sends back in the page results will provide value to the end-user and answer their question. The search engine will also look at on-page factors such as how fast the pages load, the metadata, mobile-readiness, quality of the content, and more.
Bear in mind that search engines don't just look at text-based content. The algorithms also consider videos and imaging. Off-page factors also contribute to webpage rankings. These include link building, backlinks, social media interactions, and more.
Some say Google uses hundreds of varying factors in its algorithm. But, don't count on Google to tell you what they are. Just stick with the SEO basics.
The algorithm will calculate the total value of each page in response to the user's query. It then sends back the most relevant results to the person who submitted the query.
The process is more complicated than you think, and when you realize what the search engines are looking for, it's easier to create content and build marketing strategies that the search engines will love.

Search Engine Friendly Vs. Search Engine Optimization Vs. User-Friendly
What's the difference?
With all this talk about search engines, you'd think that your business caters to the algorithms rather than people. Some website owners mistakenly believe this is the case and forget all about the visitors to their website. They figure out which keywords they should use and place them in every sentence. Big mistake! You can't fool the search engines.
Your number one objective is to create a fantastic user experience by making your website user-friendly. That's what will help you create loyal relationships with your users. In turn, you'll convert customers and make the sale.
Creating a user-friendly website is somewhat of an art. First, you need to understand the psychology of the types of customers you want to draw to your site. Consumers today are part of a fast-moving society. They like convenience and ease.
Therefore, your website should be effortless for your website's visitors. You want to ensure that pages load at lightning-fast speeds, links are clickable, and that your site is intuitive. Above all, you need to ensure that your website delivers precise content that your users will find useful.
But, then again, your website has to gain prominent visibility for visitors to find you. And this is where SEO comes in. So, it's a catch-22.

Search engine friendly vs. search engine optimization
If you scour the internet enough, you'll come across articles that mistakenly use those two terms interchangeably.
Here's one way to think about it. Search engine friendly centers around the construction of your website. SEO builds around your site's messaging.
A search engine friendly website begins and ends with the site design and construction as well as its user-friendliness. When a web developer builds a site, their job is to make sure the website makes the search engines happy.
Part of this includes correct coding of the website, preventing obstacles that would hamper being found by a search engine, and ensure it's easy for the bots to index your site's content. The site design should also be formatted for easy access by mobile devices.
There's so much more that goes into search engine optimization. Your website's (and your business's) long-term success might depend on how optimized it is. And optimization is a process that never really ends.
Sure, you can work towards completing much of the SEO process. But, keywords will need to be updated to keep your webpages optimized. There's always new content to create and more link building to do.
No doubt, once you reach one milestone, you'll want to conquer another to achieve even higher rankings. SEO is never done. But you have to start somewhere, and once you do, you'll see more traffic to your site and more conversions for your business.

SEO considers everything from start to finish!
SEO is the entire comprehensive marketing strategy that works together to improve the visibility of your website and rank it higher.
An effective SEO marketing plan will increase your website's organic traffic and reduce how much you need to spend on paid search marketing.

Keys to Learn SEO Success
Let's do a quick recap of some of the tactics you need to Learn SEO.
Efficient site architecture. This means:

Fast loading times for web pages
High-quality links that work
An easy-to-navigate, responsive, and user-friendly website

Positive user experience. This includes:

Credible and relatable content
Information that offers value for a visitor
Community interaction, such as social media engagements

High-quality content. This includes:

Keywords that are used most often by web users
Delivering value to your visitors by offering useful information
Becoming a credible and authoritative voice in your field

Mobile-readiness. Last year, Google deployed mobile-first indexing. What this means is:

Quick loading of web pages on mobile and desktop devices
Accessibility
The same positive user experience that would be found on a desktop
When you use these key SEO tactics, the search engines will notice and rank you higher. You'll get more traffic to your website. Visitors to your site will become customers. More customers translate to more success for your business.

Linkbuilding and SEO
Linkbuilding is one of the most essential components of SEO, and we'll help you further your SEO learning basics and how links relate.
So far, you've done everything right. Your web developer built you a killer website that allows the search engines to discover you easily. You've added a lot of quality content and used the best keywords. And, you're connecting with your audience.
But, there's just one thing missing that'll complete your optimization strategy and help you outrank your competition. Links. Did you know that links are right up there with quality content as the top factors Google looks at for SEO ranking?
What are links and what can they do for you?

Links and Linkbuilding
As you learn SEO you need to understand links. A link connects two different web pages. You've seen links before when you've read an article on the internet. It's when you see a word or group of words that are underlined and highlighted. And, when you click over the text or even an image, it takes you somewhere else. That's a link!
The two pages, the place where the link is inserted and the page it leads to, should be related in terms of the topic. The words in the link that are underlined are called the anchor text and it should naturally fit the content it's leading the reader to. The page where the link brings a visitor should further explore that topic, be very similar, or add value. If it doesn't, the link is worthless.
Links are sometimes called hyperlinks. There are different types of links, but only two or three matter in terms of learning SEO.

External Links
External links are sometimes called outbound links. These are links that you put in your content that will bring visitors to another website.
Now, you may be asking yourself why you would want to do that. The first reason is simple: Because Google ranks your website higher when you place high-quality external links on your website.
Outbound links also help you offer more of an explanation, add credibility, or bring more value to something you've written about on your site.
Here's an example. Let's say I'm an insurance agency and I'm writing an article on home insurance. And in the article, I point out that there are more than 350,000 house fires each year. See how I did that? I linked an important fact to a reputable website.
This would first help me build authority. Second, by linking to a credible quality website, it makes my content more credible. Third, the visitor to my site can go to the other website to learn more about the subject. It's valuable to them. And Google loves that!

Backlinks and Link Building for SEO
Backlinks, or inbound links, are one of the more difficult links to acquire. This type of linking is called link building. It involves getting another website to link back to your website.
With this in mind, the first rule of thumb towards getting backlinks is to create awesome and credible content. We point this out a lot, but it can't be overstated. This will keep visitors coming back to your site. Eventually, someone might think it's worth sharing.
When another site gives your site a backlink, it helps your website to rank higher on the search engines.
Backlinks can happen in several ways.
It can happen naturally. The law of averages says that if you publish enough high-quality content, eventually another site will link back to yours. So make sure your website has tons of content. Another website just might think that your content is so amazing and useful for their readers, that they'll decide to share it.
Simply ask for it. You could find other websites and bloggers and ask them if they would consider linking to your page. The websites you contact should be relevant to your niche and industry. Otherwise, it wouldn't offer value to them. Just make sure their site is credible and respectable. You wouldn't want it to inadvertently hurt your online reputation.
Comment regularly on other blogs that have similar interests. You may even get a link back to your site this way.
Publish a research paper online. If you're an expert in your field and the industry is one where statistics matter, write research content that will get noticed by another blogger or even a journalist. Many writers cite research to create credibility. It may be just the thing to score you a few quality backlinks.
Backlink directories. A backlink directory is a website that allows you to list your web site's URL to help create backlinks. In the early days of SEO, backlink directories had a much higher value. Even though directories contribute in a much smaller way today, they still help towards your SEO rankings, particularly for local searches. Some directories, like Hotfrog and Yelp, are free to use at basic levels. Backlink directories are very akin to the telephone book listings we used more often years ago. But, they're smart directories and allow you to target customers who are most likely to do business with you.
Use an automation tool, like Pitchbox. Pitchbox has a database of influencers in your industry and niche. It can help you locate them in seconds, and you can easily build your outreach email campaign. Then you can have conversations that lead to links on their websites. Pitchbox then works its magic by automatically following up with your contacts so you can stay in touch and keep the conversation going. In the meantime, you continue running your business.
Guest Posting for Backlinks
Another way to get a backlink pointing back to your website is to write a guest post on another blog. Again, the blog should be relevant to what you're writing about. You can cleverly post a backlink back to your site and increase traffic to your website.
The key is to find a popular website, whenever possible. This will establish more credibility with the search engines. It'll also be good for your online reputation and help you establish more authority.
Here are some other tips when writing guest posts on other blogs:
Submit your guest post on other blogs where your potential audience is likely to visit. This will help get targeted buyers back to your site.
Write a high-quality, well-crafted article, just like you would for your website. And never submit content that has been published anywhere else.
Limit yourself to one backlink per blog post. You don't want to be obvious about your ultimate goal. Too many backlinks to your site from an article on someone else's site are bad form.
Remember that you're ultimately writing to the readers of the guest post. This will help you have more of a chance of your post being accepted.
Write a short BIO about yourself in the guest post. It can be within the article itself or as a separate BIO if the blog allows for it. Name your website in the bio if it's allowed.
Link to your product or service pages, or your blog, and not the home page of your website.
Beware of spammy backlinks.
In all this talk of what link building and backlinks can do for your website, it's understandable that if you find a website that promises to send your site to 50 directories for $10 bucks, you might get a little excited. Spammy emails are famous for doing this.
But, not so fast! These types of links are often considered spam by Google and will lower your rankings faster than you can say "SEO!"
You want your SEO to have that Mr. Clean shine! And once spammy links start building up, it's over! Not only will it hurt your SERP ratings, but it'll slow your site down and its traffic too. Spammy links are toxic for your website.
So what's a web owner to do? First, steer clear of offers too good to be true. Second, use a reputable tool like Ahrefs, SEMrush, or Monitor Backlinks to flag bad links. Then use Google's Disavow tool to alert Google of the links you want it to ignore.

How can I get backlinks now?
One of the easiest ways is to build a social media following. Link your content on your social media pages. Twitter, Facebook, Pinterest, Instagram, and Google+ are all great places to start building links back to your website. Remember to not overdo it.
Directories like Yelp, Yellowpages, and Citysearch are great for gaining traction in your local market.
Then it's time to focus on your long-term backlink strategy and start earning your links in the ways we've talked about.
Once you've built a blog with tons of quality content, use some of the tools that'll help you reach out to well-known bloggers. These include Buzzstream, Ninja Outreach, Buzzsumo, and more.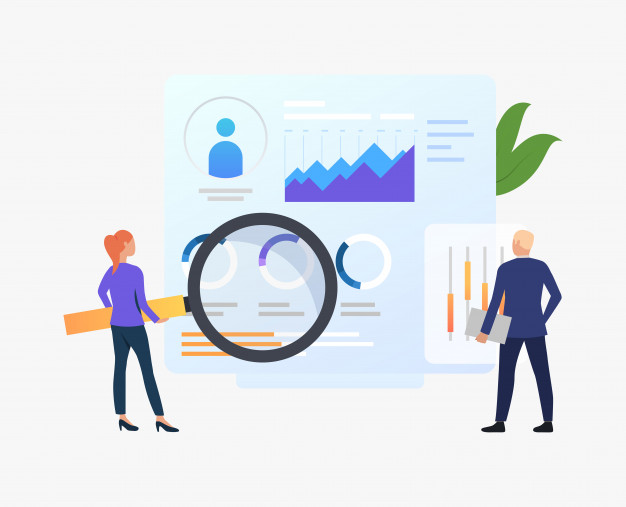 Broken Links
Any links you place on your website should always work. It not only makes sense, but there are other reasons as well.
Broken links will turn off your website's visitors and they'll undermine your SEO efforts. Yep! The search engines aren't fans of broken links. Your website will get penalized for broken links and your site will lose ranking and rank lower than it could have.
Visitors to your site will get frustrated as well. It'll make your website look bad and visitors will wonder how credible your site is if it has broken links. They'll navigate away or just be unhappy visitors. And that will rarely translate into a happy customer.
When visitors leave your website prematurely, this is calculated into your bounce rate. Google takes note of your bounce rate. If it's excessive, your website will be flagged as unreliable and Google will lower your website's rankings.
From time to time, you'll need an internal audit to access your website's performance and find broken links. When one is discovered, it's best to fix it right away, even if it means removing it. But, if it's an external link, remember to replace it with one that works.

4 Great Tools Towards Link Building and Better SEO in 2020
Ahrefs
Ahrefs delivers the newest, most relevant link data available. It allows you to analyze potential backlinks and the domain they're coming from. It then lets you narrow your search through the use of filters and protects your site from suspicious links. You can also view the data of your competitors and compare your ranking to theirs.
But, Ahrefs is more than a link-building tool. It's a comprehensive SEO software package that packs a punch! The software has a site-auditing tool and a keywords explorer, which helps you find thousands of keywords in addition to how well they rank and the amount of traffic you might get from using them.
Ahrefs has both free and paid subscriptions.

Broken Link Checker
While Broken Link Checker isn't a link builder per se, it can be a valuable tool to keep your links in check.
Broken Link Checker is a plugin that automatically monitors your website for broken links. If a broken link is found, it'll let you know about it as well as inform you of the reason behind why it isn't working.
There's also an optional feature that will help prevent the search engines from following broken links.

Mailshake
Mailshake is an engagement platform that's especially easy for SEO beginners to use. Its software helps you automate your link building outreach and sends out emails requesting backlinks to your website. It also makes requests for guest posts and engagements.
Mailshake's automated solutions help your business to operate more efficiently. You can focus more on your business and less on backlinking because it does a lot of the work for you.
Mailshake is great but it's plans start at $59 a month.

Scrapebox
Scrapebox helps you target where you build your links more effectively. Its comprehensive software extracts links from the search engines that best match your site's keywords. You can even customize which search engines you want insight from.
Scrapebox also allows you to analyze the link profiles of your competitors so that you can determine where it's best to target your link building campaign.
Scrapebox is available through a one-time purchase, which at the time of this printing is $97.

Internal Links
Internal links are those that link back to another page within the same website. A big mistake many website owners make is to place too many internal links on the web page. The search engines see it as spammy and will penalize your website and drop its rankings if you do it.
Internal links should always be placed naturally and like external links, should provide more value to your reader. So okay, yes, as a business owner, your ultimate goal is to sell your product or service.
And internal links can do that by offering your reader more information about how your product can help them. But, again, it has to be very subtle and merely point your visitor to another page they might find useful.

How many internal links are too many?
There isn't a rule for the number of links you should or shouldn't have on your web page. However, there are a few things you want to keep in mind.
Google favors quality over quantity. Links should always be of high quality and bring added value to your web visitor.
The reason you want someone on your webpage is to offer enough value and information to help them make an informed decision as you attempt to convert them as a customer.
That being said, if you put too many links on your site, you're constantly distracting them from the main purpose of why you want them there in the first place.
The algorithms favor external links. If you install Yoast on your CMS system, it often won't let you get away without posting at least one or two external links. And that's a good number. You don't want them to stay away from your page for too long.
As far as internal links go, a good rule of thumb is up to five links for every 500-800 words on the page. Any more than that, and it starts to appear spammy. Three internal links is really a better number than five. But, remember, you want the links to make sense and steer your visitors to content that adds more value for them.

Voice Search Optimization for SEO
As a person living in 2020, you probably know how common voice search has become. It seemed to have started with AI assistants like Alexa and Siri, but people every day ask questions by talking to their mobile devices, then wait for an answer.
Check out these startling facts:
Today, more than 50% of people searching for a product or service online use a voice search to complete the task. And the trend is only growing!
More than 40% of people over age 18 do one or more voice searches every day.
Google voice searches have seen a 35x-fold increase since 2008. And the number is rising!
22% of voice searches are for local businesses.
Sales made through voice searches hit $1.8 billion in 2018. It's predicted to rise to $40 billion by 2022.
While only 5% of consumers currently shop using voice search, the number is expected to reach 50% by 2022.
Artificial intelligence involving voice search is huge today and has changed the way people do business. And instead of voice search being something that only people with fancier devices do, it's become a part of everyday life. You've likely used it yourself.
These important facts bring home the necessity of ensuring that your website's content is optimized for voice search.

Voice Search Optimization is Targeted and Conversational
When computer searches first became popular, we used to type one keyword into a search bar. For instance, if we were looking for an Italian restaurant, we often only typed "restaurants" or "Italian restaurants."
Now, consumers use short phrases or even sentences when performing voice queries. We're more likely to say "Best Italian restaurants in Houston" or "Best Italian restaurants near me" when performing a voice search for a local restaurant.
While text searches are likely to be limited to three words at most, voice searches often fall between three and 10 words.
Today's computer and mobile device users have become savvier as the search engines have become even smarter and give people exactly what they're looking for. The internet has become a part of people's everyday lives. As such, artificial intelligence has become a fixture in their lives.

With all this in mind, here's how you can optimize your website content for voice search:
Use related keywords structured into phrases or sentences instead of a single keyword. SEO experts call this "long-tail keywords."
Include local landmarks or geographical references in your keyword phrases. For instance, if your business is an Italian restaurant near Houston's Galleria, you might mention the Galleria on your webpages.
Look up your keyphrases on an SEO keyword tool, like Moz or Ubersuggest. You can also test different groups of keywords in the Google search box yourself to see what works well for your business.
Other Ways to Optimize for Voice Search
Ask questions on your website.
Online users often pose their queries in the form of a question, particularly when using voice search. Add a Frequently Asked Questions (FAQ) section on your website and also use them in your headlines and subheadings to optimize your content.
Anticipate the questions that your website visitors might ask and make entire blog posts that fully answer their questions.

Leverage the power of a mobile-friendly website.
Many voice searches are done on-the-go. People often ask questions as the need arises and this is often while they are out and about. This means that very often the only way they can ask is through a mobile device.
It brings home again the importance of having a mobile-friendly website. Google is placing more and more importance on its mobile-first website rankings for SEO.
You'll need a mobile-responsive website design that caters to both desktop devices and adjusts to mobile screens when those users want to navigate your site. This means the loading time should remain fast, even when mobile is used.
Use imaging and video, but don't overdo it as they'll slow downloading time on mobile devices. And make your content short and snappy and organize it in short paragraphs, usually no more than two or three sentences each.
Finally, if you use good keywords and content descriptions in your meta descriptions and title tags, it is easier for Google to find you and include you in local voice searches.

Take advantage of Google's My Business listing.
Every business can claim a spot on Google's My Business listing. Claim yours now.
When someone does a local search, Google uses the information you present about your business and sends your business's name to relevant inquiries.
Even if a searcher doesn't specify a city or isn't specific and only says "near me," Google will place you in the right category of answers. In essence, it increases your online presence when someone does a voice search.

Send Google a sitemap of your business.
A sitemap provides Google information about your web pages and makes it more accessible to search engine crawlers. This can help make it easier to deliver your website right where it needs to be – to people who are searching for the same products and services your business offers.
The sitemap informs Google about which web pages you feel are most important on your website. It also tells it when the last update was, when the page has changed, etc.
When submitting your sitemap, include information that people are most likely to inquire about when they do a voice search.
At the very least, this will include the name of your business, as well as the address and phone number. You'll also need to include other relevant information for potential customers, like your store hours, directions, and any other information you think is important.
You are now on your journey to learn SEO.
Download Our Free SEO Guide