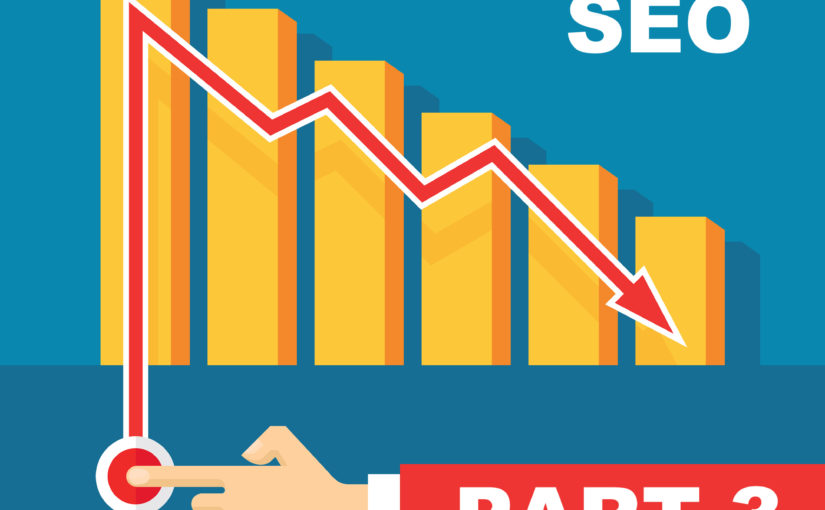 How to prevent a negative SEO attack proactively
While there is probably no bullet-proof way to prevent a negative SEO attack, there are things you can do—proactively—that will mitigate the potential of your site falling victim to one.
As we discussed in the previous article in this series, there are three main vectors of attack: content, links, and user signals. These are the areas on which we will focus today.
Negative SEO threat #1: Content
Hosting is one significant area in which you can begin shoring up your defenses. If you are sharing a hosting platform or IP addresses with domains that have been known to distribute malware, email spam, or bad manual links, you aren't doing yourself any favors. Opt for a dedicated IP and hosting server to reduce the chances of attack.
Your CMS can also be an inroad for malicious intent. Allowing dofollow commenting on posts is an open invitation to spam and can lead to negative SEO. Only high-level pages should be indexed. Check to see how your CMS handles new page creation and disable commenting, and add noindex to tag pages, search pages, category pages, and archive pages.
Check your content (images and text) regularly to ensure it has not been duplicated elsewhere on the web. Use a service like Copyscape to crawl the web for content that may have been stolen from you. If you do find something, you may need to submit a takedown request to the hosting company.
Negative SEO threat #2: Links
Bad links can come in many forms. User-generated content, like commenting, forums or anything in a community-type section can be a carrier. If you do want to include a community section on your posts, here are some things you should do:
Add nofollow attributes to external links
Noindex all of your threads
Moderate all comments and external links
Redirect external links through an internal page. This strips outbound links of any equity they may have.
Monitor your Google Search Console (GSC) for any external links that you did not put there yourself.
Inbound links can actually be a bigger problem than outbound links because there is really no way to control them. Here are some strategies you can use to reduce your risk:
Put a lot of effort into getting high-quality inbound links – enough to outweigh any negative ones that may appear.
Don't over optimize your anchor text or use one anchor phrase too much.
Use Google's disavow tool.
Negative SEO threat #3: User signals
Though, realistically, there isn't a lot you can do about what other people get up to, there are plenty of ways to monitor the situation so you don't continually wade into dangerous waters.
Know your baseline metrics, like CTR and bounce rate. If there is a significant change then you can get on it right away.
Use a reputable and reliable hosting platform that offers next-generation protections against DDoS and other attacks.
Run regular malware checks on your server and remove anything you find right away.
In conclusion, there is no time to be wasted when you're trying to prevent negative SEO so the sooner you act, the better. While these are just the broad strokes, there are plenty of things you can do to protect yourself. If you are worried about negative SEO or if you have noticed a recent and significant change in your site's rank, schedule an SEO analysis today.
Tune in next time when we discuss how you can defend yourself against an active negative SEO attack.