How Local SEO Services Can Boost Your Traffic
Local SEO Services are a strategic process related to Google's Search Engine, designed to help local businesses gain exposure as they don't have to compete with large corporations.
Instead of focusing solely on keywords optimizing and writing authority content, local SEO focuses on optimizing your website's content, page speeds, link building, and claiming all your business listings.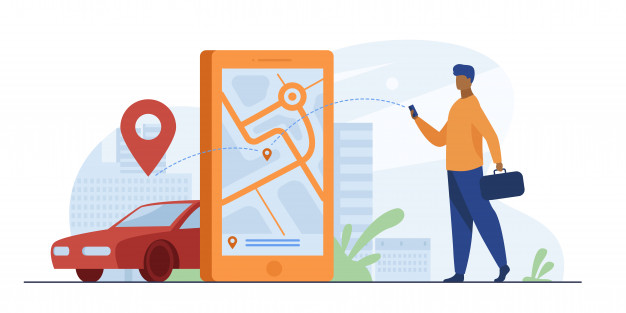 Why is Local SEO so Effective
Being on the first page on Google gets over 71% of the 5.6 billion searches per day. By focusing your marketing efforts on Local SEO, you'll be able to attract more members of the local community, giving you an edge over your competitors.
Optimize Your Website To Get Your Business Noticed With Local SEO Services
Our Local SEO Services Include:
Local Competitor and SEO Market Analysis

Local Listing Building & Optimization

Writing Local SEO Keyword-Focused Website Content

Optimizing Your Google My Business and Citation Pages

Comprehensive Analytics and Updates on Your SEO & Local Competitor's Ranking
Why You Should Use Local SEO For Your Marketing Plan
Skyrocket Traffic
The higher you rank in Google's local search algorithm, the more traffic you'll get on your website. As 50% of all businesses don't use local SEO services, you can stand out from your competitors through the increased traffic.
Increased Customer Leads
Local Search Engine Optimization is an organic method where customers come to you instead of traditional methods such as cold calling and ads. The quality of leads that visits your sites increases, resulting in converting more users to customers. 
Improved Brand Awareness & Visibility
Local SEO allows your business's product and services to be found through organic search more easily. By optimizing your website and page, you will be on the top searches more often, making potential consumers more likely to click on your site, resulting in boosting your brand awareness and local business.
GBC Digital Marketing Can Help Your Business Grow With Local SEO
GBC Digital Marketing focuses on having your website found when it matters most, by providing a comprehensive SEO strategy and roadmap to ensure you get traffic and leads that convert to sales.
Our Local SEO Services Include:

Keyword Research
Using keyword research to understand how people search and what they search for, finding specific keywords that get your business seen. Performing competitive analysis to see how other companies are doing, finding strengths and weaknesses to create a unique value proposition to your customers.
Content Writing
Writing informative articles that target the main keywords and topics that cater to your business goals. Most content created will be related to your product or services. The more content that provides value and teaches the customer, the more likely they will trust you, resulting in your sales and revenue skyrocketing.
Citation & Link Building
Name, Address, and Phone Number (NAP) sites are websites that increase your local search presence. GBC Digital Marketing creates business citations with industry-related local sites, local directories, and other websites similar to your niche, boosting your exposure and rankings on the Google Search Engine Results.
Get In Touch
Whether you have a question about our services, portfolio, or anything else, our team is ready to answer all your questions.