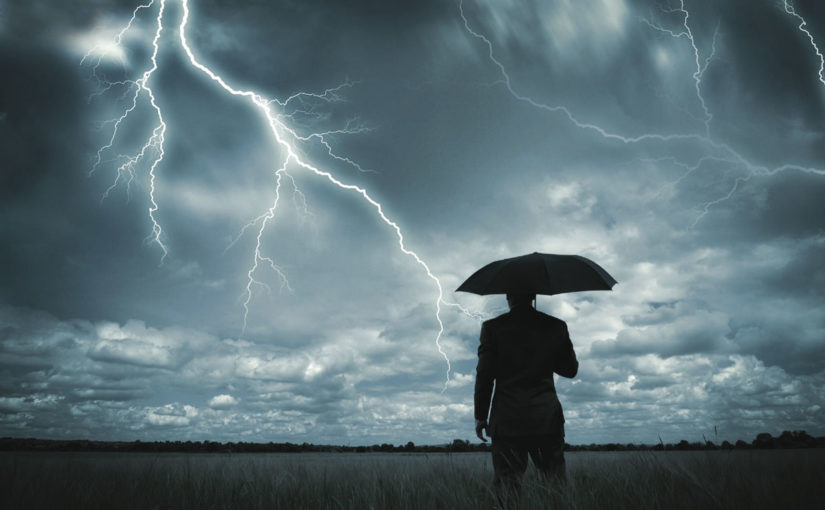 Small Business Marketing Strategies
A Note to Say We're Here For You
We understand that as a small business owner, you probably have many concerns about the business you've worked so hard to make successful. If there's one thing the coronavirus pandemic has shown us, it's that we're all in this together!
We'll be here till the end to serve your marketing needs. Thanks to a digital world, we can do everything remotely to continue to bring you the best value in marketing your business.
We're still able to offer our clients the best business marketing solutions through video consultations, phone calls, and teleconferences. We have all hands on deck, including design, marketing solutions, focused SEO content writing, and analytics.
We anticipate few interruptions to our operations. Should we have any unforeseen challenges, you'll be the first to know.
Families, individuals, and businesses are all being impacted one way or another in this global fight. We wish you and your family good health during this trying time.
Thank you for being a part of our business community and for the privilege and confidence you've placed in us to serve you.
Tough Decisions Ahead for Your Small Business, But Weigh All Considerations
In the short term, the COVID-19 coronavirus will probably continue to cause economic turbulence as well as affect the personal lives of millions. Local outbreaks of the virus will greatly impact the local business climate.
Supply chains stand the chance of facing temporary disruptions and as we have to quarantine to contain outbreaks, life for many is on pause for the moment.
But, it's important to remember these things are temporary. For your business to succeed, you have to look to the future, not at what's happening right now. The decisions you make will literally decide the fate of your business and your family's livelihood. As small business owners ourselves, we understand this all too well.
Many business owners are making cuts in their operations. But before you think about downsizing your marketing budget, you need to remember that marketing is the only way to interact with your customers and potential customers. Smart marketing strategies can change the course of your business at this time.
When you think about it, you're in a position to place yourself ahead of your competition. While the future seems scary and uncertain amid the pandemic, like all things, it too shall pass. One day, it will behind us and we can emerge stronger than ever before.
You have the power to brand your business better than ever. You can continue to shine a light on your small business, be there for your customers (both current and future), and position yourself for success.
Smart Small Business Marketing Strategies to Consider Right Now
Create new content or even videos. Publish it on platforms you haven't tried before. For instance, if you only have a website, consider LinkedIn, Facebook, Instagram, or Twitter to boost organic reach for your business. Make sure you have engaging content that's relative right now.
Leave some of the writing to professionals. Content writers are highly experienced in creating content that will expand the visibility of your website. You'll get high-quality content that will target qualified consumers for your industry.
Utilize e-commerce to drive digital sales. Focus a large part of your budget on advertising and marketing to lessen the economic impacts of the pandemic. Consumers are bored right now and still want to spend money. They can only do so online. Seize the opportunity.
Consider a fresh look for your website. New graphics and a new layout can give your website a brand new look that's more inviting to potential customers.
Focus on how you can reinvent your business until the crisis has passed. For instance, if you didn't deliver or ship your product before, consider doing so now.
Most of all, maintain a constant online presence. Don't disappear like so many other businesses will. You want consumers to remember you. Divert your budget from other channels that aren't feasible right now and funnel it into marketing.
SEO – An Important Tool to Market Your Business
Did you know that SEO is one of the top marketing tools today? SEO stands for search engine optimization. Basically, it's a way to market your business online so that Google places you near the top of the search. And SEO is a big part of most Small Business Marketing Strategies.
When there's a lot of competition in your industry, it's not an easy thing to do. But, if your competitors are posting less content on their site or closing their site down altogether, you have a key advantage. You can post more content and reach potential customers.
You can strategically market your business to make advances and gain top spots in the search engine. When you do this, you reach far more consumers.
Meanwhile, you can do it all for less money than you could yesterday due to the law of supply and demand. When demand drops, prices fall.
When you're advertising online, what this means is that it'll cost you less per click. You'll reach more people for less money. All the while, your small business, your brand, your exposure will be out there for all to see when others are dropping out of the game.
Success Stories During Economic Uncertainty
Many of the biggest brands in history found success during times of economic turmoil. And, at their inception, many were unknown small business startups that were just beginning.
Microsoft got its business off the ground during the 1975 recession. During the panic of 1873, Thomas Edison set up his laboratory and a few years later, GE became a household name. Disney also started during hard economic times. During the 1923-24 recession, the Disney brothers founded their company in their uncle's garage. Talk about small beginnings!
The fact is that many of the most successful small businesses began during recessions and other times of economic uncertainty, just like what we're facing today.
In addition to Microsoft, GE, and Disney — IBM, General Motors, Apple, Tollhouse Cookies, Lego, Netflix came out stronger after recessions and times of financial crisis.
When studying which businesses find success during recessions and times of financial crisis, the ones who continue to market their business and expand their brand awareness are the ones who will usually come out ahead.
Why It's the Best Time for You to Focus on Marketing Your Small Business
Let's face it — when times are good and your business is thriving, you're too busy to focus on your brand, your messaging, or even the small details of your business.
So, now's the time to get ahead and make it all happen! There are two ways of looking at it. You can give up thinking things will never get better. Or, you can remember that there have been times like this in the past and successful business people used those times to create opportunities.
Analyzing the potential risks versus the potential rewards will give you a clearer picture.
Your Audience Reach is Bigger Than Ever
Think about it. Yesterday, everyone was busy working at their jobs away from home. Now, much of our world is working remotely from home or furloughed. With little to do because we're social distancing, hundreds of thousands or millions of potential customers are spending their time online.
There will never be a time such as this when you can get your brand out there and reach more people. Digital marketing has the power to position you for the best success of your life.
Your Brand Will Stand Out
Let's face it. Many of your competitors will drop out of the game. When they do that, their clients and customers will forget about them. Out of sight, out of mind is an age-old concept that rings true.
This is your chance to stand out and deliver your message to your target audience. In a bustling business world, there's too much noise. Often, a business's messaging gets drowned out with all the others.
Business owners who seize this opportunity to take the small business marketing world by storm will succeed. Their voice and message will be clear and not get lost with the competition's.
Even if you have one or two competitors, it's even more of a reason to ramp up your volume. You don't want your current customers to forget about you. And, you want your business to stay alive for future customers.
Now is not the time to ghost your customers or your audience. It is the time, however, to convey your message louder than ever.

You'll Get More Marketing for Your Money
As we said in the beginning, we're all in this together. There's not one of us small business owners who are not trying to create opportunities out of adversity.
Many business owners will fold and stop their marketing campaigns. You have probably considered doing so yourself. But, remember, the most successful names in business never quit.
Investors are usually successful businessmen because they buy when stocks are their lowest and the market is bad. Doesn't it make sense for you to have the best marketing campaign now when marketing your business will cost less per reach?
You may never have another time to get a leg up on the competition. Your competitors will be sitting on the sidelines while you are scoring touchdowns!
Quarantine and Social Distancing Won't Last Forever
But, no doubt you want your business to have lasting success. As a small business owner, you're always looking for ways to be more successful. Here's your chance.
The pandemic won't last forever. It may only last a few months. When it's all over, people will be ready to get back to normal. There's likely to be buying frenzies after being restricted for so long.
And, if you're a "non-essential" service or business, you can bet that as long as you keep your brand out there, consumers will flock to you like bees on honey when the pandemic runs its course.
Now is the time to focus on gaining an audience and building qualified marketing leads. That way, when the quarantines and stay-at-home orders are lifted, you can convert leads into sales.
This will help your small business rebound more quickly than your competition. And, you'll likely continue to maintain your business to some degree, even during these times of uncertainty.
When all is said and done, a successful marketing campaign during the quarantine will have you thriving instead of rebuilding your business. Then you can focus on ways to be even more successful and take your industry by storm!
Consolidate and Repurpose Your Resources
Businesses that are trying to weather the storm often have idle time. You may have downgraded some of your staff, but still can't find enough work for everyone.
Capitalize on the extra time by getting your staff involved in your marketing processes. Even if you use a marketing company to develop content for you, no one knows your product or services better than you and your employees.
Get your employees to give you ideas to rewrite old website content. Examine your marketing materials, flyers, and website and make it fresh and inviting. Update product descriptions and make them better. Start a social media campaign to increase your organic reach. Interact with prospective clients on LinkedIn or Facebook.
There's so much you could do to put yourself out there and make your presence more visible than ever.
There are always projects we put off as small business owners. Now is the time to get them done, particularly where increasing your client or customer base is concerned.
You may feel that a marketing agency can do a better marketing campaign and that may be the case. But, you should be a guiding force to convey your brand's message. No one knows your business like you do.
Be Ready for Success
If you look at this time as an opportunity rather than a threat to your business, you will probably be one of the few who succeed.  After all, your competitors will likely disappear and when the pandemic is over, they'll have to start over from the beginning.
You may even find yourself at the key advantage of acquiring some of your competitors or at least making a move on their customer assets.
The point is to be ready to expand your small business. This is how many of the great, successful corporations came to be the huge conglomerates they are today. They took advantage of the opportunities when the markets were down and when everything got back to normal, they were ahead of the pack.
Just a few short weeks ago, before the coronavirus was here in the U.S., unemployment was at its lowest. As quick as things turned around, they will turn back around again.
When the virus is under control and the quarantine ends, history shows that the economy may come back stronger than ever. This is how the U.S.A. rolls.
Consumer spending isn't focused on non-essential goods right now. While this may be bad for your business, remember, this is but a bump in the road and it will be back to business as usual before you know it.
Remember, consumers love to spend money. And, when they're prevented from spending it however they want, it results in a pent up frustration. So, there will be a surge in demand for services and non-essential goods.
That's where you and your business will come in. Where are these consumers going to spend their money? Who did they most connect with while they were stuck at home?
Your job right now is to connect with your potential customers. You want them in your marketing funnel so you can convert them to buyers when the pandemic situation gets better.
Yesterday's Brand Messaging is No Longer Valid
As painful as it may be, we are in a different world now. The coronavirus pandemic has changed us. Yesterday's brand messaging no longer relates to the world we are in today.
Now, more than ever, your messaging should be of strength, hope, and unity. You have a chance to stand out as a leader and a voice of reason and hope during one of the worst events in our history.
Hard times have always changed the face of business. World War II and 911 changed the world and changed the way business leaders approached their brand and messaging. Your small business's underlying message should be about community right now and that we're all going to get through this together.
What can your business do to help others during this crisis?
What is the impression you want to leave with potential and current customers about your business?
Is there anything you can do to make things easier for your customers?
Focus on providing a safe environment for your employees right now. Send a message to your customers that their well-being is important to you.
Rather than focusing on sales right now, focus on changing what consumers will think about your company. That will have lasting value and create positive exposure for you and your business. You can always reactivate your current marketing campaigns when the tough times are over. Right now, you need to connect emotionally with your targets.
By bridging a gap between your potential customers, your current customers, your staff, your local and online communities, and your company, you can position yourself as a trusted small business leader. In the end, your business will reap the benefits.
Appeal to Consumer Logic and Impulse
It's important to remember that consumer behavior is driven by a combination of logic and impulse. So, there are two things you want to focus on with potential customers.
Your marketing message should show your customers why they need your product or service. How is it different from similar products or services?
But, you need to become emotionally invested with your consumers and encourage them to connect with your brand's messaging. When it comes right down to it, consumers make decisions based on their emotional responses.
One study showed that emotional marketing campaigns far outperform logical ones. Two primary emotions influence the decisions made — impulse emotions and anticipated emotions.
Impulse emotions often drive our decisions. They're stronger and elicit an immediate reaction, such as a smile or a frown.
Anticipated emotions focus more on how we feel after we make a decision. These types of emotions help us to engage more with our customers and lead to better responses during marketing campaigns.
Ultimately, the best marketing campaign focuses on both impulse and anticipated emotions. With everything going on, people need your brand's voice to carry messages that will encourage them to look to the future. You can brilliantly harness both to get clients emotionally invested in your business.
Risks and Benefits of Pausing Your Business During the Pandemic
There are many underlying risks to not getting your message out there and pausing your business.
You will no longer be in the spotlight and will lose exposure. Potential customers will be lost. Current customers will forget about you and they'll notice your competitors more. And your business will have to start all over again from square one when this is all over.
You'll also miss out on the opportunity to capitalize and get ahead of the situation.
Of course, the benefit it that you retain whatever assets and cash you have on hand to see you through the tough times. But, how long will it last and where does it get you for the future?
Between a lack of prospects and burning through your cash reserves, you may end up going out of business altogether.
Risks and Benefits of Expanding Your Marketing Reach
While you may end up using some of your cash to expand marketing for your small business, the benefits speak for themselves.
You'll get more marketing exposure than ever with less competition and more potential customers within reach. You can do so for less cost for every person you reach.
Meanwhile, you'll dominate your market and have a larger presence than your competitors. You'll likely even have the chance to acquire your competitors or at the very least, their customer base.
While there's always the chance that you could end up going out of business anyway, the potential benefits far outweigh the risks. When all is said and done, your business could potentially be more successful than ever.
If your business has the potential to go out of business whether or not you pause your business or expand marketing opportunities, smart businesses will live by the mantra, "Go big or go home!"
Can Small Businesses Afford to Expand Their Marketing Campaign Right Now?
Your finances are your business. And, well, your business is your financial lifeline.
If you don't have it in your budget to increase marketing efforts for your small business, you can take advantage of one of the federal government programs that were created to help business owners during this challenging time.
One of them is the Economic Injury Disaster Loans (EIDL). If your business has lost income due to the coronavirus, you may be eligible for one of these loans.
EIDLs can help provide working capital for your business to survive until things are back to normal. The Small Business Administration offers up to $2 million to help cover operating expenses.
The good news is that your interest rate can't exceed 4% per year. Go to the SBA disaster assistance loan site to learn more.
Time to Ask Yourself a Few Questions
All of us will have to make important choices during the coronavirus pandemic. Those decisions will set the course for our future.
We must look to history to make the best decisions for our future. Many businesses gave up during other times of financial crisis. Those were the ones that failed to come out on the other side, thriving and victorious.
So ask yourself a few questions when making what is undoubtedly some of the most important choices of your life.
Are you going to give up and miss the business opportunity of a lifetime to be more ahead than you were before the pandemic?
Are you just going to preserve cash, knowing that one way or another, it won't last forever and you'll need a way to earn a living?
Will you miss the opportunity to reach new customers and overtake your competition?
While your competitors are silent, how loud will your brand's voice be?
Are you going to just take a chance that everyone will recognize your brand when the world comes back online?
Are you going to allow your marketing efforts to go silent or double up your efforts to have a positive impact on your small business?
Do you want to have to rebuild your business from the ground up or do you want to be in a position to be up and running when the coronavirus is under control?
Are you going to keep using an outdated message that won't mean anything to your consumers right now? Or, will you build trust and an emotional connection with your existing and future clients?
Will you fully explore the benefits versus the risks of expanding your marketing efforts?
Will you seek funding opportunities to help you do it because you realize you have nothing left to lose?
Most importantly, will you seize the long-term marketing opportunities the coronavirus epidemic has offered to your small business, knowing that the outbreak is a short-term problem?
It's Your Small Business – Your Choice
At Global Digital Marketing, we really understand what you're going through as a small business owner. Our experts would love to talk more about how our digital marketing solutions can help you develop your Small Business Marketing Strategies and not only survive the coronavirus pandemic but thrive in the aftermath.
We can implement smart solutions that are customized for your business and its industry. If you want to retain your market share, expand the reach to qualified, potential customers, and minimize any potential negative effects of the outbreak, contact us for a consultation.