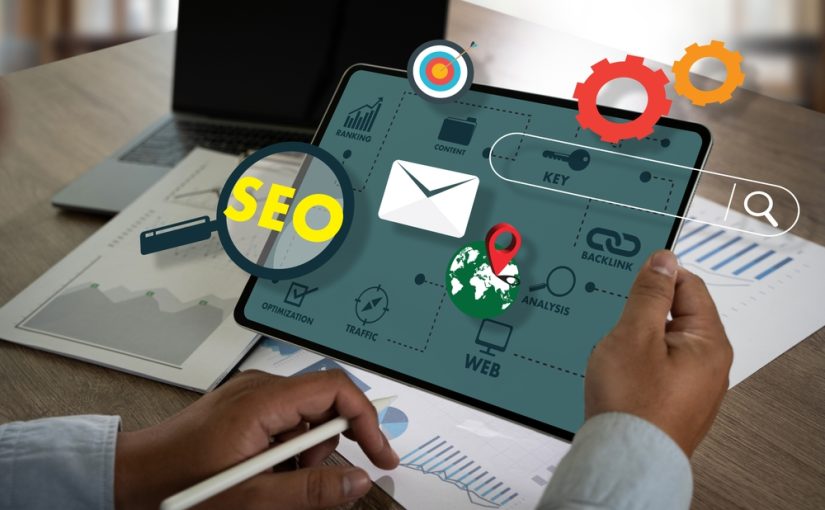 How to Choose the Right Marketing Agency for Your Business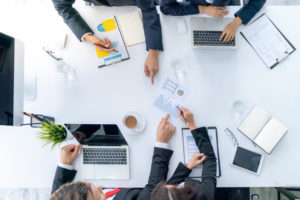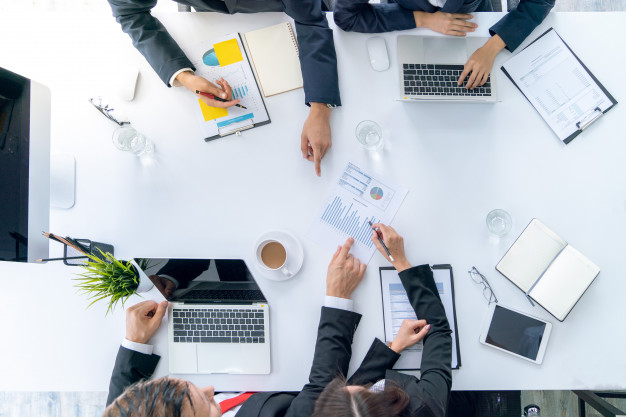 If you're a business owner, you know that it's essential to choose the right marketing agency to help you grow your business. But with so many agencies out there all claiming to offer the best marketing services, how do you decide which one is right for your business needs? In this blog post, we'll provide you all the insider tips to enable you to select the right marketing agency.
Gone are the days when you could just plug some information into an algorithm and get a "perfect" match. It's not enough to go with who promises the biggest reach, or has the most impressive portfolio of clients. You have to dig deeper and consider what results you want for your business and whether the agency you're looking at can provide that.
No doubt you'll have a list of important questions you need answered before you make a decision, such as: What types of services do you offer? What do clients think about your work? What are your rates?
Understanding Your Marketing Goals
When it comes to selecting the right marketing agency for your business, it's essential that you have a clear understanding of why you need to hire that agency and what outcomes you hope to achieve. Before you even start looking at potential agencies, take the time to carefully consider your objectives, potential strategies, budgets, and timeline.
Having an approximate idea of what kind of campaigns or strategies you would like to see can help you filter out agencies who lack the necessary expertise in that particular field. You should also think about what objectives you would like to accomplish by hiring a marketing agency. Are you trying to increase sales? Drive higher engagement on social media? Generate more leads? Knowing what success looks like for your business will be instrumental in helping identify the right strategy for achieving your goals.
Budgets also play a crucial role in any marketing strategy. Consider setting aside up to 10% of your overall budget for a marketing agency and ensure that their fees fit within those parameters. Lastly, make sure to set realistic timelines and goals that are achievable given the resources available.
Undertaking this process beforehand will not only help you discover the perfect agency, but it will also give said agency a better overview of what they can do to maximize the impact of their efforts on behalf of your business.
Crafting a Digital Strategy for Success
When seeking to develop an effective digital strategy for your company, there are a few key considerations you should make. A successful digital strategy requires focused vision, tailored to the target audience and industry, and an understanding of available channels and resources.
One of the most important things to keep in mind is understanding your company's goals. When forming your digital strategy, it is essential that you focus on how best to meet those business objectives. Doing this will help ensure that both short-term and long-term profitability objectives are met. You should also consider opportunities for integrating multiple channels, like email marketing or native advertising.
It is essential that you research the target audience before beginning a digital marketing strategy. Think about who is most likely to purchase from your brand, what other products/services they use, and what influences or trends might affect them. Understanding customer profiles can help guide decisions related to content topics and campaigns.
In addition to customer research, it is important to have insight into the competitive landscape for your industry or sector. Tools such as keyword analytics or tracking data can be used to identify how competitors are utilizing digital channels; this information can give you a better idea of how to position yourself within the market. This kind of opportunity analysis can also provide valuable insight into potential strategies you could pursue that may give you an advantage over competitors.
Finally, it is important to be mindful of available resources when crafting your digital strategy; this includes budget, staff availability, expertise in tools or software, etc. Prioritizing efficiently will help ensure that goals can be accomplished while staying within budget constraints.
Digital Advertising
Digital advertising can be an extremely effective way to increase brand awareness and reach potential customers. It's an ever-evolving form of marketing, with a variety of networks and audiences that can be reached: search engine readers, retargeted website visitors, app users, and more. When choosing a digital advertising agency, you should assess the following:
• Experience – Does the agency have experience in different areas such as display network ads, video creation and optimization or mobile marketing?
• Capabilities – Ensure that your agency is capable of providing services such as creative design and content, targeting capabilities including geo-targeting and customer demographic/psychographic data segments.
• Tools/Analytics – Does the agency use advanced tools that provide ongoing analytics, reporting and optimization of campaigns? Do they offer recommendations on how to improve your current efforts?
• Strategic Insights – Does the team provide review trends related to your target audience as well as competitive data which allows you to position yourself advantageously in the marketplace?
These are all important considerations when choosing a digital advertising agency. With the right partner by your side, you can make sure you deploy result-driven campaigns that will reach your target audience successfully.
Target Audience
When choosing a marketing agency for your business, it is important to consider the target audience of your campaigns. Focusing on identifying the ideal customer will allow you to reach the right people, with tailored messages that resonate with their interests and needs. Without taking this into consideration, it can be difficult to achieve successful results and reach the desired objectives of your campaign.
One of the key benefits of targeting specific audiences is increased engagement with your potential customers. By making sure that you are reaching out to the right people, your message will be heard by those who are most likely to respond in the best way. By getting your message directly in front of people who are interested or looking for what you offer, you can drive more traffic to your website, obtain feedback and leads, and develop engaging content that meets the preferences of an identifiable segment.
It is also important to consider which demographic and geographic factors should be taken into account when selecting a marketing agency. Different age groups, genders, ethnicities, cultures and even regions may require different approaches when it comes to connecting with consumers. For example, someone living in Canada may have different consumer habits than someone living in South Korea – even if they share similar backgrounds or have similar interests. Working with a professional marketing agency can help you identify these difference and tailor strategies accordingly.
Finally, it is essential to understand the language used by each target group as well as their communication preferences. According to experts, effective marketing requires customized content that speaks directly to an individual's interests and needs. At this stage of the process, specifying your target audience can help narrow down potential partners and inform better approaches moving forward.
To sum up, identifying an accurate target audience should not be underestimated when selecting a marketing agency for your business. Refining your desired customer base will ensure successful results and effective strategies for connecting with consumers in meaningful ways. With this information accounted for, it's time to explore how current trends can be leveraged to support your online presence — such as exploring social media options carefully considered in the following section.
Social Media
When it comes to marketing your business, one of the most important aspects is social media platforms. Having an effective presence on different social sites can help increase brand awareness and web visibility for your business. However, it is essential to remember that the primary focus should always be customer engagement. An effective social media strategy requires frequent updates with content that interests and resonates with your target audience.
On that note, it is also crucial to monitor each platform carefully as there are many risks associated with a poorly managed online presence. When choosing a social media agency, it is essential that you select someone who understands all the nuances of the different platforms and can craft an effective strategy tailored to the specific needs of your business. Furthermore, the team should have extensive experience in creating content and dedicated customer service capabilities to ensure they can manage any potential online issues quickly and efficiently.
It's also important to consider how much time and resources you can realistically devote to maintaining your social media presence. Using a professional team means more comprehensive options but may come at an increased cost compared to committing internal staff members to handle this task. Each approach has pros and cons which need careful consideration before making any commitments.
Having the right team in charge of crafting, managing, and monitoring all your social media communications is key to ensuring maximum effectiveness for your business's overall marketing strategy.
Your Marketing Agency Team
The first step in choosing the best marketing agency for your business is determining if it has the right team of experts. What you are looking for are experienced and knowledgeable professionals who understand your target market and have a clear plan for success. Start by looking at the team's credentials and past projects, as well as their working style. Look to see if they collaborate well with each other, if there are any examples of creativity, and what type of strategy they put into place. Find out how long they have been in business and how long they have been working on similar projects to yours.
It's also important to consider how well the team will integrate into your existing environment when making this decision. Think about whether they will work within your constraints or need a more customized plan that fits your specific needs. Does their skill set complement or contradict what you already have on staff? It's important to remember that you may need to make changes to get the best performance out of the new agency.
Ultimately, you want an agency that can provide creative solutions tailored to your needs. Be sure to conduct background checks and ask the hard questions before signing any contracts – even though you may be tempted to go with someone familiar or recommended by friends, take the time to find the perfect fit for your business so that you don't waste money down the road.
The next step in finding the right marketing agency for your business is assessing their ability to create solid designs that will attract attention. To do this, look at the portfolio of work from previous clients and weigh it against yours. Make sure that their mindset matches yours and that their design capabilities match up with what you need done. You should also be sure to properly evaluate the team assigned to meet those goals so that you can be confident they're up for the task ahead of them. With all of these considerations made, you should be able to confidently move forward with choosing the right marketing agency for your business.
Design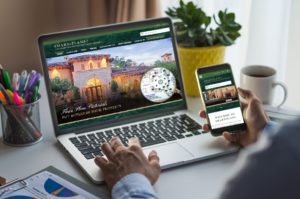 When it comes to design, an important factor in choosing the right marketing agency for your business is its commitment to creating eye-catching visuals and graphics for your brand. The most successful agencies are those that possess an innovative eye and an understanding of how to take creative risks in their designs. While a simple and classic design may be the answer for some businesses, particularly more established brands, other companies may need more cutting-edge designs that push the boundaries of traditional styles.
Before selecting a marketing agency, examine their portfolio thoroughly and determine if their style is the right fit for your business. Above all else, find an agency that produces high quality work you can be proud to present in any capacity. Though cost should always be taken into consideration when making large decisions such as this, never settle for low quality or subpar design just because it's cheaper.
It's important to remember that design isn't always strictly visual– in fact, great design encompasses both visual elements and user experience. Consider an agency's history of designing websites and campaigns that are intuitive to navigate and visually pleasing across multiple platforms or devices. With so many people accessing websites on mobile devices now more than ever before, ask about how the agency approaches website design for any device and how responsive the design will be.
Good design should also stay true to a company's messaging and overall mission statement. Look for a creative team who understand not only good aesthetics but also industry best practices such as SEO optimization as well as digital and print media fundamentals. The chosen agency should be willing to take cues from your business's own values to deliver great visual storytelling content throughout all of their projects.
Design is key when it comes to selecting the right marketing agency; weighing all factors carefully will ensure the agency you choose is truly suited to meet your business's needs.
Website Development
When it comes to website development, a great marketing agency should have professional-level experience and expertise. They should be able to provide comprehensive services such as designing and coding a dynamic website, configuring email settings and troubleshooting problems, developing e-commerce stores for online retailers, ensuring compatibility with all major web browsers and devices, and more.
On the other hand, if a business has an existing website which just needs updating or than SEO optimization, an agency should advise one of their options to meet the budget while still delivering expected quality in website design and functionality.
The most important factor to consider (besides budget) when evaluating agency partners is how well they understand the value of your business goals when it comes to website development. The right partnership will be capable of creating a website that not only appeals to your target audience but also converts visitors into customers that make purchases or sign up for newsletters. Furthermore, they should have the technical aptitude to keep the site secure and running smoothly at all times.
Web design is one of the key elements of modern marketing strategies, so choosing a reliable marketing agency that understands web development—including increasing organic traffic through SEO implementation– is a must.
Content Creation
Content creation is an essential piece of the puzzle for any successful marketing campaign. Having the right content in place will help your brand stand out and increase engagement with your potential customers.
In order to ensure that you are getting the most out of each piece of content, it is important to determine what type of content will best serve your goals. This means considering the format, style, and tone of each post or article as well as evaluating how often new content should be released in order to keep up with demand or any changes in the marketplace. Additionally, you want to make sure that your content creation strategy is aligned with your broader marketing objectives and overall messaging.
It's also important to consider who should be responsible for creating the content for your business. You may choose to have an internal team develop your content or work with a third-party agency. There are advantages and disadvantages to each approach but ultimately this decision should be based on the needs of your company. Some businesses prefer to have their own team handle everything from strategizing and creative development to editing and publishing while others invest in outsourcing their needs to a professional group experienced in digital marketing.
No matter which direction you decide to take, it's important for businesses seeking to maximize success through their digital marketing campaigns to have a reliable method for producing quality online content. By investing in the right resources, businesses can expect efficient, cost-effective results that adhere to their intended vision.
Analyzing the Results
When it comes to understanding what marketing agency is best for your business, the results of their work can be the true test. After you have narrowed down your selections and completed interviews with each marketing agency, you should analyze the results that each agency has accomplished in regard to customer feedback, website traffic, customer-satisfaction score and so on. Analyze how well the campaigns are working and consider how successful previous promotions were in meeting goals as well as getting in front of your target audience.
It's important to look at both the short-term and long-term results when determining which agency is the right fit for your business. For example, it may take several weeks to see any change in website traffic numbers; therefore, you shouldn't immediately discount an agency based on a lack of immediate results since they may require more time to optimize campaigns. However, if results have been stagnant after months then it may be time to reassess if the current marketing agency is suitable for your needs.
Similarly, while one particular style of advertising might yield strong initial results, sticking with that single approach could also limit growth potential further down the line. It's beneficial to have multiple strategies aligned with different ROI goals so that businesses can maximize their opportunities for success. When all else fails turn to customer feedback as customers can point out areas where certain strategies lacked attention or were otherwise ineffective.
Consider both sides of the argument carefully: weigh what these analytics tell you against any other information you have collected during your search process and use due diligence to make sure you are being honest and thorough in your assessment before coming to any sort of conclusion.
Understanding the Insights
When you are considering what type of digital-marketing-agency to select, it is important to understand the insights that the agency will provide. Insights provide invaluable information about customer behavior and preferences and can help inform marketing strategies. This understanding can be used to develop campaigns that are more likely to reach and influence target audiences.
There are two types of insights that should be considered when selecting a marketing agency: descriptive insights and predictive insights. Descriptive insights refer to insights related to current customer behaviors, opinions, and habits. These include things like customer demographics, interests, shopping data, website activity, and other relevant customer data points. Predictive insights look at future trends in customer behavior to better inform strategies going forward. The goal of predictive analysis is to help businesses anticipate market shifts before they occur in order to capitalize on opportunities or minimize losses.
Both types of insights can have great value for any business, but it is important to recognize which type will best serve the company's needs. For instance, if a business is trying to determine how to set pricing for services or products, then looking at predictive analytics such as future demand or trends might be best. On the other hand, if a company wants to tailor their marketing message or content for a specific audience, descriptive insights into customer demographics might be more useful.
It is also important for companies to consider how much access they want to the data that their chosen marketing agency has access to. Some agencies may offer greater access than others, which could be beneficial for businesses that want to be able to monitor customer trends on an ongoing basis. Additionally, some agencies might offer additional analytics tools or services such as social media monitoring or keyword research that can help improve customer understanding and engagement.
Taking the time upfront to understand the types of insights that different agencies offer and how they will benefit your business will go a long way towards selecting the right agency for your needs. Being informed up front can save time later by eliminating potential mistakes in selecting an agency not suited for your business's goals or needs. With careful due diligence and a thorough understanding of the types of insights each agency offers, businesses can make informed decisions when selecting their ideal partner.
Key Points
When selecting a marketing agency, it is important to understand the types of insights that they offer as these can have great value for a business. Descriptive insights provide understanding of current customer behavior while predictive insights look at future trends in customer behavior. Companies should consider how much access they want to the data that their chosen marketing agency has access to, and if the agency offers additional analytics tools and services such as social media monitoring or keyword research. Taking the time upfront to understand which type of insights will benefit your business will save time when making informed decisions later.
Commonly Asked Questions
What types of companies use marketing agencies?
It depends on the size, goals, and objectives of the company. For instance, a small business may seek help from a marketing agency to develop a cohesive brand identity, create a website, and implement digital marketing strategies. On the other hand, larger companies may engage in more complex activities, such as building relationships with influencers, creating targeted advertising campaigns, or leveraging insights from market research. In any case, all types of businesses can benefit from outsourcing their marketing needs to experienced professionals. A good marketing agency will be able to tailor their services according to the company's specific needs and deliver results that exceed expectations.
How much does a marketing agency typically charge?
The cost of a marketing agency can vary depending on the services offered, the size of the business, and the duration of their agreement. Typically, agencies charge an upfront retainer fee that covers the initial set up and ongoing services such as content creation, social media management, website development, and analytics reporting. Agencies may also charge an hourly rate for services such as consulting, copywriting, video production, or event planning. Additionally, many agencies offer packaged services at different price points to accommodate businesses on tighter budgets. Ultimately, it is important to select an agency that fits within your budget while providing necessary services suitable to meet your goals.
How can a marketing agency help my business succeed?
A marketing agency can help your business succeed by developing and executing effective strategies to increase brand awareness and boost sales. They can provide comprehensive marketing campaigns including search engine optimization (SEO) to ensure your website is properly optimized for organic search rankings. Additionally, a good marketing agency will provide insights on the creative aspects of your campaigns such as design, copywriting, or photography to make sure all elements are working together to further engage customers with your brand. Lastly, a marketing agency can help you track performance metrics such as leads generated, website visits, and sales so that you can focus on making key decisions based on data-driven results.
What should I look for when choosing a marketing agency?
When choosing a marketing agency, you should look for several key factors. First, make sure the agency understands your business and its goals. Ask them to provide examples of successful campaigns that they have managed for similar businesses in the past. Secondly, consider their level of expertise in the type of marketing services you are hoping to use. Make sure they have a proven track record in developing effective online and offline campaigns, as well as experience in using social media platforms and analytics tools to ensure ROI on your campaigns. Thirdly, it is also important that you consider the cost of working with the agency, to ensure it fits within your budget. You should also look out for agencies that offer flexible payment plans or can tailor packages to meet your specific needs. Lastly, pay attention to customer service – make sure your agency is responsive and has an accessible customer care team who can help if you need support with any of your campaigns.
What services do marketing agencies offer?
A marketing agency offers a range of services to help businesses achieve their business goals through marketing. These services can include strategy and research, advertising, digital marketing, public relations, market analysis and measurement, content creation, social media campaigns, SEO/SEM optimization and website design. Strategy and research are typically the most essential services provided by a marketing agency as they help define a company's target market, develop positioning for products and services, track relevant market trends, identify the competition's strengths and weaknesses, and analyze the data. Advertising campaigns are used to raise brand awareness by strategically targeting potential customers through different forms of media such as print ads, radio spots, television commercials or online banner campaigns. Digital marketing includes activities such as search engine optimization (SEO), pay-per-click (PPC) campaigns and email marketing that is used to increase online visibility as well as engage with prospects. Public relations activities involve building relationships with key industry influencers, media outlets and customers in order to share positive messages about the brand. Market analysis and measurement comprises researching customer demographics or surveying existing customers to gain insights into how effective a company's strategies are working. Content creation thus involves structuring creative content to form compelling stories across various formats including video, podcasts, and infographics. Social media campaigns leverage platforms like Facebook, Instagram, or YouTube to reach out to consumers where they spend most of their time online while SEO/SEM optimization is used to move up in organic google search results by improving website page rankings through keywords. Lastly website design helps build an effective web platform with user-friendly navigation that can bring visitors back for more visits. These are just some of the many services offered by a marketing agency for businesses looking for effective management of their marketing efforts.