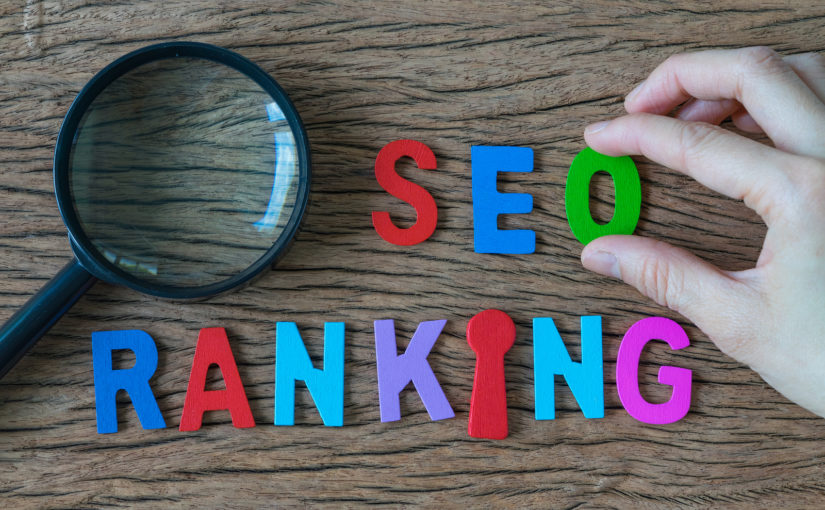 Website Redesign
You have reached the stage in your business when you feel website redesign is required to boost traffic and conversions. A website redesign isn't only about getting a great make-over, it also offers opportunities to improve the company's performance in searches. Sometimes a new domain name provides a better URL or a chance to rebrand.
But before you get carried away with beautiful images and creative design and layout, you need to make sure you are migrating all of your Search Engine Optimization (SEO) wins to your new site. You don't want to lose visibility to your visitors in the process of redesigning, and see your traffic dwindle. So how do you go about maintaining your SEO rankings while giving your site a much-needed face-lift?
Creating the Benchmark for A New Website
Conduct an in-depth audit of your current website. You want to make sure that you don't throw out the old site in its entirety. Evaluating the performance of every single page you have currently on your site will deliver insights about what to keep and what to overhaul. What page has the best page-rank? Which keywords are now driving the most traffic to your site? What pages have valuable incoming links that you need to save or replicate? You want to preserve these SEO assets in your new website design. Understanding the performance levels of your existing website will be the benchmark from which to measure the progress of your new site.
It's a terrifying prospect for a business owner to do website redesign.  You don't want to end up losing customers and do significant damage to your bottom line from taking too much of a risk. The Search Engine Results Page (SERP's) ranking is a genuine contributor to your companies current and ongoing success.
A few things to avoid at all costs:
Never try to do the website redesign process while your website is live. Ideally, you should set up your new site on an entirely separate domain while you are engaged in making changes. Once you think the site is ready to go live, you can swap it with the original one (or in the case of a domain swop, you can migrate permanently).
Spending energy on design only and neglecting SEO. Incorporating SEO best practices once a new website is almost complete will end up costing you in time, money and coding! SEO has to always be top of mind when redesigning.
Don't engage in keyword stuffing. The Google algorithm is looking for relevant content that doesn't sound like a bot churned it out. It has to read well with your high ranking keywords, seamlessly incorporated into a natural sounding copy. When the content is of excellent quality which users find useful and exciting, you will drive organic traffic that will push you up in the rankings. Your entire site must make use of perfectly crafted content; otherwise, there is no point in the redesign.
Try not to make too many dramatic changes to where your business is unrecognizable from what it was before. Some visitors already experience a level of familiarity with your brand, so you don't want to become strangers to them with a new look that doesn't draw them in. When making changes, it's beneficial to use crawlers that can extensively map out your current website so you can match your new site with the same elements.
How to Maintain Your SEO Website Successes
Do an inbound link audit because it's one of the key SEO ranking factors. You can do this by going to:
Google Webmaster Tools
Click Search Traffic
Click Links to Your Site
Export the list that comes up
You should also visit Open Site Explorer to get insights into the quality of the inbound links that have come to your website to date. Choose the links with the highest quality for your 301 redirects (see below). You can also use Google Webmaster Tools to do a keyword audit on your current website.
No-index Your Temporary URL. While you are redesigning your website on the temporary domain URL, you don't want any of the site content to appear in any search engine results. By utilizing the no-index feature, you will be entirely invisible while the site is under construction.
Use 301 redirects for every single page of your old website. Redirects is one of the most important actions you have to complete. You can make use of a 301 checker to triple check that you've transferred all of your pages successfully. A 301 redirect will ensure that any users will arrive at the right page on your new website. It also tells the search engines that the page in question has permanently moved. The search engine will then transfer the link credit to the relevant page on your new website. You can automatically transfer all of your old domain URL's with 301 redirects in your .htaccess file, to your new domain with the same URL. But you should make sure that these have all transferred correctly.
A 301 redirect makes sure that all of your social media links to your original website will still work on your new redesigned site. It's important that the content of the 301 redirect from one of your old pages will match the content pointed to on the new website. You don't want to place a blanket 301 redirect on all pages to send users to the home page of the new site. That will just make visitors frustrated when they are looking for accurate information.
Make sure your 404 pages are user-friendly. It is bound to happen that when you redesign your website, some links or pages might not work or get lost in the migration. An excellent 404 page will help the user to navigate to what they are looking for on your new site if you add a search engine box on the page. You should also keep a menu of the website on your 404 page.
          You must monitor your 404 pages. Keeping track of the 404 errors helps you to correct and update the pages that are giving problems. It might take a couple of weeks to reveal all of the 404 errors.
Other elements to consider for your new website redesign:
Use meta descriptions to optimize new images on your website
Compress images for your new website so the page's load quicker
Check the entire website for any broken links
Make sure your new site is verified. You can check this status when you log into Google Webmaster
Utilize Fetch as Google to ensure that your new website can is properly read. Then Fetch and Render and resubmit your new site to Google through Submit to Index
Also, let Google know you have moved by changing your address in the Google Webmaster "Change Address" section.
Use your web crawler again to map the new website and then compare it to the map of your old site.
Once your site goes live, keep an eye on your bounce rates. If you experience an increase, it shows where the users are not engaging with your new site's redesign. You can then make additional changes to try and improve the bounce rate.
Monitor your SERP's to see how the new website is faring. Google suggests a 180-day transition period for redesigned websites to find their feet.
Website Redesign
Website Redesign is not a quick process, you must allow for a long redesign time frame so that the transition is done properly and does not cost you any clients, traffic or expected conversions.
It can be a daunting undertaking to redesign a website and maintain your valuable SEO credentials. If you need any assistance with the redesign process, give us a call today, and we'll make sure your hard won SEO success transfers correctly.