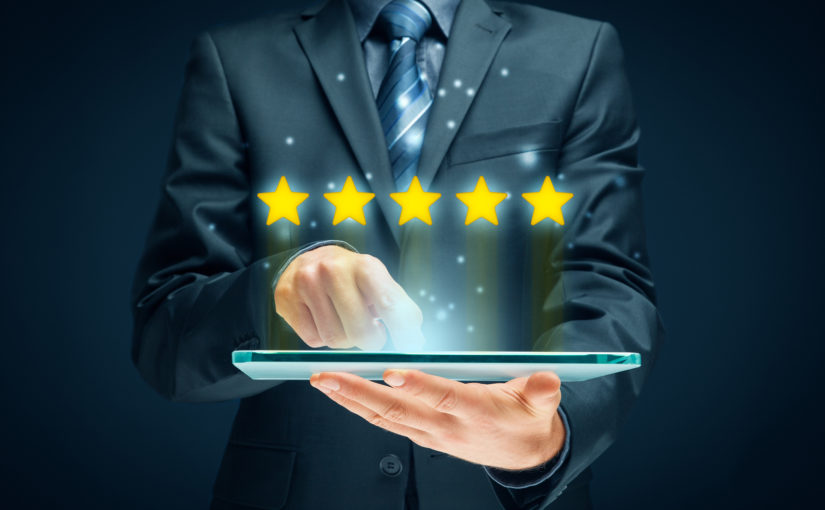 Reviews and Ratings: Making Them Work for You
Online ratings and reviews are a fact of life for most businesses today. No matter how much stock you put into them yourself, there are a lot of statistics to support the fact that most consumers take them very seriously – even more so than direct recommendations from friends and family.
As an aspect of your online presence that you have little control over (after the fact, at least), it can be a bit troubling. However, never fear: you are not without power.
Here are some tips to make ratings and reviews work for you instead of against you:
1.      Take steps to avoid negative reviews before they happen
Make sure you address issues before they become problems. Treating each customer to an exceptional experience is a good place to start, so make this a critical part of your official company policy.
Statistically, more than half of all complaints stem from poor employee behavior or lousy customer service. Train your staff to be sensitive to customer's needs and to escalate problems when appropriate. Establish a hierarchy that all employees understand so that no problem goes unaddressed.
2.      Encourage customer feedback – positive or negative
If you can catch a complaint before it goes to a review, you will be saving yourself and the customer a lot of angst. Keep in mind that it costs much less to keep an existing customer happy than it does to win over a new one.
Here are some tips to help you turn customer feedback into gold:
Encourage feedback by hanging signage in the store, posting it on your website, or through comment cards they can fill out on-site.
Ask your customers if they are satisfied with the service they are receiving. In a restaurant, this could be a periodic quality check where specific questions are asked, such as "Is the steak done to your liking?" or "I noticed you are not enjoying your soup. Is there something else I can get for you?"
Encourage happy customers to review you on Google, Facebook or your platform of choice.
Use negative feedback to improve your services – and don't forget to let the customer know that their comments or suggestions will be put into action.
3.      Claim your online profiles and respond to reviews
Most review platforms allow the business to post responses to customer comments. However, you will need to claim your business profile to do so.
First, find all the places that your business is listed on the web and claim all of your listings. Doing so will also allow you to control the information and make sure it is accurate and up-to-date.
Next, monitor your listings so that you know when reviews are posted. Whether it is good or bad, be sure to respond thoughtfully. Thank your customers for their positive reviews and the negative ones.
Remember, negative feedback isn't always negative. Sometimes it can illustrate areas in which you need to improve, and it's important to let the customer know that they are contributing to the greater good.
Do you need help managing your online reputation? We would love to help. Reach out today to discover what we can do for you.