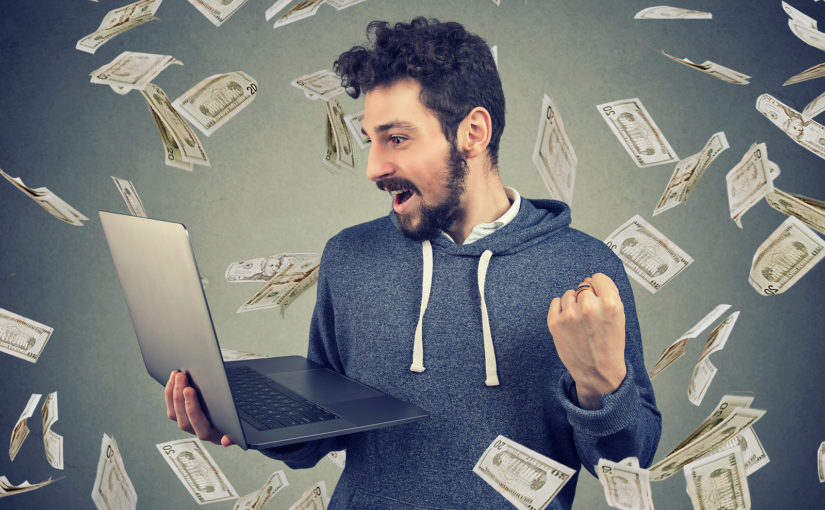 Is your website generating enough leads for your business?
Ten reasons why you might be struggling (and how we can help)
Optimizing your website for conversions is something we all, as business owners, need to do. However, it never fails that many of us tend to over-complicate what should be a relatively simple task with details and features that actually do the opposite of what you're trying to accomplish.
In the process, you might be overlooking some crucial details that could help you hit your targets.
Here are the top ten website elements that are most often overlooked:
1.      There is no clear call-to-action (CTA) on your page
An effective marketing strategy requires a good CTA. Several, in fact, because one isn't always going to hit home. A CTA is, simply, a word or a phrase that encourages your site visitors to take action. Whether that action is to buy your product, learn more or to schedule a consultation, it's a prompt to lead your prospects another step closer to the finish line.
The strength of your CTA counts, too. The web's most effective websites include several different CTAs, located at various points on the page to be sure the site visitor has a way to complete the action.
2.      Your pages are not designed to convert
Landing pages have a single purpose: to convert site visitors. Whether you are looking to sell products or services or if you are encouraging people to sign up, everything on your page should be geared toward that purpose.
You should think of your website as one big landing page and be sure to include these critical elements:
A clear value proposition
Compelling images
The benefits of buying your product or service
The features of your product or service
Reviews and testimonials to indicate trust
A clear CTA
Lead-capture forms or sign-up forms (on every page)
Prominent contact info so they can get in touch with you
Simple navigation
3.      You don't offer useful information up-front
When users visit your site or land on your page from your Google Ad, do they find what they are looking for? Be sure to put your most valuable products services up-front, so users don't have to search for them.
Be sure you are answering these questions:
Who are you?
What can you do for me?
What makes you so different that I should buy from you and not a competitor?
What are the benefits of doing business with you?
Why is your product or service so great?
You've got five seconds before they click away. Use them wisely.
4.      Your site does not instill a sense of trust
Don't discount the power of trustworthiness. Customers tend to purchase from companies they have confidence in, and there are ways to demonstrate that you are worthy of that trust. Building trust is an ongoing effort and something you should put on priority.
Some of the elements that will help you demonstrate trustworthiness include:
Good design and user experience: Is your site cleanly designed and easy to navigate?
Clear messaging: Do we immediately understand what you do?
Benefits: Why is your product or service better? Why should we do business with you?
Qualifications: What kind of experience do you have? How much experience?
Security: Can I be confident my transaction is secure?
Clear policies: If I am unhappy with my purchase, what happens then?
Reputation: What do others think of your business?
Differentiation: What can you give me that others cannot?
Easy to reach: Can I easily contact you if I have questions?
Locale: Can I walk into your location? Are you convenient for me?
Value: What do you charge? Is it a worthwhile expense?
5.      Your site is not search-engine optimized
If you expect your website to bring new business to your door, it has to be optimized so search engines can find it. Collectively, these actions are called SEO. A well-optimized site delivers a cost-effective marketing channel that, while you may have to tweak it now and then, will continue to drive traffic to you without having to pay for online advertising.
SEO can also help you rank for local traffic as well, meaning you will be better able to capture the business of local customers.
There are many approaches to good SEO, but an excellent place to start is by scheduling an SEO audit.
6.      You talk about yourself too much
A wise man once said … you will never learn anything about anyone else if you are always talking about yourself. Focus not just on how amazing you are, but on what you can do for your customers and how you can make their lives better.
Approach your pitch from the standpoint of solving their problems. What are their pain points? How does your product or service solve them? If your customers can see themselves in the scenario you paint, your job of selling will get a lot easier.
Use examples, case studies or simple analogies to illustrate what life is like with you in it.
7.      You haven't updated your site design since the dawn of the internet
There are a lot of great reasons to think about a site redesign, but this is a big one. Look at your competitor's sites. Now, look at yours. Does it compare? Is it attractive? Or does it make you want to run for the hills?
And beyond the design itself, is it delivering the kind of insights you need to grow your business? Today's web technologies offer a lot more than just slick design – although that's a big plus. If you want to be able to compete in today's cutthroat business landscape, you need to be sure you are using the same tools your competitors are using.
8.      You have not updated your content in a long time
Outdated content is one of the top reasons that users decide to take their business elsewhere. If it looks like you have not been active in months or even years, it may appear that you are not even in business anymore.
Keep your site up to date with your latest news and information, updated content, photographs, and so on, to let your customers and your prospects know that you are alive and well and open for business.
9.      Your site is not responsive
A responsive site—meaning a website that looks the same on any device—is a must. More than 90 percent of all web searches are conducted on a mobile device, whether that's a smartphone or a tablet, and if your site is not responsive, you run the risk of losing that business altogether.
Google states that site visitors are 67 percent more likely to convert from a responsive site, so it would seem that it's in your best interest to get on that train and fast. In addition, Google favors responsive sites, meaning that if yours is not responsive, it has little chance of landing on page one in the SERPs.
10. Your page takes too long to load
If you have five seconds to capture a potential customer who is visiting your site, you better hope that your page loads within that timeframe. More than half of all web users will abandon a search if the site takes longer than three seconds to load. Almost 80 percent of those people will never revisit the site. Where does that leave you, in the big scheme of things?
How we can help
These are just a handful of the ways your website might be having a negative impact on your ability to generate leads for your business. The good news is, we can help!
If you are noticing that:
You are not seeing a lot of new sales from your website
Your web traffic is dwindling
You are not on page one in search engine results pages
You never get phone calls, emails or contacts from your website
Your website might be the culprit. Our award-winning, Google-certified SEO experts have a winning combination of experience, insight, and expertise that you need to put your business back on top, gain new customers, and delight your existing clientele.
Your first step: call today to schedule a consultation. We will first sit down with you to understand your specific concerns. Then, we will go through your site, page by page, to discover how we can improve your performance.
Get started today.