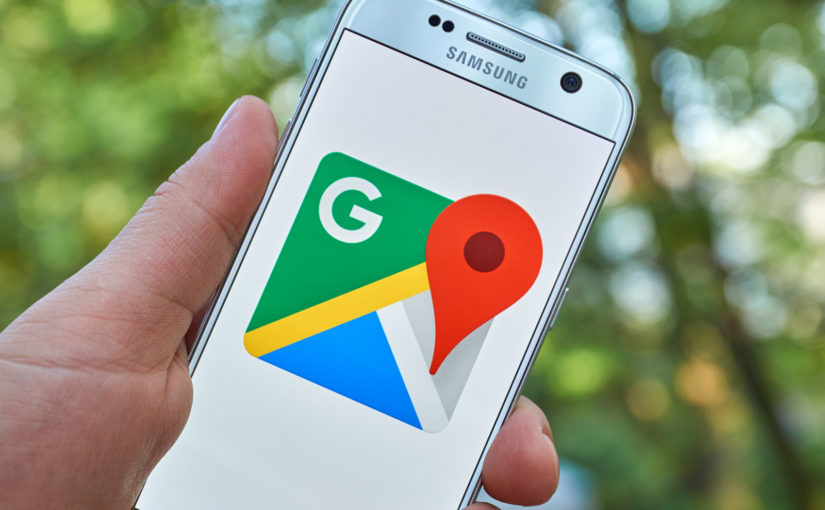 Ranking high on Google's local search engine results page is vitally important for brick and mortar businesses. Back in the early days, before the rise of local search, if you were looking for a spectacle store you would see listings come up for businesses who had the most amount of money to spend on digital marketing in that industry. These stores were probably nowhere near where you lived and possibly not even in the same state or country, i.e., of no use to you. Today Google understands that relevancy is key to a great user experience and they continue to update their algorithm to provide search results that are helpful.
Keeping A Lookout for Unannounced Algorithm Changes
There is a host of SEO practices that can now be employed to let the search engines know more about your business, its location, products, operating hours, reviews, etc. But every few years Google makes changes to its algorithm to ensure the user experience is enhanced. Sometimes these changes are not even announced. You have to keep your eyes open for ripples in the ether so you can make SEO adjustments to keep your local business on page one for targeted queries. If you don't stay on top of these changes, you can quickly find that your business listing has dropped a few pages; thus, negatively impacting your sales.
Local Business Center Disrupter
The first giant step for humankind in the local search space was the launch of Googles Local Business Center on March 15, 2005. It was then merged with "Maps" so local business info was held in one place. The press release on that day heralded a free tool that, "enables businesses to more effectively reach consumers searching on Google Local with accurate, useful and up to date information about their business." This raised the stakes for local businesses who now had to ensure their SEO practices incorporated accurate, up to date business listing information.
The next shift in the Google sphere occurred in 2007 with the arrival of universal search which showed blended results on SERP's that included listings from other search engines. You could also get combined results from image, news and video queries. 2007 also saw the arrival of Google's OneBox in the organic search results pages. This was an exceptional opportunity for local businesses to get substantial real estate on the SERP's to hook the attention of users close to their brick and mortar stores.
In 2010, Google rebranded their Local Business Center calling it Google Places. This transformation included:
Additional image features
Local advertising options
Geo-specific tags
Aligned Google Places pages with localized search results. i.e., info was no longer coming from Google Maps
Six Years of Algorithm Updates:
Every year since 2012 Google has implemented a new update to make sure we never get too complacent but keep working to earn their favor using our SEO prowess.
2012: The Venice update
The algorithm could now see the user's location and provide organic search results close to where they were geographically. Local modifiers were not required for searching anchor terms. Local businesses could rank higher with less effort thanks to their local page listings.
2013: The Hummingbird's long tail update
This update concerned long-tail keyword search queries. You could no longer plan your SEO strategy around one or two words but needed to target the long-tail keywords for semantic search.
2014: The Pigeon Signals Update
Pigeon made sure that ranking signals like content quality and site architecture were also applied to local search results. It helped to further refine local search results for the users. Local businesses had to quickly make adjustments to their store pages and listings if they wanted to maintain their top spots in local search results.
2015: RankBrain AI Update
Google introduced artificial intelligence into the search engine mix with RankBrain. This meant that the search engine could "teach" itself how to most efficiently process user queries. RankBrain can rank a webpage with a great deal of accuracy. It 'reads' the content of a webpage and can gauge if it is of high quality because it's able to understand more complex sentences. Businesses could no longer use dodgy SEO practices to game the system –content had to be relevant to the user. In 2015 we also saw Google cutting back its snack packs from seven listings to three, resulting in potentially lower visibility on SERP's.
2016: Possum Determines Location Relevancy
To rank in a specific location, you would use the keyword of that particular city/town, etc. But if your store was just on the outskirts of the area, you could forget about ever ranking to compete with businesses in the epicenter of the given city. Possum came to the rescue by looking at a user's location to see which local businesses were closest to them and had the most relevant content. So it was no longer based on search terms alone.
2017: Hawk Checks the Filters
This new Hawk update helps to stop competitors who are close to each other geographically from being kicked off the local SERP's. Initially, Google had filters in place so businesses couldn't duplicate their listings to dominate the results page. However, when local businesses had similar offerings and were even in the same office block, Google would kick off their listings from SERP's, as they looked like the same business trying to get more visibility. Hawk modifies this filter to allow for a smaller geographic area to help eliminate those companies that are duplicating their listings to give other local businesses nearby an opportunity to rank.
Want to Stay Up To Date?
What we can guarantee is that this won't be the last of the updates to the Google algorithm that will directly affect local businesses. If you need assistance for your a local business SEO requirements, give us a call today. We are always on the lookout for the latest update so we can adjust our client's local SEO so that they consistently rank high.