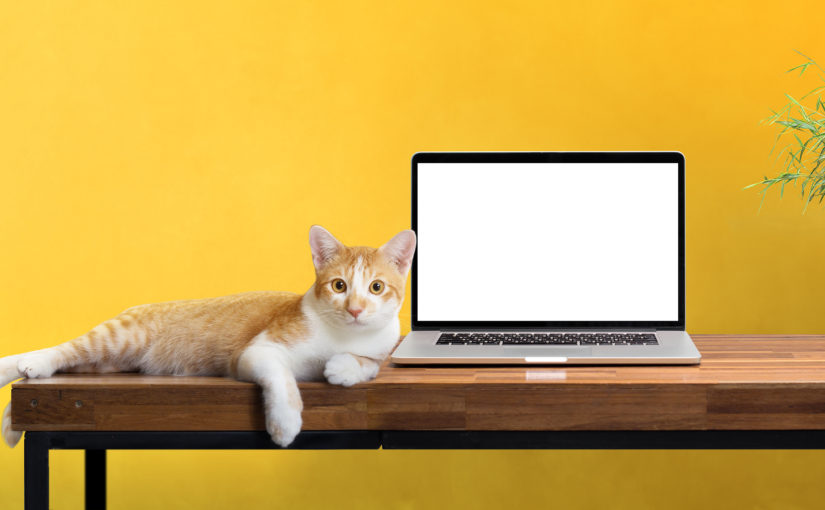 Long, long ago in an internet far, far away, websites were created to talk about their products and services. A sort of a yellow page directory that served as a repository of all the information about a business, written in the third person with lots of technical jargon and self-congratulatory speak. Sadly, some companies have not evolved beyond this point and are surprised that they are relegated to the outer edges of the web never to be heard of again.
It was thought that the way to warp speed your way back into the picture was to drench your webpage in keywords so that visitors could find you on the search engines. This worked for awhile until people started to keyword stuff which made the content almost unreadable. The Google algorithm web crawlers quickly penalized people for trying to get their attention with this tactic. Today the way to stay front and center is to provide relevant, engaging content for the end user with web design that gives a great user experience (UX).
With this in mind here are a few essential changes you need to make to your website in 2018 to ensure it gets noticed…
Ensure a mobile-friendly website. More people are searching for information using their smartphones than via desktop computers. According to Global Stats in 2017, approximately 48% of people were using mobile devices to search in the US, with that figure set to rise dramatically in the coming year. If your website does not have an app-like appearance on mobile devices, you will experience a high bounce rate as visitors choose to take their traffic elsewhere.
Speed up your website's load time. Surveys conducted by Gomez.com and Akamai have revealed that 48% of visitors expect a site to load within 2 seconds (or less) and will leave the site after 3 seconds. It was previously thought to be an 8 second wait time, but it seems that visitor's expectations are also speeding up.
Remove too many stock images and complicated animations. You don't want to have website images that can be seen on many other sites. It ends up looking cheap, and often the images are being shoehorned into the page to try and fir the content. If there are complex animations, they can slow down your load speed and sometimes are not mobile friendly.
Get rid of long, jargon-filled boring content. People are skimming content to get the basic gist in the shortest possible time. Provide an easy reading format with a strong headline and clear subheadings. You might get excited by all of the technical speak that describes your product, but it might put your potential customer to sleep. Sentences must not be too long or crammed full of terminology. Many cliché words should be avoided at all costs.
Purchase an SSL certificate. Make sure your website is secure even if you don't have a payment portal. The Google algorithm updates give preference to websites that are secured.
Place social share, follow and micro-interaction buttons on your blog and web pages. You want readers to be able to easily spread the word about your exceptional content on all of their favorite social media platforms. With micro-interactions, you can post information without actually leaving the page being viewed.
Tell your visitors what you'd like them to do on your site with big, bold CTA buttons. Call-to-actions need to go beyond offering free demo's/consultations and start giving real value in the form of materials that truly solve a visitor's pain point.
Make your Homepage scrollable. You don't have to get nervous about keeping all of your content above the fold. You can have a few sections that give the user an overview of the entire site in short sound bites on the home page. They can either click on the links on the home page to get more information or go to the navigation bar.
Have a solid SEO strategy. Identify the right keywords, create great content, optimize images with alt tags, add meta descriptions, complete your Google Directory page, optimize for local search, etc. etc. etc.
If you feel your website is a remnant from the internet ark, we can help you be rediscovered in the present. Let us assist you with optimizing your site for 2018 and beyond. If you are looking for  SEO and website design experts that are willing to listen and learn about your business give us a call so we can suggest what website upgrades your company might need.