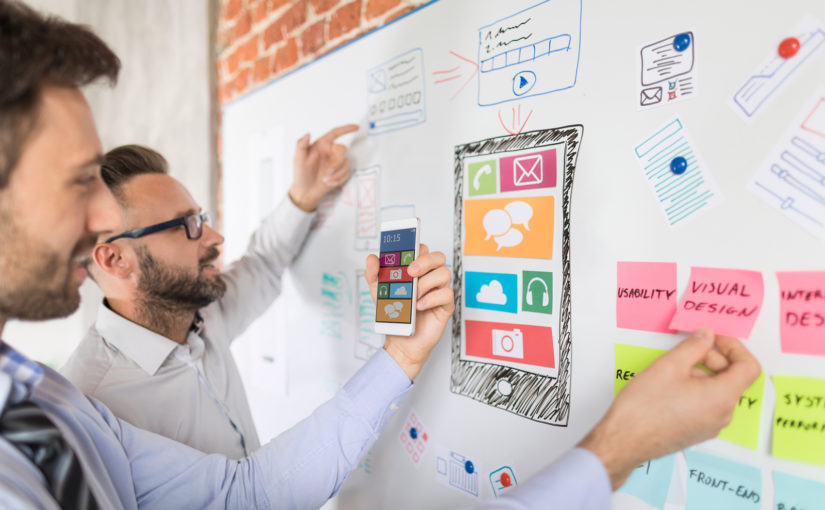 The latest trend of DIY website building has made it an affordable and fast option for many startups and small businesses with a limited budget to have an online presence. However, many of these offerings are template in nature and result in different websites all looking like each other. Your brand gets watered down by being housed in the exact frame as all of your competitors. This is because there are often restrictions on graphic options and text blocks in these website builders. If your do-it-yourself website has been cobbled together by an employee with limited knowledge of design, content creation and coding, the result could be an amateurish mishmash that doesn't support the growth of your brand.
The High Cost of Dime-a-Dozen Templates
Custom designed websites do come with a higher price tag, but it's ultimately an investment in the future of your business. It is a highly competitive market online, and if you want to gain the advantage, you have to stand out. You might pay more upfront for a custom designed website, but it will be money well spent. When your business starts growing, you will thank your lucky stars that you are not limited by a template that is hard to scale. You might even end up spending more on trying to add custom features to a run of the mill template when your business expands.
Brand Unity Across All Channels
Going the custom designed route allows you to create a specific identity for your brand and business online. You are not hemmed in by a small selection of features – your imagination is the only limit. It's an opportunity to present your offline brand storytelling efforts, and you can create unity between all elements of your business.
An Opportunity to Evaluate Your Business
Creating your website involves a rigorous research and planning phase. You are not just throwing content into designated template blocks, but are formulating a long-term strategy for your business online. The design, features and CTA's (call to actions) that you select are going to be chosen to align with your company values. It's a perfect time to ask yourself hard questions about your business and define clear goals for your digital strategy.
There is little worth in rushing to get your website up and running without spending energy on prioritizing your content, truly understanding your target audience and deciding on your unique value proposition. Strive to do a thorough, detailed job from the start, where you outline the steps you are going to take to reach your business objectives. When you have laid the foundation of your website with precise planning you are automatically going to have a custom design that is specifically structured to convert more visitors.
Freedom from Template Restrictions
Custom design allows you to build any functionality you need to create the ultimate personalized experience for visitors to your site. You have the freedom to build in any feature you need. Using a professional designer ensures that your graphics, color scheme, navigation, and text are all user-friendly.  Your chosen expert is also going to understand all of the latest technology impacting website creation and will be able to build your site using the latest software, computer code and tracking pixels to help you draw maximum traffic to your website.
Custom Built to Meet Your Budget
You can even launch your custom website in phases to meet your budget constraints. It also allows you to monitor and test the website to see what elements users are drawn to and this will impact future phases of the site development. A custom website can grow with your business expansion.
Higher Organic Ranking on SERP
Search engine optimization (SEO) can be executed appropriately if you choose to custom develop your website. It can be integrated into every aspect of your site from the beginning. Your content can be optimized using targeted keywords and meta-tags, etc. to aim for higher organic rankings from the launch of your site. SEO won't be a hasty afterthought but instead will be layered into your website from the initial planning session with your custom website designer professional. You want your site to be found, and well-executed SEO techniques are how they will find you.
We are well versed in the endless possibilities available to a business when you choose to custom design your website. Let us show you how selecting to custom build your presence online will result in higher conversions, improved user experience, and distinctive brand identity. If you are looking for a custom designed website give us a call so we can show you how it will provide you with a phenomenal return on investment.