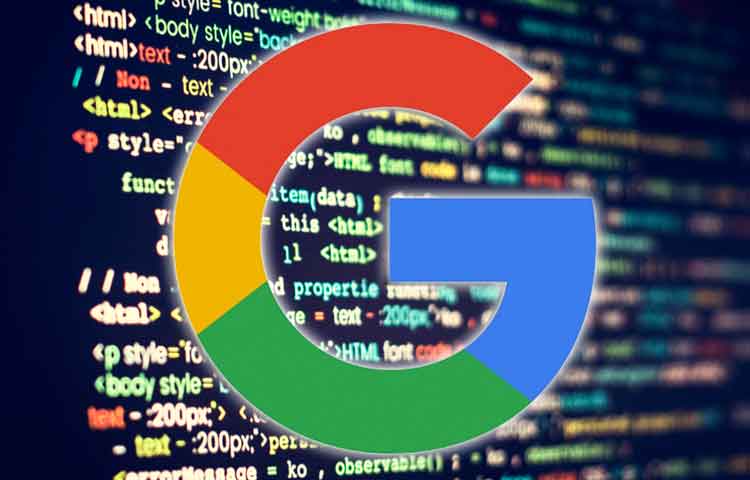 Google for Business: How Google Works for SEO?
Business owners usually have a lot of questions about how Google SEO can work for their business. How does Google work for SEO? Does Google for business purposes matter? What can Google do for my business? How can Google set my business apart from my competition?
The list of questions goes on forever for someone who is just getting started in the SEO game. And, while you may have a basic understanding of SEO and how Google works, let's dive deep into the technical aspects so you can really understand how creating a winning SEO strategy can take your business to a level you never thought possible.
How Google Works?
Links are the magic ingredient when it comes to how Google works. First, it helps to understand that Google is the most used search engine on the web. Google's search engine is comprised of algorithms, a crawler, and an index.
The crawler's job is to follow the links on the internet that lead from one web page to another web page. It does it 24 hours a day and seven days a week.
Google's crawler organizes the web pages in its database, which it calls the index. The index updates every time the crawler discovers you've made changes on your web pages, whether through new content or revisions to old content. The latest version of every web page is indexed, or saved.
The more traffic you have on your website, the more that Google crawlers will come to your site to do its job. The less traffic you have, the less Google will crawl your website. Therefore, it's essential to update your site frequently to draw the crawlers to your site.
Google is more likely to know of your existence when you have a link to your site from another website. The other website should already be in the index. Once crawlers follow the link to your website, Google saves your site in its index. This is one of the algorithm factors that lead to appearing in Google's search results.
Once your site is indexed, Google will display it in the search results. The question is, where will it appear in the results? Will it be on page 100 or will it be on the first page, or somewhere in between? When it comes to Google for your business, you want it to rank in the first-page search results, if at all possible.
SEO Google for Business
Google result pages are known as SERPs, or search engine results pages. Each page displays up to 10 website links. These are organic results, that is, results that are not paid advertising and that Google determines are the best answers for a query. You've probably noticed when you searched for something that the first two links are ads, i.e., paid links.
Google for business success is achievable through both paid and organic methods. Most SEO experts agree that organic search is better to drive long-term traffic to your website.
While you can purchase ads for your own business, it can be pricey, depending on your industry. That's why many business owners today are becoming familiar with how Google's organic search results work to rank their business higher in the search engines.
Since most internet users never go beyond the first page of results, your goal should be to land on the first page of Google results. Someone is less likely to discover your business and your website if you are farther down in the search results, past the first page.
When a user searches for something on Google, the search engine refers back to the indexed web pages. It utilizes an algorithm to determine the order of the results pages. It's worth noting that Google's algorithm factors are constantly changing and adapting.
But, the search engine does give a basic idea of what's important for SEO rankings. There are also plugins like Yoast, for example, that have some of the SEO ranking factors incorporated into their tools to make it easier to employ the right strategies to gain success.
How Does Google Use Links?
Links are one of the most important ranking factors when it comes to your website. Generally, the more links that point back to your web page, the more important your web page will be seen by the search engines. This includes internal links and external links.
Internal links are when you link back to something from your website (the same website), whereas, external links come from a different website. Both types of links play a part in webpage ranking on Google for your business. However, it's important to limit internal links so your web page doesn't appear spammy.
Here's another thing to keep in mind. When you link to an external website, it should be a website with authority. These are usually popular websites that are generally ranked higher in Google and will help you rank higher when you link them.
The important thing is that it makes sense to add a link. A link will add more credibility to your website when it offers more information and value for the person visiting your site. This type of link building is one of the best SEO strategies you can do to increase your website rankings. It's also good to use links that have the keywords you've chosen for your web page.
Avoid linking to an unreputable site or using links that don't make sense. Google will likely penalize you and place your farther down the ranks if you do.
SEO and Google
Now that we've covered what Google does, let's talk more about SEO, or search engine optimization and what it can do for your business. SEO is the strategy of optimizing your website in order to reach higher rankings in organic search results.
While the algorithms Google uses are secret, the most important factors in achieving a higher SEO ranking have become common knowledge to experts in the industry.
As SEO specialists and consultants, our firm stays up-to-date about any changes Google makes in its algorithm. We've tested hundreds of strategies and know what works.
Ultimately, Google is the best at what it does because it gives its users exactly what they're looking for. When a user performs a search query, Google delivers the most relevant results. So, one way for your business to appear at the top of the results is to use keywords that are popular for your industry and create high-quality content around those keywords.
Research the best keywords for your web pages, use keywords in some of your headings and subheadings, and include links that add more value for your visitors. Learn everything you can about SEO so you can fine-tune your web pages and give Google exactly what it wants to rank you higher in the search engines.
Our SEO course is an excellent place to start to be well on your way to learning more about how SEO strategies can improve your visibility in the Google search results.