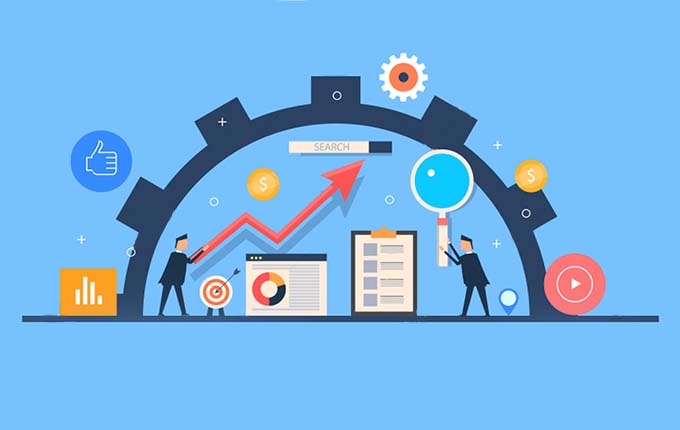 Best SEO Strategies to Help Your Business Rank Higher on Google
Every business owner who's marketing online has one goal – to rank higher on Google. For most, that goal means getting at the very top of the search engines. And there's only one way to do it — by search engine optimization, or SEO. If you want to help your business get in one of the top three positions on Google, you'll need a strong SEO campaign to do it.
What Can The Best SEO Strategies Do For Your Business?
Imagine your business is accounting and there are over 100 accountants in the area where you live. Now, think about how someone who suddenly finds themselves in need of an accountant would look for one. Most people would Google it.
That's where SEO works its magic. A well-executed SEO campaign would place your business at the top of the search engines, making it easier for potential customers to find you. This would mean more traffic to your website. And more traffic would mean the law averages would be in your favor. You'd convert more customers and bring in more revenue to your business as visitors purchase your products or services.
On the other hand, if you don't rank higher in the search pages, your target customers aren't as likely to find you. You'll miss out on potential customer relationships and sales for your business.
The beauty of SEO is that it targets customers that are already looking for you. And it does it 24/7. It doesn't matter if your business is just local or if you want to target potential clients around the world. SEO is always working in your favor to reach more customers and bring them to your business.
You need to use several different SEO strategies to bring you the best results as some strategies complement the other. One thing you want to keep in mind is that SEO doesn't bring these results immediately. It can take a few months to a year for SEO to really increase your search rankings. But, once you get there, there's no stopping how far you can take your business.
What Are the Various SEO Strategies and How Many Should I Use?
There are many different types of SEO strategies. But, some will work better for your industry and business. Just as your business offers different benefits from another, your SEO campaign should be tailored for your business. We can help you to develop the Best SEO Strategies for YOUR Business Goals!
As for how many strategies you should use, again, it depends on your business. It depends on your goals, how developed your current SEO campaign is, and how much of your budget you want to target to SEO marketing. But, suffice it to say, the more strategies you use, the more success you're likely to find.
We won't get into every SEO strategy here. But, we'll talk about the ones that work no matter what your business is or what industry you're in.
High-quality Content
The first basic SEO strategy is to produce a lot of high-quality content for your website. Without content, you couldn't have a successful SEO campaign.
Content is the nuts and bolts of your website. It's what draws visitors to your site and talks about things related to your products and services. For SEO purposes, it's what Google analyzes, in part, to decide where to place your site in the search engines. If you don't have content, you don't have anything for Google to work with.
Content can be text, blog articles, images, videos, podcasts, or any other interactive material published on your website.
But, let's talk about three of the more popular types of content and how they can benefit your SEO campaign.
Blog Posts
Blog posts are the most effective and efficient way to get lots of content for your website. They can be an update about what your company is doing, trends in your industry, or helpful and useful information related to your products or services. For instance, if you have a high-end jewelry store, you might have a blog post about how to clean 14K gold jewelry.
The key is to update your website regularly by publishing blog articles consistently. All too often someone goes to a website, and it's been months or even years since someone updated a blog.
Three things happen when you publish blogs to your website on a regular basis. First, you're showing visitors to your website that you're active and your products and services are available. That also indicates that you're relevant at the current time for your industry. Second, that proves that you're an expert or authority in your field. Finally, Google will discover that you regularly publish to your site, which will help it index and rank your website higher in the search engine.
How long should a blog post be?
There's no single answer to that. But, blog posts 1000 words or more rank better than shorter blog posts. At a minimum, your posts should be at least 300 words. Otherwise, Google will say your content is "thin" and won't rank it at all.
But, other things are just as important as blog length. Your posts must be well written, free of grammatical errors, and bring value to your visitors.
If you write longer blog posts, you should use lots of headings and subheadings so that the content is skimmable. Some visitors won't have time to read a long article, but they'll stay on your webpage longer if they can easily decipher your content.
While Neil Patel points out that blog posts that are 3,000 words or longer will drive more traffic to your site, it's easier to create shorter blogs on a more regular basis.
You might get the same positive results publishing six 1,000-word blog posts a month rather than two 3,000 word blog posts a month. And many businesses discover they do just fine posting blog lengths of 500 to 800 words per blog.
Overall, consistency is the key, and other factors are at play, such as who your competition is and what industry your business is.
Other things to include in your blog posts
Visual aids make blog posts more catchy and appealing. You'll want high-quality images, infographics when appropriate, and even pdf downloads that will offer more value to your visitors.
Images
Shutterstock offers royalty-free images at reasonable subscription prices. Royalty-free means that you don't have to pay licenses or royalties to use the photos for commercial purposes on your business's website.
Infographics
Infographics are great for breaking down visual data, like statistics. The data is broken down into sections and tell a story. Canva has great pointers on creating infographics for your website.
And here's what's so great about offering your readers quality infographics — it's easier to earn a backlink to your site. Backlinks increase your ranking power because they're a major ranking factor for Google.
It's also easy to share infographics on your social media sites, and your followers are more likely to share it, as well.
All of this will increase brand awareness for your business.
Downloads
PDF downloads are great for generating leads to your website. PDF documents typically have a lot of rich, useful content that can help boost your SEO campaign. The only thing is that optimizing PDFs for search engines requires a different approach for SEO. Search Engine Journal has a great set of tips to create SEO-friendly PDF documents.
Keywords
Optimizing keywords is a vital part of having a more visible presence in the search engines. Keywords tell the search engine what your topic is about. When a prospective customer searches for something related to your business, keywords are the tool that helps them find you. That is, if you do a good enough job of keyword optimization and Google gives you prominent rankings.
Keywords should be natural and fit the context of your content. Part of that means you don't want to overdo it. That's called 'keyword stuffing,' and some websites do it as a means to try to manipulate the search engines. But, the search engines are smarter than that, and Google will penalize anyone who does it and place them lower in the search results.
When writing content, just use keywords where it makes sense. You want to give your readers a positive user experience.
You should also focus your efforts on strategically placing keywords in areas outside of the main page of your content, such as in title tags and meta descriptions.
Title Tags
Title tags are one of the first things that Google reads to help the search engine figure out how to rank your page when someone searches using that keyword.
Title tags are the names of each of the pages on your website. So, it's important that your title tags immediately help the search engines understand what your page is about. And that means having keywords in your title tags.
Here's how it works. Let's say your business is a wellness venture where you sell a line of vitamins. So, you write a blog post about vitamins that help with energy and name it "Vitamins to Increase Your Energy."
When search engine users type "vitamins that increase energy" in the search box, the search engines will move your page to the search results. The kicker is, where will it be in the search results? That's where search engine optimization comes in. The better a job you do at SEO marketing, the better the chance that you'll rank higher.
Meta Descriptions
You probably noticed a sentence or two under each result that's displayed when you've searched for an item in the search engines. It's called a meta description, and it tells Google and web users what your page is about in better detail than a title tag.
Meta descriptions can help encourage searchers to click on your page. Think of them as a sales pitch on the search engine page. Therefore, your meta descriptions should tell the reader what they can expect to find on the page and give them an incentive to go to your site and read it.
Neil Patel has excellent advice for crafting meta descriptions that will boost your SEO rankings.
Images, Videos, and Audio Content
Multimedia content like images, videos, and audio content like podcasts are all good to include on your webpage. It helps break up content and builds engagement more effectively, which can help keep readers on your site for longer.
The problem is that unless you optimize multimedia for SEO, Google won't find it. The answer is to include alt descriptions for your images, videos, and audio content. Alt descriptions are very brief text descriptions that can help the search engine understand the content better.
Search Engine Land has optimization tips for multimedia.
Our SEO Experts Can Help Your Business Rank Higher on Google
We can help if you're ready to take your business to the next level of the search engines. GBC Digital Marketing in Houston has a team of SEO experts that understand the industry. We've been at it for 15 years and are veteran SEO marketing strategists.
It's important for any company who wants to succeed in a competitive digital world to use proven Best SEO strategies.
If you want to rank higher in Google search results, you can begin by employing the basic tips we've outlined. There are more strategies we can help with as well — lead generation, pay-per-click, social media marketing, and more.
Our team of SEO professionals can help you get the results you want. Give us a call at 281-650-9543 to move your internet marketing campaign forward today!