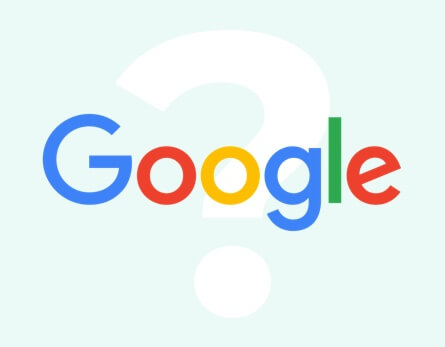 All About the New Google Page Experience Algorithm for SEO
A new SEO Google algorithm will be rolled out next year, according to the search engine's webmasters page. While it's unusual for Google to give so much advance notice on an upcoming algorithm, they decided that with uncertainty surrounding the pandemic, it might be best to allow more time for web owners to prepare.
The new ranking signal update, which is being called the "Page Experience" Google algorithm, will combine user experience signals that are already in place with its recently introduced Core Web Vitals.
So sit tight, and we'll help you understand which factors will improve your SEO and help prevent your site from losing traffic once the update goes into effect.
What Does the Google Page Experience Algorithm Mean for SEO?
In a nutshell, Google says the page experience signal will help identify web pages that offer the best user experience. The algorithm will measure how well users to your website will interact and identify with your web page.
The search engine wants webmasters to optimize for more positive user experiences but wants them to ensure that this experience can be carried out across many browsers and devices, particularly for mobile users.
So if your site is user-friendly, according to Google's newest algorithm requirements, your site will rank higher than those that don't optimize for user-friendliness.
Here are the top existing page experience factors Google will analyze for SEO purposes:
Mobile readiness and friendliness
HTTPS-security protocol
Safe browsing for users
Avoidance of intrusive pop-ups and ads
The new Google algorithm update will also factor in Core Web Vitals when it evaluates the experience a web page offers.
Core Web Vitals Metrics
Google introduced its Core Web Vitals report in early May 2020. The report focuses on three metrics: loading, visual stability, and interactivity. This translates to how fast your site loads, how well it responds to the user's prompts, and an interface that won't shift the layout unexpectedly on a user.
Google defines these vitals in the following way:
Largest Contentful Paint or LCP (loading time) measures the perceived loading speed and records the time when the main content has loaded. Google recommends a 2.5 second loading time or less. Anything over that could impact a page's SEO ranking.
First Input Delay or FID (interactivity) measures a page's responsiveness while quantifying the user experience the moment they interact with a web page. The recommended metric is 100 milliseconds or less. Longer response times could mean that Google would rank your page lower.
Cumulative Layout Shift or CLS (visual stability) measures how much the content of your web page's layout shifts unexpectedly. The target metric outlined by Google is 0.1. Anything more and your site might need improvement to rank higher.
Google seems to be moving more and more towards favorable user-friendly metrics when it comes to ranking websites higher in the search engines.
One thing to remember is that Core Web Vitals do sometimes change as users' expectations change. The metrics listed above is what is currently recommended by Google.
Page Experience Signal and Other Top Ranking Factors
Google does a pretty good job of alerting website owners to new algorithm changes because it wants to help you build the best site possible — for you and your visitors.
While the newest Google algorithm changes, including the Core Web Vitals and the upcoming Page Experience update, underscores the importance of an enjoyable user experience, it's essential to remember other relevant ranking factors.
High-quality content will always be a primary and vital ranking factor when it comes to SEO. Without it, you have nothing to offer your website visitors. Remember to always incorporate relevant content that provides information that your site's users are searching for.
But, here's what you need to think about. Let's say two of your main competitors have great content and that you've done a great job of having stellar content on your own site. How will Google rank you and your competitors for SEO with the new Google Page Experience Algorithm?
That's where user experience comes in. Google has said that page experience is the deciding factor. Pages with the best page experience signals will rank higher in the search engines.
How to Evaluate Page Experience on Your Website
There's really no tool that will specifically measure or evaluate the page experience right now. But, it is possible to evaluate the individual elements that combine to create the page experience.
Google offers a variety of tools to measure Core Web Vitals. Some of them are:
Chrome DevTools
Chrome UX report
PageSpeed Insights
Lighthouse
Search Console
Search Console, PageSpeed Insights, and Chrome UX Report each measure all three of the Core Web Vital metrics.
Why Does Google Continually Deploy New Algorithms?
Google puts out new algorithms to stay relevant with trends and what users want. As you stay apprised of new updates to the algorithms, your SEO visibility increases, and your brand grows. This means more traffic to your website and more money in your pocket.
Even if your small business is just a mom and pop store that's local, it's possible to rank higher in Google. The truth is that the majority of websites are smaller brands, and Google understands that. The only thing the search engine is concerned with is giving its users the best experience. It gives it to them by providing the best rank to sites that users will love the best.
You have a lot of advance notice to prepare for the Google Page Experience Algorithm. Spend the next few months working on optimizing your web pages by creating a fantastic user experience and getting your website's Core Web Vitals within the recommended metrics.
If you'd like expert SEO advice to help you optimize your site for current and future Google algorithms, GBC Digital Marketing in Houston can help! Our agency has over 15 years in the Digital Marketing industry and has helped well over a thousand website owners gain prominence in the search engines. Contact us today!