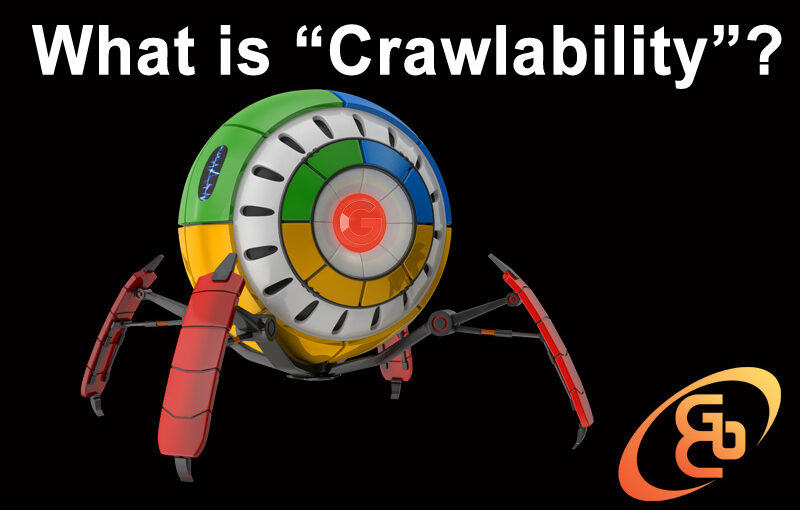 What is Crawlability and How it Improves Your Technical SEO?
You've probably become familiar with many SEO factors to improve your website's rankings. But your site's crawlability is a concept you're less likely to understand at this point because it's all part of technical SEO. So, what is crawlability, and what does it have to do with technical SEO?
Our Houston SEO Consultants understand that you want to run a successful website that brings you the right visitors. After all, your business depends on it.
If you want your business or website to rank high in the search engines, a well-executed technical SEO strategy has to be part of the plan.
Basic SEO focuses on improving the user experience. Technical SEO focuses on making things easier for the search engines.
One of the most important elements of technical SEO is your website's crawlability. You could say that your site's crawlability could be the beginning and end of your site's technical SEO. It can make or break it and have profound impacts on your site's SEO rankings.
What is Crawlability as it Relates to the Search Engines?
Search engines have crawlers, or bots, that follow links to discover a website or web pages. Web crawlers are the front lines of the web. The crawlers work 24/7 in search of content. Once a crawler finds a website, it reads the content, downloads the pages to the site, and indexes them.
The crawlers extract any links to find more webpages and index those as well. Once a search engine initially crawls and indexes web pages, it crawls those same pages periodically to see if there have been changes. The search engine updates any changes in its index.
Google ranks your site and its web pages through many algorithm factors. The more important Google determines your website is, the more often a web crawler will visit your site.
What is Technical SEO?
SEO has a technical side, and it's just as important to have a technical SEO game plan in place to achieve a high ranking website.
While basic SEO is easier for the layman to understand, technical SEO is usually a job for your web developer.
Technical SEO is the process of maximizing your website's technical abilities to increase its web page rankings in a search engine. This includes making your website responsive, fast, easy for the search engines to crawl, and easy for the search engines to read and categorize.
How Does Technical SEO Impact Your Website's Crawlability?
If your technical SEO isn't up to par, it can block or prevent a web crawler from discovering your website. It's basically like hanging a "Do Not Enter" sign to Google.
Since your website's visits are likely to discover you through a Google search, poorly executed SEO is self-defeating because you're not likely to be found in search results.
Let's look at what might prevent Google from crawling your site:
If you have an HTTP header status code that says your web page isn't in existence, your website won't be discovered by crawlers. Google's web crawlers look at your page's HTTP header before crawling your site. It can't crawl your site if it appears as though it doesn't exist.
If you have a robots.txt file that blocks the web crawler, Google bots will never make their way to your website or its web pages.
If your web page's robots meta tag prevents Google from indexing the page, Google might crawl the page, but it won't add it to the index.
So what does Google want? Your website's design and features determine how easy it is to navigate your website.
Google bots prefer websites with clear layouts, accessible internal links, and mobile responsive sites that deliver a high-quality user experience across all devices. These features make the search engines happier while making it easier for them to crawl your site.
Even when your website's crawlability is functioning, it can always be improved. The better your site's crawlability, the more Google will understand what your site's about. This improves your website's searchability and helps Google to index your site better.
Ultimately, it means that Google will deliver the right visitors to your websites, ones who are more likely to do business with you.
Contact Our Houston Web Design Experts
Our team of SEO professionals at GBC Digital Marketing has helped well over 1,000 clients, just like you, to develop websites that search engines notice. Our technical SEO expertise is second to none.
GBC's Houston web design experts consistently develop and deliver websites that are easy for Google's web crawlers to explore and navigate. We also leverage the power of your site's internal links to improve it's crawlability.
We pride ourselves on developing lightning-fast and responsive websites that make it easier for web crawlers to scan your web pages.
GBC Digital Marketing is one of Texas's elite web designers. Still, we've worked with clients all over the U.S. We'd love to help you build a robust presence on the internet that will have a high degree of crawlability. Let us help you secure your online footprint. Contact us today!