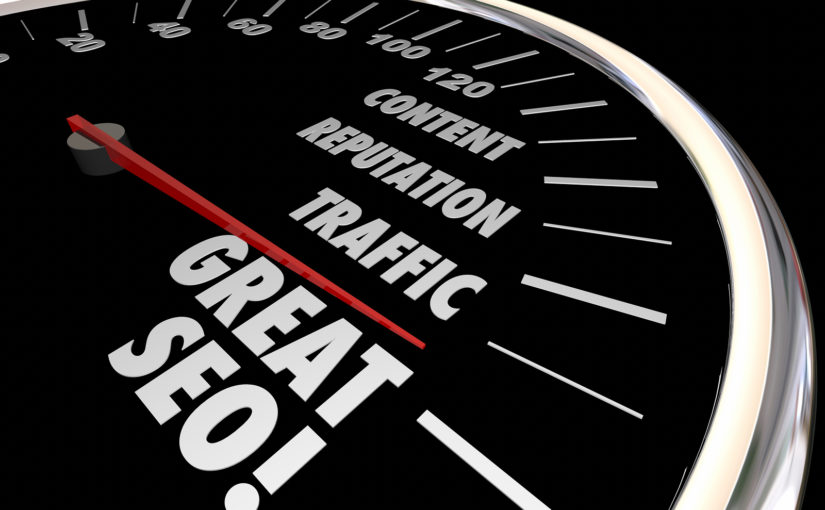 Houston SEO Experts
Houston is a world-class city with a lot going on in just about every way that counts: great food, amazing culture, diversity, vibrant tourism, the country's top medical facilities, and a thriving landscape for education and innovation.
Houston is a great city for young people. It's a great place to do business. Are you a sports fan? Our teams are legendary! We've got high-paying jobs. We've got a low cost of living. You might even say – we've got it all! After all, most of us who live and work here think so.
That's why we know how important local SEO is to the success of your company.
More than 95 percent of people across almost all age demographics search local businesses on their mobile devices. Almost 80 percent of people shop online or research products and local services. Knowing these statistics, you have to ask yourself: is my business being found?
Our SEO team is deeply versed in local SEO. We can give you a much better chance that those people who are searching for businesses just like yours can find you, buy from you, and become valued customers.
Your niche may be competitive. You may think that you have some big shoes to fill if you want to stand toe-to-toe with your biggest competition, but in reality, you need to focus on reaching the local market – Houstonians who already want to buy local and who are looking for a company just like yours.
The truth is, Google searches are owned by major national brands. If you have a limited budget – heck, even if you have a big budget – you can't expect to compete with them. This is why local search is where you should focus your efforts.
Local SEO Houston: Why it Matters
When local Houston people search for your company online, you need to make sure you are showing up in one of the three spaces below the map on the search results page. These positions are called the "map pack" but are also known as the "local pack" or the "three-pack".
Eight out of 10 people in local search traffic will visit a website, a store, or call a business that appears in that first handful of local search results. According to Search Engine Watch, consumers tend to act quickly after they have done a local search. For those searching on their smartphones, the number that will actively visit a store following a local search is about 50 percent. Most are looking for an instant fix, such as searching for a place to eat or accommodation nearby.
For this reason, you need to make sure you are doing everything you can to rank for Houston local search. You want to be on the map, and you want to get the jump on your competitors and local Houston SEO is how you're going to do it.
Improving Website Traffic with Local Search Houston
Is it really possible to boost traffic to your website with local SEO? Absolutely!
However, you need to understand how Google chooses what sites they deliver on search pages. They tend to choose the most "trusted" websites – the most prominent sites offering the most relevant information relative to the search terms or phrases. The accuracy of what they deliver is why they are the preferred search engine. It is also why we use Google's guidelines as the benchmark for SEO best practices.
There are several factors that contribute to your ability to stay on top of Google search results:
Reviews and ratings
What people are saying about your Houston business on the web really matters! From sites like Yelp to TripAdvisor and CityReviews, your local search ranking depends on your business having some action on these sites. Another important aspect of reviews and ratings is that they are not one-sided. A simple response that acknowledges the customer's comment will go far to encouraging repeat business. It also shows potential customers that you are paying attention and that you care what they think.
Citations
A citation is any instance of your business being mentioned on the web. The more your company is mentioned outside of your own website—and this includes online directories—the more likely you are to be found. Online directories are like the yellow pages used to be. People depend on these listings to help them choose companies to give their business to.
Listings also boost your credibility, which is one of the ways Google determines how relevant you are to a search. For instance, just about anybody can have a website, but many consumers will dig a little deeper to be sure you are an actual company and not some fly-by-night organization, in business simply to take your money. These types of citations will include your business name, address, phone number and, generally, a link to your website. Places where you will find such listings include manta.com, yellowpages.com, Google+, community sites, and newspaper websites like the Houston Chronicle.
Since citations increase your chances of a conversion, it's important to be sure your listings contain accurate information about your business. Do check to be sure this information is consistent across all platforms for best results. Most listings are free (unless you opt for an enhanced listing, which may allow you to include things like photographs, testimonials or menus) and they allow you to leverage the hosting site's considerable ranking power.
Links
Links between your site and other authoritative websites in your niche are a key aspect of Google's search criteria. Arguably, this could be the most significant contributor to your site's overall ranking. So, if your business gets a lot of mentions from sites that rank high, your site will rank higher because of it.
Setting up an effective linking strategy may be the most difficult and time-consuming aspects of developing your online reputation. The longer you've been in business, the more links you will have, at least hypothetically. However, you don't have to have been in business for decades to make this work for you. The more you are mentioned by local sources, such as in local online magazines, local BIAs or the Chamber of Commerce, the easier it will be for Google to identify you as a reputable source.
Why you need local SEO
You might be asking yourself: do I really need local SEO?
If you are a business in Houston that is looking to attract a local clientele, then yes! you do! However, if you do business solely online and don't plan on opening your doors to the general public, local SEO may not be for you.
SEO helps you by putting your website in front of people who are searching the web for businesses just like yours – and not just on Google, either. The other search engines, Bing, Yahoo, and all the rest – they use the same types of algorithms to deliver the most relevant results to people who use their service. If your company caters to a specific audience, your website should reflect that, and that's what SEO can do. It simply makes it easier for the search engines to determine what the most relevant sites are so that they can deliver them to the people who are looking for them.
Search engine traffic is highly specified. People type in or say search terms that tell the search engines what they are after, and the search engines serve up a bunch of options for them to click on. If the search engines can't find you, they won't know that you're there. Therefore, you won't appear in search engines. It's that simple. If that's the case, you'll likely lose out on all that business because it will go to the competition.
By improving your search engine ranking, you will gain more brand exposure and will be seen alongside your competitors. This will increase business and improve your bottom line. SEO, and local SEO in particular, can deliver a lot of value in ROI. It also provides you with a solid foundation for your future digital marketing activities, so, any way you look at it, it's a smart investment.
That said, there are some caveats. Google has rules. Algorithms. Some are very specific and strict. They are designed to reduce fraud and protect the consumer from nefarious online business practices. And, they are in a constant state of change.
Case in point: Google's algorithm changes number about 600 every single year. That means there are more than 10 changes in any given week. Any one of those changes has the potential to improve your visibility or tank it, depending on how well your site is optimized for the change.
Most business owners lack the time or the wherewithal to deal with these changes – and that's where we come in. After all, Houston is our home too. We love nothing more than to see our local Houston businesses grow and will do everything in our power to support that growth.
Houston Local SEO: how we can help
We've been serving the local community in Houston with digital services since 2003. We live, eat, and breathe SEO – and, we know Houston. Intimately.
This winning combination gives us the ability to get real results for you – because we know what works.
We work with contractors, dental offices, law firms, medical offices, roofers, restaurants, retailers, other digital marketing firms, software developers, and so much more. Our list of awards and certifications date back more than a decade and we can honestly say that we are among the most trusted authorities in Houston for SEO and a wide range of other web and online marketing services.
If you have not changed your website in some time, it may be hurting your search engine results. Because of the changes to Google algorithms, largely due to social media, mobile, and the way people use the internet today, SEO tactics that were okay 10 years ago could actually be working against you today.
Truly, the only constant when it comes to SEO is that it's in a state of constant change. So, if you want to make sure SEO and local SEO is working for you, you need to partner with a professional who knows what you need to get the results you want.
But don't ask us – our satisfied clients are only too happy to sing our praises, and that's what really counts. The results we were able to give them allowed them to grow their businesses in Houston and beyond and many of them continue to work with us so that we can guide them through all the changes on the horizon.
Start here
Wondering how to get started? Call today to schedule your SEO audit. We will go through your site with a fine-tooth comb and deliver our recommendations in plain English so that you can understand where we're coming from.
We will meet with you at your location or ours to discuss next steps and will work closely with you to develop a plan that suits your needs and your budget and is designed to fulfill your online marketing goals.
It won't cost you anything to get started. We will provide you with a thorough evaluation of your website, what you're doing well and what needs to change. We will work hard to earn your business because we know this is your passion too.
Call today to get started and see how easy it is for your business to get found with local SEO.