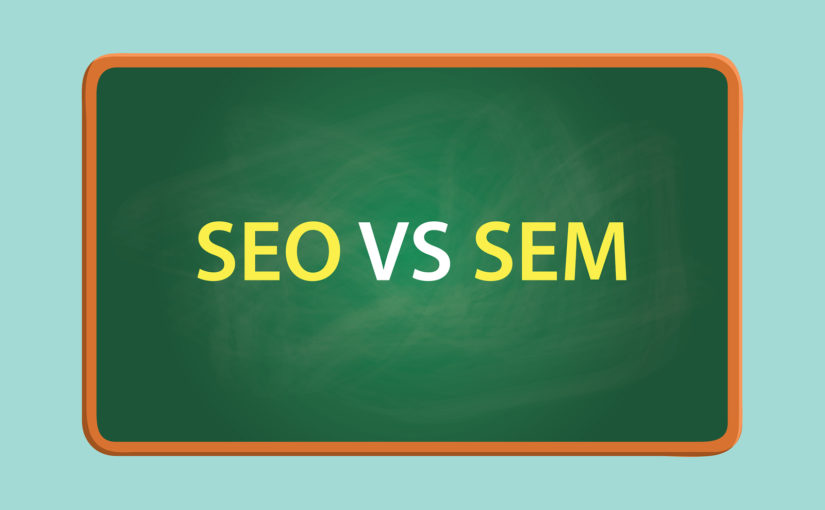 With so many acronyms floating around in the digital world, your head might be spinning in an effort to get a grip on all of it. What do they mean? Are they important? Do I even need to know? These are all good questions and, depending on what you do and how you do it, they may well be!
So, let's look at three of the more common acronyms you'll come across and talk about how they might apply to you.
What is SEO?
SEO is an acronym for search engine optimization. In a nutshell, SEO is a list of strategies we use to help search engines find your website more easily. This is important because when a web user types in a search phrase or keyword that is relevant to your niche, you want them to see your website. The more visible your business is in search engines, the more organic (unpaid) traffic you will direct to your site via the search engines.
What is SEM?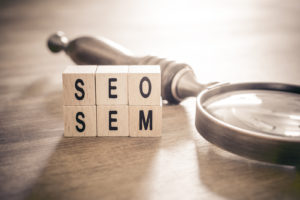 SEM stands for search engine marketing. Essentially, it is the method by which you gain traffic through paid digital advertising on the web.           SEM is also known as "paid search", but it encompasses several digital advertising activities, such as paid search ads and pay-per-click/pay-per-call (PPC). One of the most visible SEM engines is Googles AdWords, but there are others – Bing Ads and Yahoo Search Ads among them.
What is PPC?
PPC stands for pay-per-click—or in some instances, pay-per-call, when the action taken is connecting to the advertiser with a phone call. Also known as CPC (cost-per-click), it is a method by which the advertiser pays for the results of its digital advertising. You are only charged if the user actually clicks on the ad.
PPC ads are served based on bids that you determine, choosing the keywords you want to rank for when you set up the ad. This means that you can't simply pay more for the a

d and have it served more times than your competitor. You place your bid and the Google (or another search engine) determines your ad's relevance and validity to the search query.
The similarities and differences between SEO, SEM, and PPC
What's similar about SEO, SEM, and PPC is that they are all great ways to drive traffic to your website and build your brand. They are all online marketing techniques so, in that sense, they fall under the same umbrella.
Perhaps the biggest difference is that SEO is unpaid advertising; SEM encompasses SEO, but it largely refers to paid marketing efforts. PPC is simply a type of paid advertising technique.
They all work very well together, however, SEO is the foundation that connects them all. Without good SEO, your paid efforts will not deliver the results you need to make them viable and deliver a decent ROI.
How is your website performing?
If your online presence is not living up to your expectations, there is a lot you can do to improve it through SEO, SEM, and PPC. We are an award-winning Houston SEO agency and we would love to show you what we can do. Give us a call today to schedule a free SEO evaluation.