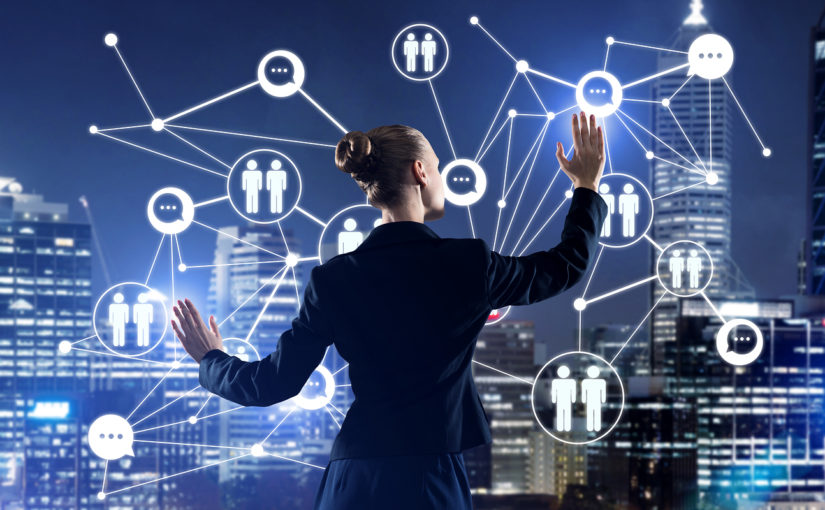 The most sought-after digital marketing currency is the sometimes elusive –inbound link, a.k.a., backlink. You have created insightful content for your website, and now you have to hope, pray and beg to get it recognized by a reputable source. You want a site to link to your article or page from their site content. This shows Google that what you're putting out on the net is relevant and will send a surge of traffic your way.
Three Types of Content Links
An inbound link is not to be confused with an outbound link where you include a link in your content to a site that you deem reputable (you're essentially giving that site a backlink). And while we're on the subject of a link –an internal link is one where you hyperlink from one webpage on your site to another webpage on the same site (e.g., referencing a past article that is relevant to the subject matter of the current article).
The Bad Old Black Hat SEO Days
In the past, people would go to extreme black hat SEO lengths to procure multitudes of backlinks to rank higher on SERPs. Google put a stop to that by emphasizing generating high-quality links for your site instead of ones derived from spammy link building farms. For those who think they can take a spam shortcut, they will be slapped with a Google penalty. The more quality backlinks to your site, the more Google will "see" you as a trusted, authority site and push you higher up the SERP ranking. This obviously means more traffic and hopefully more conversions.
How Google Scores Your Backlinks
It is a difficult process to get a quality backlink from a trusted source, which is why you need to make it a cornerstone of your SEO strategy. As you go about securing backlinks for your webpage content you need to be aware of how Google rates a backlink and by inference the site itself. Not all inbound links are the same, and Google does not rank them equally. So what denotes a perfect inbound link for the Google algorithm?
An authoritative source domain. If Forbes, Mashable or The Huffington Post link to your content, you've hit the backlink jackpot. These are a few of the royalty of online publications, and if they give you the nod, Google will immediately register this super high-quality inbound link and reward you. Obviously, these are going to be hard to get, but it doesn't mean you shouldn't try to get their attention. If you get a backlink from a site that has just started and has little content and few readers, it would be deemed a low-authority site by Google, and these would not help your cause as a trustworthy, authority site.
The backlinks must be relevant to your subject matter. You don't want to get a backlink to your article on gardening from a site about car insurance. If readers are confused by the association, Google will too. If the link doesn't seem to make sense thematically or in its subject matter, it will be seen as irrelevant by Google and a low-authority link.
Contextual relevance in a sentence, paragraph, and body of text. The context of your link is also factored into the Google evaluation. How does the link relate to the content immediately surrounding it? Google first looks at the sentence where the link is housed, followed by the paragraph around it and then the overall article.
Natural, journalistic anchor text. In the past, people would use anchor text (clickable text) that was keyword optimized but could often be read as spammy and get a Google red flag. These days Google recognizes anchor text that is natural, not keyword-rich.
Strong content on the destination page. The content of the page to which the link points should add value to the readers and Google will deem it as a relevant, high-quality backlink for that site.
Everybody must love you. If you are only getting backlink attention from one high-quality domain, Google only registers that as one link. You need to aim to have backlinks from multiple publishers. You need to court domain diversity in your backlink strategy.
If you don't want certain links to be crawled by Google, you can use the Nofollow tag if you don't want that link to pass authority to other pages.
When the Google algorithm crawlers move through your site, they will ultimately assign a link score to your site based on the number of quality backlinks based on the above factors.
Our team of SEO inbound link aficionados is standing by to talk about how to generate relevant, quality inbound links for your website. Please give us a call so we can help you to raise your Google link score.