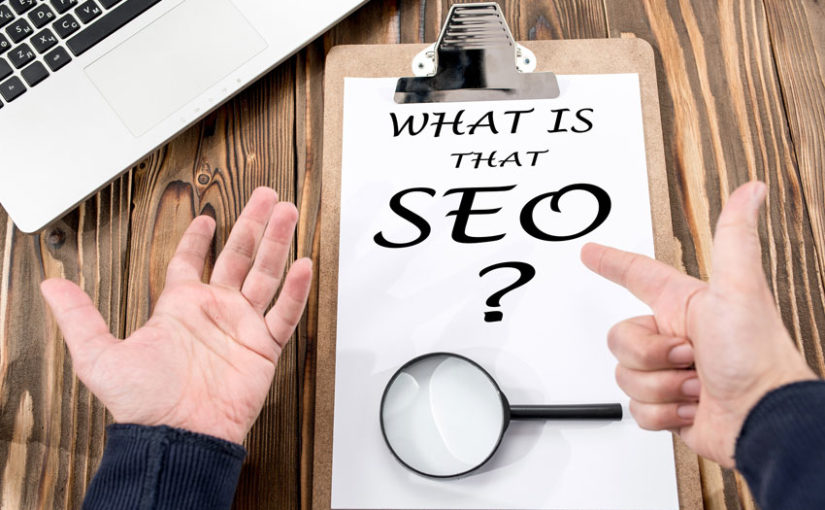 If you are doing business in Houston or anywhere in the world, you need a website that performs. Search engine optimization (SEO) can supercharge your online sales and a great SEO consultant can get you there. I know that you have a lot of choices in SEO services, and it's always a good idea to explore your options before you decide.
Ultimately, you want to be sure that you are choosing the best Houston SEO consultant for you. By all means – shop around! Making that decision is not something to be taken lightly. You should be able to get all your questions answered to your satisfaction, as you need to feel good about the process and understand why it's important.
I am always open to having a conversation – in fact, it will help me to better understand who you are and what you do so I can determine how to get the best SEO results for your company. The consultation is always free and there is no obligation if you decide not to continue.
How I approach Houston SEO
SEO is a many-faceted undertaking and each element factors into the bigger picture. So, let's look at some of the different types of SEO and how they contribute to your website's performance.
TECHNICAL SEO
Technical SEO can be broadly defined as anything that isn't the content on your website. It is a method that focuses on how easily search engine crawlers can index your site's content. Technical SEO provides a foundation on which to build your search engine ranking. If the technical SEO is not sound, your other SEO efforts will not be nearly as effective.
Much like a new home, it's always better to put extra effort into the foundations before you start building on top of it. Problems that are built into the site from the start may have search engine consequences that will be more difficult to fix later.
CONTENT
SEO is about how popular you are, and you're not going to gain any popularity points without great content. Your site's content—that is, your blogs, articles, and the text and images on each page—is an important element in building loyalty with your audience. Content engages your audience and can position you as an authority in your niche. It gives your brand a voice and broadens your reach when other sites or bloggers link back to it or share it on social media.
Fleshing out your site with relevant content that is itself SEO optimized (with keywords and key phrases) will make your site more visible and searchable. Last, but not least – relevant, quality content is one of Google's top three factors for ranking. So, if you've been told that blogging isn't all that important, you may have to revise that thought.
SOCIAL MEDIA
Your social media properties send "social signals" to Google and other search engines. Simply put, this means that your posts, comments, shares, mentions, retweets, and so on contribute to the measurement of your site's popularity. Creating content for your social media accounts is just as important as what you post on your site. Making it easy to read, visually appealing, and highly shareable is the ultimate goal.
RELATIONSHIP BUILDING
Much like a traditional PR campaign, your SEO benefits greatly from the relationships you establish with influencers, thought leaders, and others who have a voice in your niche. Even if they are your biggest competition, it always pays to build bridges to them rather than breaking them down. Having a good rapport with these influencers will position you as a forward-thinker, helping you build a narrative around your brand.
SO, JUST WHAT IS SEO?
Search engine optimization and all the various methods employed in its effort is collectively known as SEO. It's the way in which we "trick out" a website so that search engines like Google can pick it up from people's search words or phrases. The goal is to get you on the first page of the search – and this is important because most people simply don't look beyond page one. If you're not there, you're nowhere, and it's a constant process of adjusting, tweaking, and staying on top of your website's performance to ensure that you stay on page one.
For instance, let's say your café sells the best coffee in Houston. You want people who are looking for great coffee to find you, but it's a competitive niche for sure. There are hundreds of other places people in Houston could go for great coffee – but, if your site is well-designed and SEO optimized using today's best practices, it would ensure that when people searched for "best coffee Houston" or "great coffee in Houston" that your site would appear at the top of their search.
Now, ranking at the top of page one for such a competitive niche is not as simple as just adding keywords and it might not happen right away. Using advanced on-page and off-page SEO techniques and leveraging your analytics, we build your presence until it reaches the top. Once you are there, you might have to put up a velvet rope outside to keep your traffic to a civilized level.
WHY IS SEO SO IMPORTANT?
If your business depends on the web to attract new customers, if you want to grow your client base, if you want to compete with others in your industry, you need to pay attention to SEO.
These days, it's more important than ever to be visible on the web. If you don't have a presence in the search engines, it's unlikely that new people will find you at all. To that end, keeping your web properties—including your social media accounts—current and updated is important too. Statistically, approximately 66,000 Google searches are conducted per second! That's a significant metric to consider. When you are building your business in Houston, you will get an edge on the competition and ensure that the searches that are most relevant to what you offer will find you.
Your SEO rankings, however, are only part of the story. My SEO strategy for Houston businesses incorporates local factors and consumer behaviors to encourage the most qualified traffic. Ultimately, even if you're ranking on page one, if you're not reaching your local audience first, you are probably missing out on valuable business.
We do this through targeted research: what are your customers searching for, why are they searching for it, when they are searching, what type of device they are conducting the search on, and where your ideal buyer is in his or her buying journey.
Having a thorough understanding of these details will help us craft an organic SEO strategy that attracts quality leads, prospective buyers that are more likely to engage with your content and convert.
HOW DOES SEO WORK?
There are so many factors that go into determining website ranking. Google's best practices are in a constant state of flux, too, making it even more important to stay on top of your efforts. Some of the areas of most importance include:
SEO Keywords
Use of keywords and key phrases, naturally woven into your website's content, is essential to any SEO strategy. It is important to research these keywords and phrases in order to determine which are the most advantageous for you.
For instance, people who are searching for deals on televisions in Houston might search for "television sale Houston" or "cheap TV sets Houston". If you can include these phrases in your site content you are more likely to rank higher.
However, it is important to note that there is a limit to how many times keywords should be used on a page. Using them too much, repeatedly, or creating sentences with these phrases that just don't make sense is known as "keyword stuffing". It makes the content difficult to read and the search engines don't like it, either. Stuffing puts you at risk of being penalized in search engine rankings.
The best-practices method for keyword insertion is to weave these words and phrases carefully and naturally into your content at a density of 1 to 3 percent keywords (max) to the rest of your content. You can also include secondary keywords in a lower ratio.
Website SEO Optimization
How your website is structured counts a lot towards your SEO ranking. There are two basic types of website SEO: on-page and off-page. On-page SEO includes your sitemap, the structure of your site, your page meta descriptions and tags, images, keywords, text content, URLs, and so on. Each element should be optimized on its own merits to ensure maximum performance. The goal of on-page is to ensure that your site is easy to navigate and that it provides a good overall user experience. Off-page SEO is anything that happens away from your site that leads users back to it. This includes your social profiles, links from other sites, mentions on social media, and so on.
Backlinks
Backlinks build authority for your site. When you are building your brand it's always important to connect with others who share your values or who are seen as influencers in your industry. Google ranks for reputation and trustworthiness, and these can be accomplished through backlinks. Simply put, backlinks are links from other sites that lead back to yours. It's important that your backlinks are not coming from just any site, either. The more reputable the site is, the better it will influence your SEO. Conversely, too many backlinks from disreputable sources can hurt your SEO. Quality links to content—relevant, quality content—is really the key. To build a solid backlink strategy, we will reach out directly to others that rank high in your niche as well as web-based communities to promote your brand. This helps to build your brand's authority organically and will really pay off over time.
YOUR WEBSITE IS YOUR MOST VALUABLE ASSET
A solid SEO strategy can position your website as one of your most valuable business assets. If you are ready to get started, we are ready to get down to work. Graphics by Cindy has been helping companies large and small to optimize their websites, increase web traffic, and convert more site visitors into paying customers and brand evangelists.
Depending on your specific goals and needs, we offer several SEO optimization packages to suit just about any budget. From new web design and development to SEO optimization and content marketing, your brand will connect with your audience in ways you may have never imagined.
And while we CANNOT Guarantee any specific results, we will use the same techniques for you as we have used for ourselves and many of our clients with great success!
Call to schedule your free consultation or get started with one of our plans today.