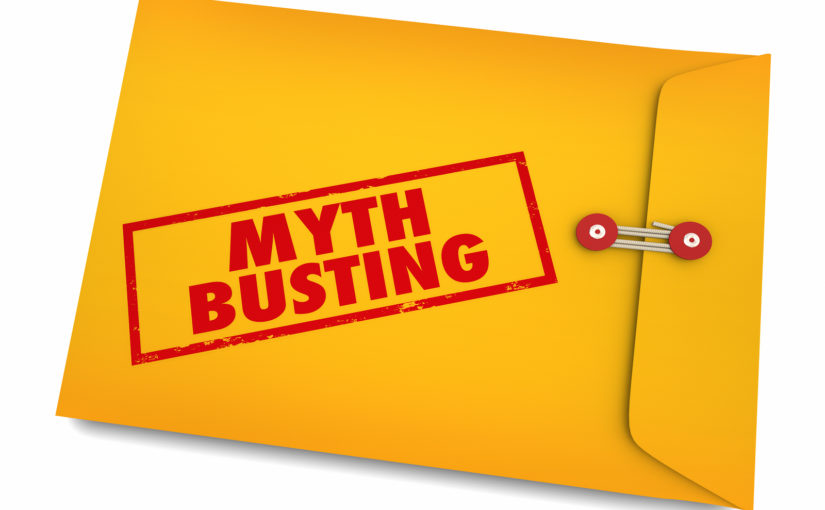 Top SEO myths exposed
SEO is fraught with misconceptions as to what it can and cannot do. Is it the magic potion that can take your website to the top of the SERPs? Possibly. Can it be accomplished with just a few "simple" tweaks? Not so fast.
Like most things that bring quantifiable results, SEO takes some effort to accomplish. Plus, it's never really "done" because you need to be keeping an eye on search engine algorithm changes and adjust your approach to maintain progress. You need a solid strategy and you need to stay the course.
Of course, this doesn't mean that people won't still be looking for that quick fix and it certainly doesn't mean that they won't abandon their efforts if it doesn't bring them instant results. So, let's break down some of those barriers and clear up the mystery, once and for all:
SEO Myth #1: Google is the enemy
Google applies algorithms that are going to tank all your efforts so why bother?
The truth is that Google just hates when people try to boost their rankings artificially. Meaning, keyword stuffing, irrelevant content, fraudulent or harmful sites. The algorithms are simply there to improve the user experience – meaning that Google has ways of determining what the most relevant sites are to deliver in search results. Good SEO can help. Bad SEO or no SEO won't do you any favors.
SEO Myth #2: SEO is "one and done"
You invested in SEO, it didn't work, you're never going to go there again.
SEO is part of a long game. It takes time to build a strong presence and you have to stay the course, watch your analytics, and keep tweaking. The worst thing you can do is to let it all slide. Things you should be monitoring in analytics: click-through rate (CTR), bounce rate, number of new visitors, session duration, pages visited. Performing regular SEO audits is always a good idea too as you will be able to correct issues before they become a problem.
SEO Myth #3: Keywords are useless
Even Google says that keywords don't matter much anymore, so why bother?
The truth is that Google never actually said that in so many words. What they actually said is that they are looking less at individual words than they are on the phrases that contain them. This is largely due to the rise of voice search and an effort to deliver more relevant results. So, what you really need to focus on is the context of the keywords within key phrases and create your content around that.
SEO Myth #4: Social has no value to SEO
Social media is a waste of my time. Why bother when it can't possibly help?
Social signals in and of themselves are not used in ranking algorithms, but your social media pages are indexed so they do appear in the search engines. The more activity on those pages, the more likely they are to appear in searches – meaning that they can truly, positively affect your visibility so it's well worth your time to engage your audience and keep those pages active!
These are just a few of the many SEO myths we hear all the time. If your website isn't working for you the way you think it should and you are ready to do something about it, reach out today. We are Houston SEO experts and we'd love to dispel the myths and get you back on track.