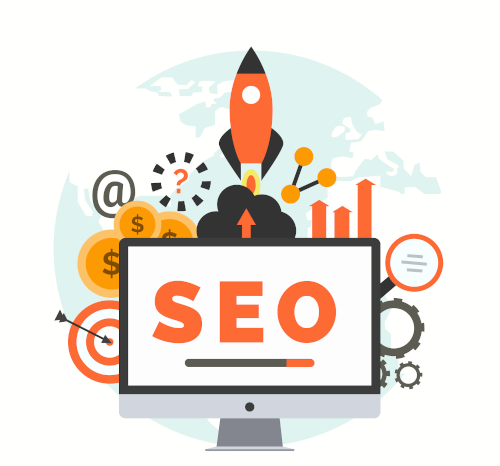 SEO After May 2020 Google Update – Best Practices
The latest Google algorithm update on May 4, 2020 had significant implications for many industries that rely on SEO to maintain their SERP rankings. You may have found that the force was not with you on this year's Star Wars Day. You probably wondered if you covered all the bases in terms of best SEO practices.
Like it does with many of its algorithm updates, Google announced the new changes on Twitter. And the buzz amongst website owners and industry experts is all over the place.
The truth is that this latest update resulted in more volatility for many website rankings. If the newest update negatively impacted your Google rankings, you're not alone.
There are a few things you should know about the May 2020 Google algorithm update. Knowledge is power and helps us to understand better where to go from here. From what many SEO expert say, it may be just a matter of going back to the basics to increase your prominence in the search engines.
What Impacts Did the Google May 2020 Algorithm Update Have?
If the latest Google algorithm shook up your website's rankings a little, it's probably because it was one of Google's core updates. Even if you lucked out and saw your website's rankings climb a bit, it's still good to understand why.
The truth is that most websites experienced quite a bit of volatility in their search engine results pages (SERP) from May 4 to May 7. The volatility was tracked and measured by the SEMRush sensor, a tool many SEO consultants rely on to see how algorithm changes impact SEO scores. Volatility scores finally started coming down after May 7 and have mostly hovered in the normal range since then.
Moz's Mozcast tool painted a similar picture, highlighting peak-high turbulence on May 5.
While some website owners scored huge wins, the impacts from Google's update seems to have lit a fire under many marketers to evaluate their SEO best practices.
Some Industries Took More Hits Than Others
Certain types of businesses were affected more by Google's May update. It's also worth noting that local SEO was affected by the changes, although you may have noticed that beginning to happen before the update.
SEMrush highlights which industries scored and which ones fell flat on its blog page. It's no surprise that industries that were already being impacted by the pandemic's economic shutdown were the most impacted.
For instance, with air and land travel at a screeching halt, the travel industry took a tumble on SEMrush's list. With many lenders tightening their belts, real estate also didn't fare well.
But arts and entertainment lost the most ground from the update. Meanwhile, with everyone at home needing to know everything that was going on, news scored a huge win.
The confusing part of these algorithm and SERP changes is that four of the top five winners were also some of the top losers. How can that be?
Turns Out, Content is Still KING!
Many SEO top guns noted that the latest Google update proved that having lots of fresh, relevant, and engaging content is the key to higher SERP rankings. SEO guru Neil Patel points out that his website tracks hundreds of sites that consistently update old content every day.
Of the 641 sites he analyzes, only 38 of them saw their traffic fall by 10% or more. And it was because they are continually reviving stale content and making it better.
Patel says there are certain things he and his team do every day to ensure that his content keeps him at the top of the search engines. Some things they do are delete outdated pages, redirect to more a more updated URL, or add new content or updated content.
When reworking the content, he and his team make sure the information they add is useful for his audience. This might mean adding tutorials or videos to engage his audience better. Patel also makes sure that his site stays free of dead links.
He also says to see what your competition is doing that you aren't. What do the pages that are ranking ahead of you have to offer? Figure it out and work some of that into your own content.
Also, remember the E-A-T factor.
If you've kept up with other Google updates, then you know that Google places a high emphasis on the E-A-T factor — expertise, authoritativeness, and trustworthiness. The search engine has said numerous times that the pages that rank the highest have these elements woven into their content.
High-quality content should be the foundation of your focus in terms of improving your SEO best practices. Google points out that while the search engine is constantly making tiny changes to its algorithms, it's usually when there are core updates that you're likely to notice significant shifts in your rankings. And it's a reminder that it's time to reevaluate your content.
In one of its webmaster's blogs, Google highlighted a few questions you can pose to help you assess your content:
Is your content engaging and original?
Are you offering your visitors useful information?
Does your headline make it easy for the search engines and your readers to know your article is about?
Does your content fulfill the purpose of the headline and anticipate your reader's questions?
Will your readers feel as though you're trustworthy or lend an authoritative voice on the subject?
Is the content well-written and grammatically correct?
Will mobile readers have a user-friendly experience when reading your content on their device?
When compared to your competition, are you offering something of value?
Above all, Google wants your target audience to have a positive and engaging user experience. When you deliver high-quality content over and over again, Google notices. And, you're less likely to have significant drops in rankings when it undergoes core algorithm updates.
We Can't Overlook How COVID-19 is Changing Search
The world is in a different place than it was before February 2020. Our priorities are different, our focus is different, and everyone is typing different things in the search boxes. There's no doubt this has contributed in small ways towards the SERP changes.
With that in mind, it may be a good idea to implement COVID-19-related topics in your content. Timely and relevant focuses are always important in content strategies, but it's even more crucial than ever.
Nearly any industry can find creative ways to incorporate pandemic-related content or other timely topics. It's more than possible to craft time-relevant, yet evergreen content for your readers. And, the search engines will gravitate towards it, likely improving your rankings.
A Recap of SEO Best Practices to Thrive After Algorithm Updates
Your web pages should offer valuable advice that moves your audience to action. High-quality images and videos are also important as target audiences seek more ways of engaging them.
Optimization will never go out of style either. Your pages should load quickly and be optimized for mobile use. And while the right keywords will help you get discovered by the search engines more easily, remember not to overuse them. There are many great keyword research tools that can help you identify the best keywords to use. Ahref's Keywords Explorer and Google Trends come to mind.
It also helps to see what your competitors are doing, especially those who are performing better than your website in the search engines. You don't want to copy what they're doing — you want to do it better.
You also want to leverage the power of local SEO, particularly when the bulk of your business is local. For instance, if your business and target customers are located in Houston, it's important to market your business from a Houston SEO standpoint.
Above all, an amazing user experience is what will keep your target audience coming back to you. The search engines will reward you for it and prioritize your website.
Even if you do everything right, it's not a magic bullet for rising to the top of the SERPs.  However, practicing these core standards and tracking the latest Google algorithm updates should help you get more traffic to your site. That should translate into conversions. Winning at SEO after Google's May algorithm update is not only possible. It's quite doable!
If you need a little help getting there, sometimes it pays to consult an SEO expert that can help you get results. GBC Digital Marketing in Houston is here for you, before and during algorithm updates, during COVID-19, and through all of your SEO challenges. Send us a note, and we'll talk about how you can win at SEO in 2020 and beyond.