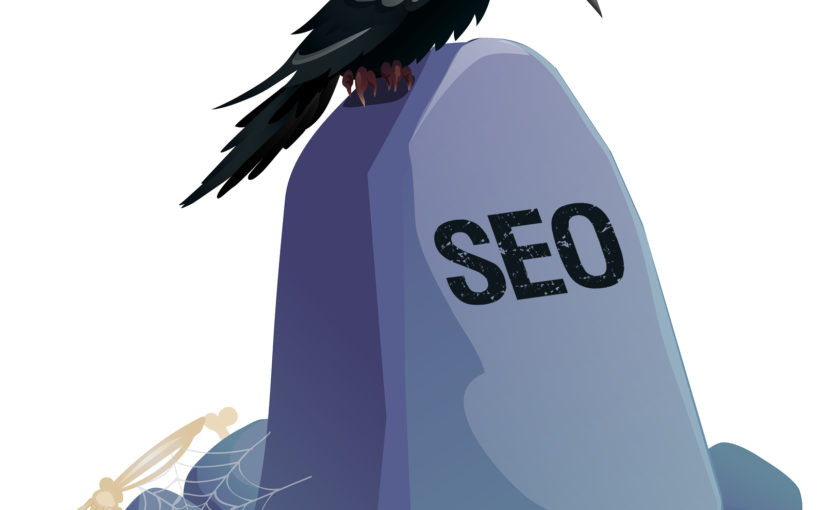 SEO: Does it Still Matter?
With the rapid changes that take place in the digital world every single day, many business owners are confused about what they should focus on to get the best performance from their website. As most headlines report, content has become a major force for driving traffic, but if that's the case, then what is the future of SEO? Does it still matter? Or is it dead in the water?
A little SEO history lesson
In the early days of the internet, SEO was markedly simpler than it is today. People who had websites for their businesses found out that they could trick the search engines into boosting their rank simply by stuffing their pages with keywords. The search engines, at the time, would target those keywords in an effort to deliver what the searcher was looking for.
These days much has changed in that realm. The same type of efforts can actually tank your results – the polar opposite of how it used to be. This is due to the thousands of crafty online marketers who chose to "game" the system by stuffing their pages with keywords that were often irrelevant to the searcher. Something had to give.
Algorithms are the new normal
Fast-forward to today, Google has progressively and proactively waged a silent war in order to make sure users are finding the kind of high-quality content they are looking for. New algorithms have been developed that can accurately measure how readable and relevant a page is to the search terms. Other aspects of algorithmic searches include types of content, formatting, backlinks, social media signals, and the list goes on.
Artificial intelligence (AI)
Today's AI and machine learning engines offer a major SEO advantage to companies who can afford to leverage its technology. what this means is that if you are a small company competing with major corporations with deep pockets, it will be more difficult to get to the top of the SERPS.
Information blocking is prevalent
Google's information blocking tactics works by removing certain keywords from appearing in a search. In terms of analytics, this means that it's getting harder to determine where organic traffic is coming from. To illustrate the significant changes, even five years ago your analytics may have reported "not provided" keywords at about 20 percent or less. Today, that number is up around 98 percent, making it even more difficult to figure out what keywords should be targeted.
Tips for effective SEO
While you may think that you're up against a brick wall in keeping up with all of Google's changes, the situation is far from hopeless. Employing SEO best practices will still help you boost your web traffic, but if SEO represents your entire strategy, you might want to rethink what you are doing.
In conclusion, SEO still matters, though what it actually does has changed. Continuous and regular SEO audits are always recommended. You should also be making a concerted effort to improve the quality, relevance, and diversity of the content you post. Engagement is also a credible factor and is something you can accomplish through social media.
If you would like to learn more about what you could do to improve your website ranking, reach out today.