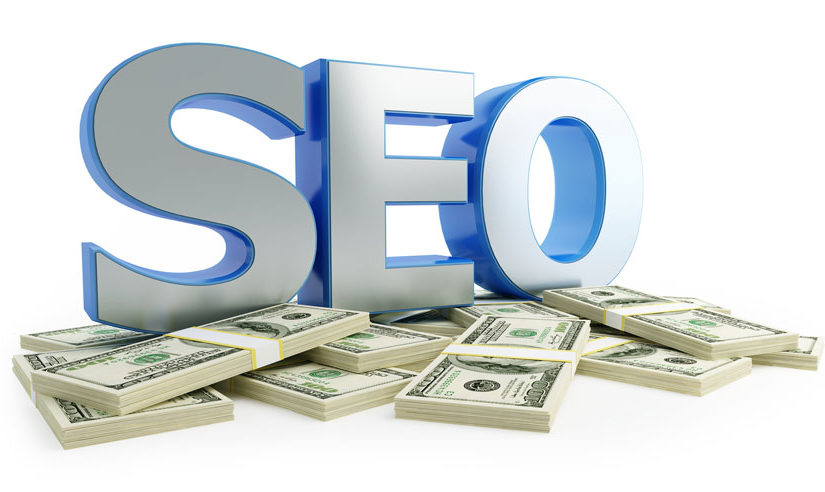 How Much Does SEO Cost in 2018?
$9.99. Only joking!
Search Engine Optimization (SEO) is one of the hardest measurements to pin down as it can be the total of many marketing activities working in tandem for the top spots on Google SERPs. You first have to define your playing area. If you are most focused on ranking on local organic searches, you will probably find that your SEO costs are a lot less than trying to rank nationally with a keyword that comes with a hefty price tag. The size of the area you are targeting is going to impact your ultimate SEO costs.
Location, Rank, and Speed
When projecting your SEO costs, you have to take into account where your business is located, what ranking you are looking for and the timeframe to reach your goals (faster = costlier).
The size of the business will obviously also dictate the ultimate SEO spend. If a company only brings in $50 per new customer, they are going to spend a lot less for SEO than the company that yields thousands of dollars from one customer. The size of the marketplace regulates the SEO expenditure. There has to be a significant return on investment (ROI) for companies to engage in SEO practices. SEO is also not a once off payment. It is an ongoing process that requires constant maintenance to stay ranking high. The competition is always at your heels, and you have to stay ahead.
The High Cost of Going Cheap
Of course, there are hundreds of SEO 'experts' out there offering cheap solutions that end up coming at a high price when you discover they have been using black hat SEO practices like keyword stuffing and link farms. You do not want to get penalized by Google for these practices and find yourself in the SERP's doldrums forever.
Don't Hand Over the Reigns of Your Company's Reputation to Just Anybody!
There are companies that offer SEO for $99 per month. What can they possibly be doing for such a small fee? It really is too good to be true. You want to invest in a reputable company with a history of effective SEO strategies. Be wary of placing your company's reputation and website's well being in the hands of an unethical SEO company. You must research the company before you give them access to your company website.
What Are We Spending on SEO in the US?
In a Moz survey on SEO providers, it revealed a broad range of monthly pricing. The results for ongoing SEO contracts showed that 85% of the respondents are spending less than $5,000 per month with 40% spending less than $1,000 (the latter denoting small businesses and startups). The 10% that pay less than $500 is most likely local businesses.
How Much Should You Spend a Month on SEO?
What are you selling? How big are your business and budget? How many significant competitors are active in your space? All of these factors will play a huge role in determining how much to outlay. If you have an e-commerce site on Shopify with an extensive inventory of fashionable clothing items which competes on a national level with giant competitors, your spend is going to be a lot greater than the local barbershop.
Before you employ an outside SEO expert or company, ensure that they provide you with their analysis of your company's SEO needs and a detailed breakdown of how they have calculated the services they will be offering every month.
If you are looking for an SEO company that can articulate what your business needs to rank high on SERP's, give us a call so we can assist you. 281-650-9543
Our SEO expertise is evident in our numerous case studies that show how we continue to keep our clients ranked high (including our own website).