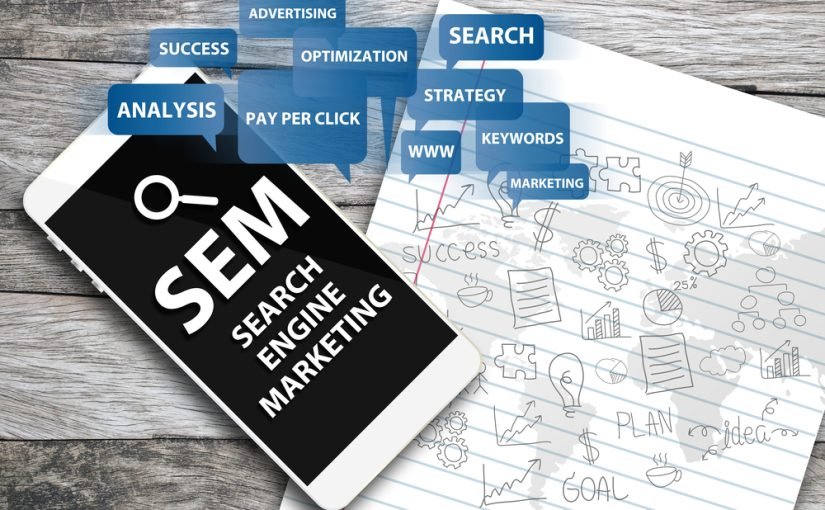 Unlock Your Business Potential with a Local SEO Agency in Houston
Picture this: You're a local BBQ joint in Houston — arguably the city with the best form of slow-cooked meat. But lately, despite your succulent ribs and mouthwatering steaks, seats remain vacant and the cash register silent. If only there was a way to make your business visible to everyone craving for some home-style BBQ! This is where Local SEO comes into play.
In the rush hour of digital traffic, Local SEO is your business's personal traffic cop, directing potential customers right to your doorstep. Unlock untapped revenue streams and blast past competition by harnessing the power of a Local SEO Agency right here in Houston. Don't stay as hidden treasure any longer; let's help you be the talk of the town!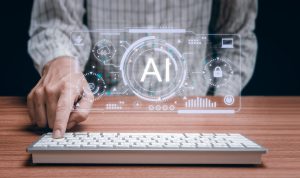 The Distinctive Edge of a Houston-Based SEO Agency
As a business owner in Houston, your primary goal is to generate more revenue and increase brand visibility. To achieve these goals in today's digital age, you need an experienced local SEO agency that understands the intricacies of the market dynamics in Houston and implements tailored strategies that meet your business needs. This is where a Houston-based local SEO agency comes into play.
One of the distinctive edges of working with a Houston-based SEO agency is their knowledge of the local market. Every city has unique market dynamics, demographics, and consumer behavior patterns which affect how businesses operate. By partnering with a local SEO agency, you will tap into their vast knowledge base and experience within the local market to craft effective strategies that deliver results.
At GBC Digital Marketing, we have extensive experience working with businesses in various industries across Houston. We have gained deep insights into consumer behavior patterns and understand what local searchers are looking for when searching for products or services online. For example, we know that Houstonians prefer shopping at businesses located within their neighborhood or vicinity rather than traveling long distances. This insight informs our keyword research and content creation, ensuring that your website appears on top when potential customers perform relevant searches.
Another advantage of partnering with a local SEO agency is their ability to leverage local media outlets to promote your brand. Newspapers, TV stations, and radio stations play a vital role in shaping public opinion within the community. A reputable Houston-based local SEO agency has built relationships with media outlets over time and can leverage them to promote your business through PR campaigns, news stories, or guest posts.
For instance, our team at GBC Digital Marketing knows how to reach out to media outlets within the Houston area and pitch stories about your business's offerings or success stories to build interest in your brand among the local audience. This not only raises awareness but also establishes your credibility and positions you as an expert in your field of operation.
Understanding Local Market Dynamics
As a business owner in Houston, understanding the local market dynamics is critical if you want to reach potential customers effectively and achieve your business objectives. Even though businesses have similar goals, the methods used to achieve these goals vary depending on the market's unique features. Therefore, it is essential to work with an SEO agency that has experience navigating the ins and outs of the Houston market.
One key consideration when crafting a local SEO strategy for any city is the demographics of its inhabitants. Houston's population consists of varying ethnicities and cultures, which influence people's shopping preferences and decision-making processes when searching for products or services online. By understanding these dynamics, local SEO agencies like GBC Digital Marketing can tailor their strategies to meet specific needs.
For example, if you are catering to a predominantly Hispanic audience within Houston's inner-city areas, your content should be crafted with the cultural preference and dialects of this demographic in mind. This allows for personalized messaging that resonates well with potential customers while ensuring that they are comfortable engaging with your website.
Furthermore, search engine algorithms take into account user intent when ranking websites on their search pages. Therefore, understanding what drives people within different geographical areas is essential to crafting a strong strategy successfully.
Operating in Houston is typically compared to other big cities like Los Angeles or New York City because each jurisdiction requires distinct approaches for success. To win in Houston, businesses must understand its complex landscape as one would navigate through a maze. At GBC Digital Marketing we pride ourselves on our ability to navigate through the complexities of this intricate maze while allowing our clients to focus on core areas of their businesses.
Tailored Strategies for Houston Businesses
A successful local SEO strategy requires an in-depth understanding of the local market dynamics. Houston, being the fourth-most populous city in the United States, is a unique and diverse market with its own set of challenges and opportunities. A great local SEO agency will work with businesses in Houston to identify their specific needs and tailor solutions that meet those needs.
For instance, a local SEO agency working with restaurants in Houston would focus on improving their online presence with strategies such as Google My Business optimization and local listings management, creating engaging content around cuisines, relevant events and special dishes. In contrast, an SEO strategy targeting law firms should concentrate on building trust with potential clients by highlighting their experience, expertise and specialization on the website and third-party listings. A reputable local SEO agency understands this difference and will craft a unique strategy based on each client's individual business goals.
Another important aspect of tailored strategies involves continuous monitoring and adjustment of these strategies based on results. An effective Houston-based local SEO agency works closely with its clients to understand their business objectives, analyze data and trends, and quickly adjust strategies based on changing market dynamics.
For instance, one of our clients was a healthcare business in one of Houston's suburban areas. They wanted to target people within a five-mile radius who needed medical care between 8 am – 5 pm weekdays. We created a custom-tailored strategy that helped them achieve top-ranking positions within Google's Local Pack search results through regular content updates to their website specific to their area of healthcare practice along with citation building in local directories such as Yelp or HealthGrades.com.
To achieve these goals described above, they need not look beyond their local search marketing experts who understand the ins-and-outs of the market: GBC Digital Marketing.
Core Services: From Consultation to Execution
A successful SEO campaign consists of several core services that form the foundation of a thriving online presence. GBC Digital Marketing aims to provide all these core services under one roof starting with consultation, then optimization and finally execution.
Consultation: At the start of each project, our team of experts schedules an in-depth consultation session with the client. During this session, we gain a better understanding of their business objectives, analyze their competition, and determine a unique strategy based on market trends and data analysis.
Optimization: Once we've crafted a custom-tailored SEO strategy for your business, ensuring that your website is optimized is necessary in realizing success. We will conduct a comprehensive website audit to identify areas of improvement on both the off-page and on-page search engine optimization factors including page and site-level issues such as poor load times or broken links as well as content quality factors like keyword frequency, title tags, headings, and meta descriptions.
Additionally, targeting audiences using local keywords ensures that businesses rank higher in local search results. We can help carry out keyword research specific to your audience segments to identify keywords for which you can optimize individual pages or blog posts.
Our team works on enhancing link building activities to build credible backlinks that direct more high-quality traffic to your site from high-authority websites within your industry.
Execution: After we have a solid strategy and have thoroughly optimized your website to improve its ranking factors where needed, it's time to roll out all our strategies. Our expertise includes content writing, creating engaging landing pages, developing email marketing campaigns, social media advertising as well as implementing call-to-actions that turn visitors into customers.
Website Optimization and Content Strategy
One of the core services provided by a local SEO agency in Houston is website optimization and content strategy. Optimizing your website is not only about making it look good, but it's also about ensuring that it is user-friendly, quick to load, and easy to navigate. When your website is optimized, it can help to improve your search engine rankings by making it easier for Google to find relevant and valuable information on your site.
To achieve website optimization, there are several factors to consider. The structure of your website should be clear and intuitive. Pages should be labeled appropriately, so visitors can easily find what they are looking for. Moreover, the navigation menu should be easy to access and use.
For instance, imagine if you were visiting a new city for the first time and had no idea where to go. If you stumbled upon a map with poor labeling and no clear indications of which streets lead to where, how quickly would you give up? This is exactly what visitors experience when websites have poor structure and labeling.
In addition to a well-structured site, page speed is another significant factor in website optimization. No one likes a slow-loading website – not customers nor search engines! When a page takes too long to load, visitors tend to leave quickly, leading to an increased bounce rate and fewer conversions.
According to Google data (source), even a 1-second delay in page load can lead to a decrease of up 53% in mobile site visits!
Content strategy is also crucial for building a strong online presence that generates high-quality traffic on your site. Many businesses underestimate the importance of quality content when optimizing their website for search engines. Relevant and informative content ensures that your business provides value to potential customers while positioning yourself as an authority within your industry.
However, some business owners may argue that having an online presence is enough, and that content creation takes up too much time, effort, and money. But if you don't invest in creating high-quality content, how can potential customers trust that you're providing valuable solutions to their problems?
To ensure optimal website optimization results from your local SEO agency, make sure they provide a tailored content strategy that helps you establish your business's online authority through regular content creation and distribution.
Optimizing your website is a crucial component of building a successful online presence. A local SEO agency can help improve your website's structure, labeling, and loading speed to ensure that it provides an intuitive and user-friendly experience for visitors. Investing in quality content creation also helps to establish your business's authority within your industry and build trust with potential customers. To maximize the benefits of website optimization, partnering with an experienced local SEO agency that can provide tailored content strategies is essential.
Identifying a Suitable SEO Agency in Houston
Choosing the right local SEO agency can be a daunting task for even the savviest of businesses. It's essential to select the best team to handle your website's optimization and provide valuable advice on developing a comprehensive marketing strategy that will help grow your business.
When selecting a local SEO agency, it's critical to focus on factors like reputation, experience, pricing model, and transparency. A reputable company should have a proven track record in delivering results for their clients with transparency in communication throughout the process.
One example of transparency is providing regular reports showcasing search engine ranking improvements, leads generated, and most importantly, ROI.
Another crucial factor when identifying the correct local SEO agency for your Houston business is their understanding of the local market dynamics.
Local market dynamics determine which aspect of search engine optimization is most important depending on your specific target audience and location. For instance, a Houston business targeting retirees might not need as many social media campaigns compared to one looking to reach out to college students in the same city.
Conversely, some may argue that all businesses are essentially the same in terms of their approach to search engine optimization. However, this notion fails to account for variations between markets and industries.
When looking for an SEO agency partner in Houston, it's vital to identify those who take the time to learn about your specific type of business. After all, no two businesses are alike, and your marketing strategies should reflect the individuality of your business.
Stay tuned to learn about the benefits and challenges with local SEO agencies in the next section.
Analyzing Benefits and Challenges with Local SEO Agencies
Hiring a local SEO agency in Houston can significantly improve your business's visibility and customer acquisition. However, it is essential to analyze the benefits and challenges that come with partnering with a local SEO agency.
One significant benefit of working with a reputable local SEO agency in Houston is that they have an in-depth understanding of the local market dynamics. They specialize in providing tailored solutions that are specific to the area and audience demographics. For example, they can optimize your website for keywords that appeal to residents of Houston. This will increase the visibility of your brand to people living in or around the city who are more likely to be interested in your products or services.
However, hiring a local SEO agency may present some challenges. Some agencies may lack the expertise or experience needed to deliver quality results. It is essential to vet potential candidates thoroughly before partnering with them.
Moreover, another challenge with employing a local SEO agency is navigating the various pricing models presented by different providers. Some agencies charge flat rates or hourly fees while others offer performance-based compensation. The latter model bases payment on pre-agreed-upon benchmarks such as traffic goals or lead generation targets.
While performance-based fees sound attractive, there is often a risk that they will prioritize certain metrics over others leading to short-term gains at the expense of long-term sustainability and growth. On the other hand, flat-rate prices can be inflated and lack transparency since there may be hidden costs along the way.
A practical solution would be selecting a local SEO agency in Houston that provides custom-tailored plans according to your budget and objectives without compromising on delivering measurable results. Such plans could include adjusting pricing levels based on how much work needs to be done.
Hiring a local SEO agency should be treated like embarking on any other professional relationship since it requires both parties to be willing to dedicate time and resources. If you want quick results without respecting your agency's expertise, you're likely to face issues down the road, just like any other rushed relationship. It is crucial to be transparent and clear-cut regarding their expectations and communication lines.
Overall, SEO is an ongoing process that requires skill, experience, and patience. I advise business owners who are considering a local SEO agency firm in Houston to do their due diligence thoroughly. Conduct research on the potential agencies you have in mind, request references or previous work examples as all these can influence selecting the best possible provider for your needs.