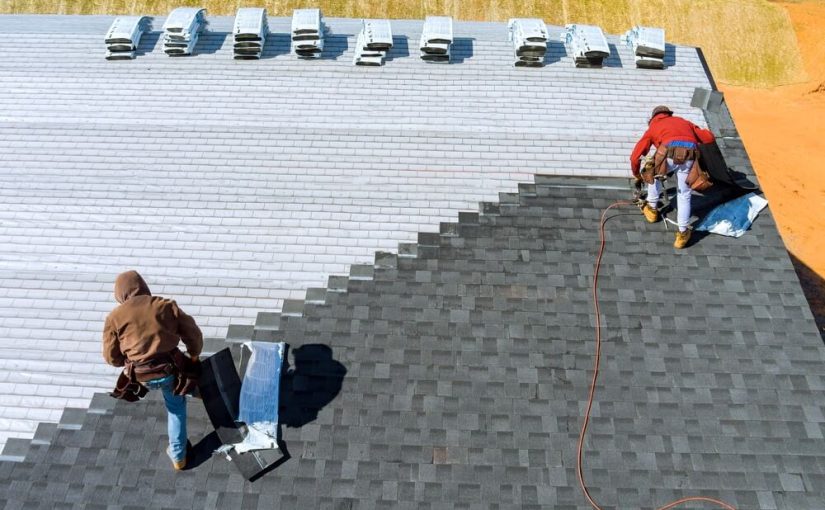 Local SEO for Roofers: How to Rank Higher and Get More Leads
Imagine trying to reach the top shelf of a high cupboard for a coveted cookie jar, but no matter how much you stretch your arms, it remains out of your grasp. That unreachable cookie jar is symbolic of potential clients who need roofing services but can't find you because your business isn't ranking high enough on local search results. Through robust Local SEO strategies crafted specifically for roofers, we can not only put that cookie jar within your reach but also fill it with an unending flow of delicious leads! Jump into our guide to learn how "Local SEO for Roofers: How to Rank Higher and Get More Leads" can change the trajectory of your business.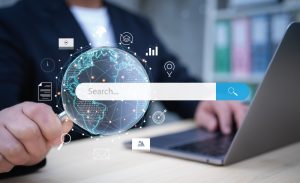 Understanding Local SEO for Roofers
As a roofer, you likely operate within a local community. Therefore, optimizing your online presence for local search is crucial to the success of your business. This is what local SEO for roofers is all about.
Local SEO for roofers involves optimizing your website and online profiles to ensure your business appears in relevant local search queries. Your website's content, reviews, ratings, directory listings, and backlinks can all impact how well your business shows up on search engine results pages (SERPs).
To put it simply, local SEO for roofers helps potential customers find your roofing services when they search for locally-based terms related to roofing. For example, if someone types "roof repair near me" into Google, they should ideally be shown a list of nearby roofing businesses that offer roof repair services.
To give you an idea of how important local SEO for roofers can be, consider this statistic: 46% of all Google searches are seeking local information. This means that almost half of the people using Google are searching for something local—like a roofer near them—and are more likely to choose you if they find you online.
Furthermore, optimizing your business for local search can increase engagement and leads by providing potential customers with valuable and informative content that answers their questions and establishes trust in your brand.
Some people might argue that traditional marketing methods like direct mail or cold calling are more effective than investing time and money in developing a robust online presence. While these methods might work to some extent in drumming up business, they can be costly and time-consuming. In contrast, local SEO for roofers is a smart long-term investment with minimal ongoing costs.
Now that we've established why local SEO for roofers matters let's look at some tactics to optimize it.
In 2023, more than 60% of marketers cite improving search engine visibility through SEO as a top priority.
According to HubSpot, about 58% of consumers find businesses through online searches and nearly 70% of all online experiences begin with a search engine.
A Google Consumer Insights report stated that 76% of people who perform a local smartphone search end up visiting the business within one day.
Why Local SEO Matters for Roofers
So why should roofers prioritize local SEO? The short answer is that it can help you entice more potential customers and generate more leads for your business. Here are some reasons why local SEO for roofers matters:
Firstly, as mentioned earlier, over 40% of Google searches are local intent. By optimizing your website for local search terms, you increase your chances of showing up in front of people actively seeking roofing services in their area.
Secondly, local SEO for roofers allows your business to compete with larger roofing companies. Even with a smaller marketing budget or less brand recognition, implementing strong local SEO for roofers practices can help attract new customers.
Thirdly, the majority of consumers rely on online reviews and ratings when choosing a business. By developing a strong online reputation through customer reviews and ratings management, you can stand out from the competition.
Think of your online presence as an extension of your physical storefront. Just like how maintaining a clean and welcoming physical storefront helps attract new customers who might be driving by or walking around the area; having a well-managed and optimized website and online profiles helps drive traffic to your virtual storefront (website).
Lastly, optimizing for local SEO for roofers can provide valuable insights into who your audience is and what they're searching for. Armed with this knowledge, you can tailor your marketing strategies accordingly to better target potential customers.
For instance, tracking which keywords people are using to find your website can inform what content you create next or which services to highlight more prominently on your site.
When done right, local SEO for roofers is a highly targeted way to reach prospective customers who are looking for precisely what you offer—roofing services in their local community.
Tactics for Local SEO Optimization
As a roofer, you may think that ranking on the first page of Google is impossible. However, with the right tactics, it's achievable. The key lies in understanding Local SEO for roofers and how to leverage it to your advantage. Let's take a closer look at some effective tactics for Local SEO for roofers optimization.
First things first, claim your Google My Business (GMB) listing. This simple step can have a significant impact on your search rankings. Complete all the details, including your company name, address, phone number, website URL, hours of operation and other relevant information. It's also important to verify this listing to appear prominently in the local search results.
Focus on building high-quality backlinks from reputable websites that relate to your business services or niche. Backlinks from authoritative sources or industry-specific websites will signal to Google that your website is trustworthy and authentic. Consider guest posting on popular blogs or participating in industry forums to get links back to your site.
Another necessary tactic for local SEO for roofers is optimizing for mobile searches. In 2021, over 80% of internet users access the web through their mobile devices. So, if your website isn't optimized for mobile devices, you're losing out on potential leads. Optimize font sizes, images and use responsive design to enhance user experience and improve engagement rates.
Utilize relevant keywords strategically throughout your website pages, especially in meta descriptions, title tags and header tags. For example, instead of just using "roofing services," try adding more context with phrases like "best roofing services" or "affordable roofing solutions." Keep these keywords consistent throughout your website content but avoid keyword stuffing.
In the following section, we'll take a closer look at another crucial aspect of local SEO for roofers optimization – enhancing website content for local searches.
Enhancing Website Content for Local Searches
Your website content can make or break your Local SEO for roofers efforts. By optimizing it for local searches, you'll attract more qualified leads to your website and increase conversions. Let's explore some actionable strategies for enhancing your website content for local search queries.
Start by creating location-specific pages on your site that target specific cities or neighborhoods where you work. Use relevant keywords in the page header, title tag and meta description. Provide useful and informative content about your roofing services and make sure that the location-specific pages are linked from your homepage and other pages of your website.
Another useful tactic is regularly publishing blog posts on topics related to your business services. Blogging enables you to showcase your expertise, build brand awareness and at the same time, improve your Local SEO for roofers rankings. Write high-quality blog posts, answering common questions people ask about roofing issues in their area.
Add testimonials or case studies to your website. Testimonials give people a sense of trust in your business and can be a powerful tool in improving conversion rates. They also demonstrate authenticity to search engines like Google, which increases visibility in their rankings.
Make sure that your website loads fast, typically less than 3 seconds. Slow-loading websites turn off potential customers who will visit other competitor sites instead. Think of it this way from a customer standpoint: Would you continue visiting a site with slow speeds or look elsewhere? The answer doesn't require an IQ test but is unequivocal: You want a quick solution to find roofing contractors near me as quickly as possible.
Cultivating Online Reviews and Ratings
In today's digital era, online reviews and ratings are considered the new word-of-mouth marketing for businesses. As a roofer, local searches online can help you establish your credibility and attract more customers to your business. Having positive reviews and ratings on platforms like Google, Yelp, and Facebook can significantly impact your local SEO for roofers efforts.
Imagine two similar roofing companies in the same area offering similar services at the same price point. However, one has far better online reviews and ratings than the other. In this scenario, a potential customer would likely choose the business with positive online reviews because they have an established reputation for providing quality service.
According to Bright Local's 2021 Local Consumer Review Survey, 87% of consumers read online reviews for local businesses before making a purchasing decision. Additionally, 82% of consumers explicitly seek out negative reviews before deciding to do business with a company. These statistics prove that having positive online reviews and ratings is essential for any business to thrive in today's market.
However, it is not enough to sit back and hope that customers leave positive reviews on their own. It would be best if you actively cultivated these reviews by asking satisfied clients to leave feedback on relevant platforms. Be sure to respond promptly and professionally to both positive and negative feedback. In doing so, you show potential customers that you genuinely care about the quality of your service.
Think of your online reputation as a garden that needs tending regularly. It takes time, effort, and dedication to cultivate beautiful flowers. Similarly, cultivating your reputation as a top roofing company takes consistent effort by requesting customers' feedback and addressing any issues promptly.
Now that we understand how vital online reviews are for local SEO for roofers let's explore another tactic for expanding our network and reaching more potential customers.
Expanding Your Network for Greater Reach
Expanding your network is key to growing your local SEO presence as a roofer. The more connections you make in the community, the higher the likelihood of being referred to potential customers. Therefore, it's essential to build relationships and collaborate with other businesses and industry professionals to increase visibility.
You could partner with a real estate agent or property management company to offer complimentary roof inspections for homeowners purchasing or renting a new property. This strategy can help establish you as a professional and reliable roofer within the local community, which can lead to long-term business relationships and referrals.
Building relationships with other local businesses also increases your chances of securing backlinks and positive referrals online. Inbound links from reputable sources, such as other local businesses' websites, are critical for SEO optimization as search engines view them as votes of confidence.
Some might argue that building relationships with competitors is not beneficial because it gives them an opportunity to steal clients. However, this is far from the truth. Collaborating with competitors can lead to mutual benefits by sharing knowledge and resources that benefit the industry.
Think of expanding your network like building a house with partners in crime. Each person brings their unique skills, expertise, and strengths to complete a project successfully. Similarly, collaborating with other businesses can improve your visibility online and bring new opportunities for growth that benefit everyone involved.