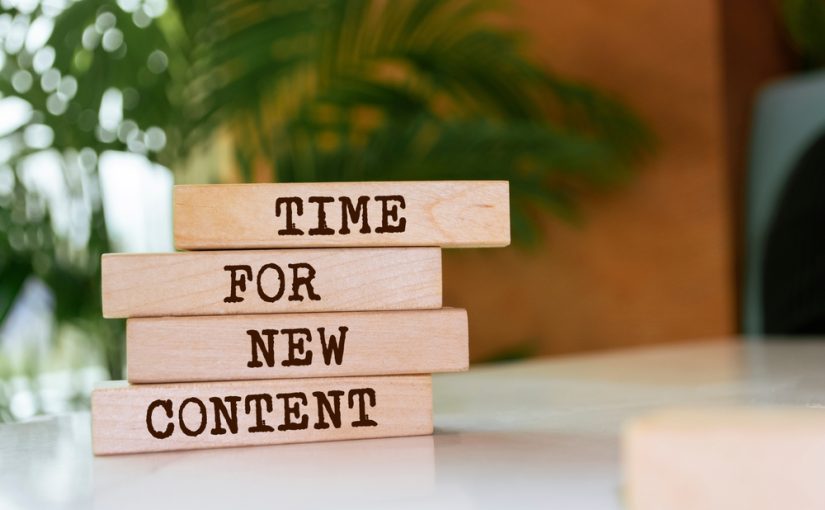 Local SEO for HVAC Companies
Just as an HVAC system is crucial for maintaining a balanced home environment, the same goes for local SEO in positioning your HVAC business on the digital map. Think of Local SEO for HVAC as the thermostat of your online presence.
It sets and adjusts your positioning in local search engine results, steering those icy cold leads towards becoming valued customers who are warmed up to your services.
In this post, we'll guide you through actionable local SEO strategies that will help your HVAC company become the choice in your area when the heat is on! Intrigued? Read on to learn how you can turn up the temperature on your online visibility!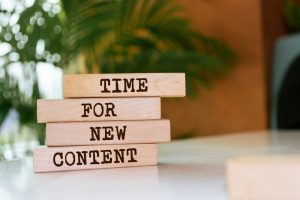 Understanding Local SEO for HVAC Companies
Local search engine optimization (SEO) is a powerful tool that can help HVAC companies gain more visibility among potential customers in their area. It is an effective way to boost online presence, increase website traffic, and drive leads to business.
To understand local SEO for HVAC better, let us take a closer look at what it is and how it works.
Local SEO for HVAC focuses on optimizing online content and web pages to improve their rankings on search engines for local searches related to specific geographic areas.
This means that when a user performs a search query using a keyword combined with a location name, Google's algorithms consider the geographical location of the searcher and return results that are relevant to the locality.
For instance, if an individual were to type "HVAC repair services near me," Google would display the top businesses offering HVAC services closest to their current location.
Therefore, having optimized content that includes keywords and location information relevant to the business will increase the likelihood of appearing on the top of the search results page.
Local SEO for HVAC, when done correctly, is effective in attracting local customers and standing out from competitors. In fact, studies reveal that being listed among the first ten search results on Google gets about 71% of clicks from potential customers.
This makes it crucial for HVAC companies looking to widen their reach in their local areas.
Some argue that traditional methods of advertising such as print media or billboards are still relevant in increasing business visibility; however, these methods cannot guarantee targeted audiences.
Additionally, traditional advertising costs are typically higher and less measurable than digital marketing techniques like local SEO for HVAC.
Implementing Effective SEO Strategies
The following are some strategies you can adopt for effective implementation of local SEO tactics:
Website Optimization for Local Searches
Having a website that is designed with specific and targeted keywords relevant to the industry, business location, and services offered can improve search engine rankings when optimizing content.
Additionally, a mobile-responsive website design improves the user experience across multiple devices, which can further enhance search engine rankings.
For instance, incorporating pages like "service areas," along with appropriate subpages optimized with localized keywords that describe the services provided in different locations, can aid in ranking among top searches for those areas concerned.
Developing Localized Content and Keywords
Creating location-specific content enriched with relevant and interesting information about the business can boost website traffic from users searching for information related to your geographic area.
Regularly publishing fresh blog posts or informative articles about HVAC equipment trends or energy-saving tips can make the website more engaging and gain traffic.
Think of these blogs as resources meant to educate and inform instead of only promoting your services. Aiming to promote education by sharing insights into HVAC technology products will not only increase trust among potential customers but also climb Google ranks.
Optimizing Google My Business Listing and Data Aggregators
Another important component of local SEO for HVAC is ensuring that the company's Google My Business (GMB) listing is up-to-date, accurate, with links to the correct pages linked to it. Consistency in formatting and address information across all online directories including data aggregators like Moz Local or Yext is critical.
Studies show that maintaining an updated GMB profile will influence 15% of ranking factors whilst being cited systematically on multiple directories elevates visibility chances even higher than having only a good presence on Google.
Local SEO for HVAC strategies are vital for businesses looking to expand their reach in their respective regions. HVAC companies who wish to improve web visibility are now required to be present on digital platforms.
Ensuring to optimize online webpages for local searches, publishing localized content, and maintaining an updated listing on directories such as GMB are effective practices in getting found in the area.
Website Optimization for Local Searches
To optimize a website for local searches, several elements need to be taken into account. First and foremost, the website must be mobile-friendly and easy to navigate. With more than 50% of internet traffic coming from mobile devices, a responsive design is essential for HVAC companies looking to attract local customers.
In addition, website speed matters more than ever in SEO ranking factors. A slow loading site can frustrate users and cause them to leave your site before it even loads.
Next, it's crucial to ensure that the website features consistent NAP information (name, address, and phone number) on all pages. This information should also match the details found in Google My Business and other listings like Yelp or Yellow Pages.
Doing so helps search engines understand that your business is a legitimate and trustworthy entity in your service areas.
Furthermore, adding schema markup can positively impact website ranking and user experience. Schema markup is code that you add to your site to help search engines understand what your content means.
This allows for rich snippets – additional information displayed in search results like reviews or contact details – which can help your listing stand out.
Investing in high-quality images and videos can also enhance customer engagement with the website. Potential customers searching for contractors to fix their HVAC issues could utilize videos that show step-by-step processes of common repairs or maintenance tasks through the site.
Utilizing high-resolution imagery will create an excellent visual representation of a company's products and services.
Finally, having an easily navigable site map on the site can improve crawlers' ability to index the webpages on the site.
For example, suppose a homeowner requires immediate assistance with their malfunctioning furnace during one particularly chilly night; they may likely lookup "emergency furnace repair near me" on their phone or laptop.
With that said, if an HVAC company has not optimized its website for local searches correctly nor invested time and effort into creating and organizing site content effectively, they run the risk of ranking poorly or not appearing at all in search engine results pages (SERPs).
Developing Localized Content and Keywords
Developing a sound content strategy is paramount to making an HVAC company stand out from competitors in the area.
By leveraging keywords and phrases that people looking for heating, ventilation, and air conditioning services regularly use in a specific location, businesses can make their sites more visible to potential customers who are looking for services in the same region.
It's critical to ensure that the written material on your website matches the terms being searched by your target audience. This can be accomplished through comprehensive keyword research that identifies common queries used within specified geographic locations.
For instance, if you serve the Houston metropolitan area performing "furnace installation" services, it would be unwise to focus solely on "heating unit installation." Instead, HVAC companies must understand what people are searching for in their particular cities/regions.
Additionally, providing valuable content like how-to articles or educational blog posts related to HVAC services targeted towards the consumer can establish business credibility as a trusted expert source within the industry.
This shows potential clients that your company cares about helping solve their problems and truly understands their issues.
Building localized landing pages serves as another excellent method to reach customers from specific areas, enabling them to access relevant information regarding your products/services conveniently. These landing pages should feature geographically referenced keywords as well as other relevant metadata related to service areas.
Google remains vigilant in ensuring that its search results provide searchers with high-quality information based on intent, so having these strategies implemented correctly could not only bring more traffic but increased conversions.
Research has shown that location-based keywords' inclusion increases conversion rates by as much as 115%.
As exciting and beneficial localized content sounds, it's essential to understand that keyword stuffing any website with too many keywords can negatively impact the site's performance.
The sudden and improper placement of local phrases on site pages often results in creating content that is not well-written or of no service offering value to the customers themselves.
It's like seasoning a dish – sprinkling a pinch or two adds flavor, but too much salt ruins the recipe. Local SEO for HVAC optimization searches is no different. Thorough research, understanding of customer needs, and the strategic implementation of techniques are necessary to create excellent results.
Importance of Geolocation in SEO
Geolocation is a critical element when it comes to local SEO for HVAC companies. It refers to the use of a user's or device's location to provide specific results that match their search criteria.
With geolocation, local searches become more relevant and personalized, ensuring the users find what they need in their local area.
One of the most significant benefits of geolocation in SEO is that it helps search engines provide accurate and real-time results.
When someone conducts a search using phrases such as "HVAC repair near me" or "HVAC contractor in Houston," Google and other search engines will look for businesses that are physically located near the searcher.
This means that if your HVAC company has an optimized and well-structured website with accurate business listings, you have a better chance of showing up in the top results when potential customers conduct local searches.
For instance, if you run an HVAC repair business in Austin and you've implemented geolocation into your website's technical local SEO for HVAC strategy, you will have an edge over your competitors who haven't.
Your locally focused content and listings will appear higher in search engine rankings, increasing brand visibility, and attracting traffic that is actually interested in your services.
Beyond providing highly targeted results for users, geolocation also helps HVAC companies increase conversions by reducing bounce rates by serving relevant information about your business at their fingertips with just one click.
This means users can access essential information, including phone numbers, addresses, opening hours etc., without having to navigate through multiple pages on your website.
While some may argue that geolocation is not necessary for every HVAC company because they primarily serve customers within a limited radius or pre-determined area of service; however with national ranking factors accounting for around 15%, localizing content well can result in dramatically improved local visibility.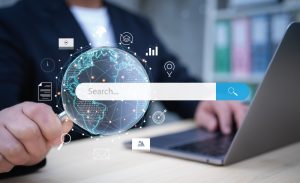 Advantages of SEO in HVAC Industry Growth
Investing in search engine optimization can benefit every HVAC company that wants to grow and stay competitive.
SEO is a long-term investment, it's not only essential for getting your heating, ventilation, and air conditioning services found by potential customers but it ensures users stay on your site longer, increasing the chances of generating leads and conversational growth.
Think of SEO as a garden that needs regular care and maintenance to grow healthy plants; similarly, ongoing optimization activities such as keyword research, content creation/optimization, technical improvements and link building can help you gain increased visibility over time, increasing traffic towards your business.
For instance, when a homeowner in Houston looks for an HVAC company to conduct installation or repair work in their home and one of those companies they find appears first on the search results page because its website is optimized, has relevant content/coherent information correctly formatted with good use of structured microdata, schema markup, or NAP then chances are higher that this will translate into the conversion funnel.
Another significant advantage of local SEO for HVAC is that it allows companies to measure their marketing ROI clearly.
Unlike traditional advertising methods where it's hard to determine the real value of your efforts compared to money spent; investing in local SEO for HVAC allows businesses to track precisely how much traffic comes from different sources such as organic searches or pay-per-click ads.
Thus, enabling better decision-making ability regarding budget allocation.
One disadvantage some can argue is the amount of competition within the industry can be challenging along with the constant evolution of search engines' algorithms which makes ranking more difficult.
However, through researching and employing best practices within the industry and partnering with a digital agency that specializes in local SEO for HVAC services – there are implementable solutions available to get ahead even if you start late.
The right local SEO for HVAC strategies can help a company stand out in a crowded market, and geolocation can enhance efforts by providing real-time results that attract customers within your local service area.
Through intentionally maintaining SEO best practices, it's possible to increase traffic towards your website and at the same time build trust with potential clients looking for the local SEO for HVAC services you provide.