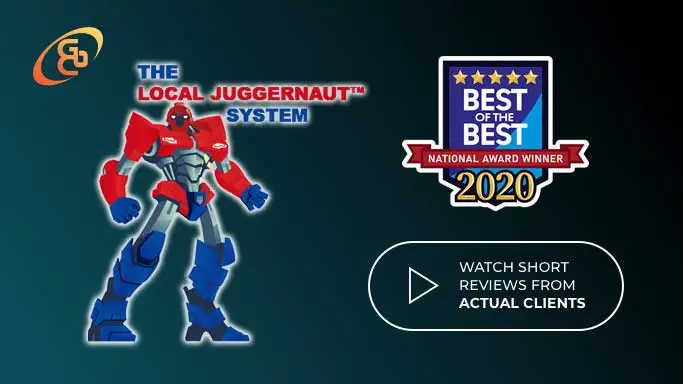 Local SEO Services in Houston: Get Your Business Found Now!
Imagine this: You've just launched the best Tex-Mex restaurant in Houston, complete with renowned chefs and lip-smacking authentic dishes. There's only one catch – no one knows you even exist except those who accidentally stroll by your place! That's where effective local SEO services come in handy! Welcome to the world of search engine optimization, a realm where businesses skyrocket to unprecedented visibility or fade into online obscurity based on their Google rankings. Your Tex-Mex could be the most delicious in all of Texas, but without proper visibility online, it may as well not exist. Dive in as we explore the importance of local SEO services in Houston and how they can help put your business right under the spotlight – exactly where it belongs. It's time to stop being Houston's best-kept secret and start getting found now!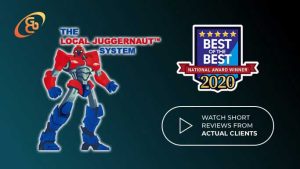 Local SEO Services in Houston
As a business owner in the Houston area, it's crucial to optimize your website for local search results. Ignoring this aspect of digital marketing strategy can lead to dismal sales figures, no matter how many times you have revamped your homepage.
Local SEO services ensure that your business appears in relevant searches made by people within a specific geographic area. Suppose you're running a small roofing company in Houston. In that case, you want every resident searching for "roofers near me" or roof maintenance in Houston" to find your website first.
With that said, local SEO services is more than just appearing first whenever someone makes a search with a specific keyword and location. You need to take into account several factors such as NAP (Name, Address, Phone number) consistency on business listings and directories. Potential customers will expect to see accurate information about your business across all platforms online before showing up at your doorstep.
Think of your brand representation on the web as a candle on the windowpane. Every place where you have listed your name address and phone (NAP) online is like another flicker of light that illuminates your business's trustworthiness in front of your audience.
There are HUNDREDS of directories crawlable by Google's ranking algorithm such as Yelp, BBB and Citysearch which helps verify identity through consistent citations across platforms through authority signals on all business pages.
Incorporating local keywords specific to Houston helps target prospects looking for nearby products or services. Including city terms throughout your site's content alerts Google that you operate within a particular locality. This foots the way for an increase in localized search results rankings.
Let us say you're working at Bobby's Barbecue joint somewhere off I-10W outside Katy TX and there is stiff competition from other vendors located less than ten minutes away from you. You will need to opt for local SEO services like Local Juggernaut™ System, Traffic Projection Analysis, and Google Business Profile (Maps) optimization to make your joint the talk of the town. That's where a reputable digital marketing agency can help you through data-driven strategies, competitor analysis and up-to-date search engine algorithms.
Now that you understand the importance of local SEO services let us now discuss how GBC Digital Marketing offers comprehensive local SEO services.
Comprehensive Local SEO Services
GBC Digital Marketing is a Houston-based digital marketing agency that has been helping businesses increase their online presence since 2008. Their services include local juggernaut™ system, traffic projection analysis, blitz model, SEO strategy, site/market/competitor analytics, content strategy, link strategy, and Google Business Profile (Maps). They strongly hold to the belief that comprehensive analyses help develop informed decisions to boost website traffic and convert more leads for small business owners.
One popular service they offer is Local Juggernaut™ system that solely focuses on dominating search results in cities or niche areas like "Houston Small-Business Lawyer" rather than broad terms such as "Lawyer". This helps build relevance in specific geographic regions while keeping an eye out for specific niches or sub-niches within your area.
Their site/market/competitor analytics stands out by giving insights into website visitors' behavior including bounce rates and how visitors interact with your pages which helps you tailor your service offerings based on client demand.
Optimizing business profiles on various directories ( such as Google My Business) through Local Juggernaut™ and Traffic Projection Analysis helps businesses gain visibility faster. It ultimately creates a connection between organic search searches and real-life foot traffic. By improving synergy between the listings and web pages that lead to them prospective clients will be more likely to contact office staff once they deem their information trustworthy.
At the same time, GBC Digital Marketing customizes strategies specifically based on what your niche demands. If you run a local plumbing business, for example, GBC Digital Marketing won't optimize content for roof maintenance keywords. Instead, they focus on increasing rankings for plumbing-related searches.
Their team of certified Google partners ensures that your site stays up to date with constantly changing algorithms. They also offer monthly progress reports to keep track of the local SEO services campaigns executed.
If you are still not sure whether local SEO services is worth investing in, it's relevant to note that consumers nowadays depend on search engine results more than ever before when deciding where to take their business. If you're not showing up in search results, your sales will eventually dry up. Implementing at least basic optimization techniques like NAP (Name, Address Phone) consistency and Google My Business optimization should become the norm— not the exception.
GBC Digital Marketing is a Houston-based digital marketing agency that offers a range of services, including Local Juggernaut™ system, traffic projection analysis, blitz model, SEO strategy, site/market/competitor analytics, content strategy, link strategy, and Google Business Profile (Maps), to help businesses increase their online presence. Their team of certified Google partners ensures that your site stays up to date with constantly changing algorithms, and monthly progress reports are provided to track the SEO campaigns executed. By implementing at least basic optimization techniques like NAP consistency and Google My Business optimization, businesses can boost website traffic and convert more leads while building relevance in specific geographic regions and increasing rankings for niche-related searches. Ultimately, improving synergy between listings and web pages helps bridge the gap between organic search results and real-life foot traffic.
Google Certified Partner
At GBC Digital Marketing, we take great pride in being a certified partner of Google. What does it mean to be a Google Certified Partner, and why is it important for businesses like yours to work with one?
First, let's define what being a Google Certified Partner entails. It means that we have demonstrated expertise and proficiency in using various Google tools and services. This includes Google Ads (formerly known as AdWords), Analytics, Mobile Advertising, and Video Advertising. To become certified, our team has passed Google exams and demonstrated their ability to leverage these tools effectively.
So why is this important for your business? For starters, it means that when you work with us, you can trust that we have the knowledge and skills necessary to help you achieve your marketing goals through targeted advertising campaigns. We understand how to reach your target audience through effective keyword research and ad placement, which can ultimately lead to more qualified leads and conversions.
But being a Google Certified Partner also means that we have access to resources and support directly from the search engine giant. This allows us to stay up-to-date on the latest trends, changes, and best practices in digital marketing. We also receive regular training on new features and updates within each tool, ensuring that we are always optimizing campaigns for maximum results.
Overall, working with a Google Certified Partner like GBC Digital Marketing for your local SEO services can help set you apart from competitors who may not have the same level of expertise or access to resources. With our knowledge of industry best practices and direct support from Google, we can help your business reach its full potential through effective digital marketing campaigns.
Business Growth with Houston SEO
In addition to our expertise as a Google Certified Partner, GBC Digital Marketing also offers comprehensive local SEO services to help businesses grow in the competitive Houston market. So why is SEO important for your business growth, and how can our team help you achieve success?
First and foremost, optimizing your website for search engines like Google can lead to increased organic traffic. By tailoring your website content and structure to the keywords and phrases that your target audience is searching for, you increase the likelihood of appearing higher in search results. This means more eyes on your website and more opportunities for conversions.
Localized SEO strategies are especially important for businesses looking to succeed in Houston, where competition among local service providers can be fierce. Our team understands the unique challenges and nuances of marketing within the city, including the importance of targeting specific neighborhoods and communities. We can help you create localized content targeted towards different areas of Houston, ensuring that your business is visible to potential customers throughout the metro area.
Think of it this way: optimizing your website for search engines is like building a highway directly to your business. Without an effective SEO strategy in place, potential customers looking for services like yours may never find their way to your door. But by investing in SEO for your local SEO services as part of a holistic digital marketing approach, you can ensure that you are visible to those searching for solutions just like yours.
Some businesses may question whether investing in local SEO services will have a worthwhile return on investment. It's true that effective SEO strategies can take time and resources to implement, but the long-term benefits far outweigh the initial costs. By appearing higher in search results, you establish your business as a leader in your industry and build trust with potential customers who see your brand consistently appear at the top. Plus, because organic traffic is free, the ongoing benefits of a successful SEO strategy with local SEO services can far outweigh any costs associated with it.
Overall, partnering with GBC Digital Marketing for your Houston local SEO services needs means investing in a comprehensive marketing strategy tailored to your unique business goals. Whether you're just starting out or looking to expand your online presence, our team can help you achieve results through effective local SEO services strategies and targeted advertising campaigns.
Localized Marketing Strategies
When it comes to local SEO services, your business should focus on building a strong foundation of relevance and authority for your geographic location. This is where localized marketing strategies come into play. By creating custom campaigns tailored specifically for your target audience based on their location, you can improve your visibility and increase traffic to your website.
One approach is through local keyword optimization. Instead of just targeting broad keywords, think about the specific search terms that people in your area are using to find services like yours. For example, if you own a bakery in Houston, including keywords like "best cakes in Houston" or "Houston cake delivery" could help you rank higher and attract more local customers.
Another effective strategy is claiming and optimizing your Google My Business (GMB) profile. By providing accurate and up-to-date information about your business, such as your address, hours of operation, and phone number, you'll make it easier for potential customers to find you when they search locally. You can also include photos, videos, and customer reviews to further boost your credibility and attract more visitors.
In addition to GMB, there are many other directories and citation sources that can help improve your visibility in local searches. Examples include Yelp, Yellow Pages, and Angie's List. By ensuring consistent NAP (name, address, phone number) information across all of these platforms, you'll signal to search engines that your business is legitimate and trustworthy, which can result in higher rankings.
However, while citations can be helpful for local SEO services, it's important not to overdo it. Having too many listings or inconsistent information can hurt your rankings since it can confuse search engines and make it difficult for them to determine which data is most accurate. It's crucial to choose only high-quality directories that are relevant to your niche and ensure that all information is consistently updated across all platforms.
Think of your localized marketing strategy like a GPS navigator. Just like a GPS helps you find the most efficient route to your destination; a localized marketing strategy helps search engines direct users to your business when they're searching for services in your area. By optimizing for location-based keywords, claiming and optimizing your GMB profile, and ensuring accurate citations and data across all platforms, you can make it easier for potential customers to find you on the digital map.
Importance of Quality Content and Market Research
In addition to localized marketing strategies, high-quality content and market research are also critical components of a successful local SEO campaign.
To start, ensure that your website content is informative, engaging, and optimized for relevant keywords. This will not only help improve your visibility in search engine results pages (SERPs) but also keep visitors on your site longer and increase the likelihood of conversions. Creating blog posts that cover relevant topics within your industry can also help establish your business as an authority in your niche.
Beyond on-page content, market research can also help inform your broader SEO strategy. By understanding what keywords and phrases are most frequently searched by potential customers in your area and conducting competitor analysis, you can better position yourself to attract their attention and convert them into paying customers.
For example, imagine you're a mobile massage therapist in Houston. Conducting market research might reveal that many people in your area are searching for "in-home massage services," "pain relief," or "stress reduction." Armed with this knowledge, you could optimize your website's content around these keywords, create blog posts that address common concerns related to pain or stress relief, and even offer special promotions targeting busy professionals who may be more likely to seek out at-home massage services.
However, it's important not to rely solely on keyword optimization or market research. While these strategies are certainly helpful, they are only part of the equation. At the end of the day, the most successful local SEO services campaigns will prioritize quality content that provides real value to potential customers. This might mean creating how-to guides, infographics, or video tutorials that help visitors solve common problems or address concerns related to your niche.
Think of your SEO strategy like a well-prepared meal. While the ingredients and recipe are important, it's ultimately the quality and presentation of the final product that matters most. Just like a great chef uses fresh ingredients and thoughtful preparation techniques to create amazing dishes, a successful local SEO campaign focuses on high-quality content that is optimized for both search engines and human visitors.
SEO Impact on Organic Traffic Generation
Search Engine Optimization or SEO is a critical factor in generating organic traffic for any website. According to recent statistics, over 93% of online experiences begin with a search engine, and the majority of these users prefer organic listings over paid ads. The higher your site's ranking in the search engine results page (SERP), the more visible your business becomes to potential customers.
Suppose you have an online store selling handmade jewelry in Houston. A well-executed SEO strategy could help improve your website's visibility to local searchers actively looking for "local jewelry stores", "handmade jewelry Houston", or similar search phrases. With effective optimization techniques, your website can rank at or near the top of the SERP, leading to more online traffic and ultimately more customers.
In addition to increased visibility, local SEO services investment can result in higher click-through rates (CTR). Studies show that websites listed on the first page of Google search results receive an average click-through rate of 32%, whereas those on second only receive about 6%. As such, it is vital to get your site among the top few ranks on search engines.
Furthermore, as your website continues to rank high on SERPs due to frequent optimizations and updates, it builds domain authority. This exponential growth in domain equity means that over time, your site will earn top positions and increasingly attract high-quality traffic without constant capital investments.
Think about launching a billboard ad campaign promoting your new restaurant without advertising online. Billboards do increase brand recognition and drive immediate interest; however, they are costly compared to their digital alternatives which require less time, effort, and most importantly – money!
Moreover, unlike billboards that span across a city without regard for customer demographics or interests; local SEO services ensures that your target audience is attracted automatically by ranking relevant keywords.
There have been debates on the effectiveness of SEO strategies versus Pay-Per-Click advertising (PPC), and while both are effective, PPC results can be costly for small and medium businesses. Comprising over 90% of clicks, organic search is still the most significant source of website traffic and leads. In contrast, PPC requires constant investment to guarantee a substantial return on investment (ROI).
Furthermore, suppose your website ranking drops in search engines due to algorithm updates or poor optimization tactics; you may lose organic traffic though PPC campaigns will continue to attract new visitors.
In conclusion, SEO is not only critical but also cost-efficient. According to industry experts, leads generated from SEO tactics result in a 14.6% close rate compared to outbound marketing which has a 1.7% close rate. With the right local SEO services strategy, your business in Houston can get ahead of the competition and drive more organic traffic through increased web visibility, improved CTRs, and overall site credibility.
So if you're looking for long-term sustainable growth for your business without drilling through your budget, an excellent SEO partner like GBC Digital Marketing should be your go-to team for local SEO services!