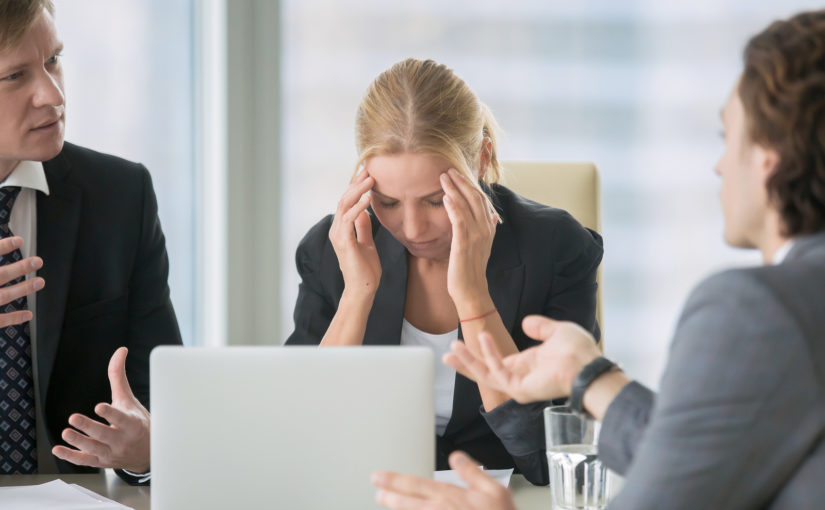 7 Costly Business Mistakes That You Can Easily Avoid
The only real mistake is the one from which we learn nothing. – John Powell
For many first-time entrepreneurs, they often have to navigate the minefield of making costly mistakes. Sometimes these challenges can reveal a more efficient way of doing things, but at other times it could mean the demise of their business. Many of the mistakes have usually been made by other companies who fell into the same quicksand scenarios –like incorrect product pricing, hiring the wrong candidate, overworking and burning out or failing to have a clear strategy in place. Many mistakes can easily be avoided by researching case studies in the small business community. Below are a few pitfalls many companies experienced in 2017…
Creating non-targeted email campaigns. You can no longer send out unsolicited emails to people who will never be interested in your product or service. You will only get yourself a reputation as a spammer. Instead, make use of a sign-up field on your website to gather email addresses from interested visitors. Before you launch into sending emails, you must identify and segment your target audience so you can craft messaging specifically for them. Always ensure there is a link to your website on every email campaign that is sent out. Also never send people emails from a DoNotReply@, domain –you want to encourage communication.
Not using different social media platforms. It is vital to have a presence on Twitter, Instagram, Facebook, LinkedIn, Youtube, Reddit, Google+, Pinterest, Tumblr, etc. Many businesses forget to add their blog link to their social media profiles and miss out on the additional traffic and visibility.
Having poor quality data metrics. You want to be able to diagnose the health of your database by implementing systems to measure data quality. You don't want to have the problem of one contact being entered into your database many times, and they end up getting bombarded by the same messaging from your company. You can de-duplicate your database by using specific tools like Data Trim. There are also tools that can assist you with email verification, so you don't waste time and money on invalid addresses.
Misusing SEO. These search engine optimization pitfalls include: targeting the wrong keywords, using black hat SEO practices like keyword stuffing, not using title tags, meta descriptions, not using alt tags for images, having a slow website load speed, using cheap website hosting, not removing broken links or failing to use internal linking properly.
Holding onto your strategies even though they aren't working. You can't get married to your great ideas or strategies. If your chosen strategy is not yielding revenue after a time, you have to re-evaluate and institute a different approach.
Not taking care of your health. Sometimes as an entrepreneur you become so obsessed with getting the business off the ground that you fail to look after yourself. High stress, long work hours, bad diet and little sleep can lead to health complications that can hurt your business. You can't afford to be out of the loop for an extended period due to illness. Keep up a manageable schedule that allows for exercise, healthy eating, and adequate sleep.
Writing content that no-one will read. Writing content for the web is not the same as academic writing. You might have a lot to say about your product, but you have to find a shorter, more relevant way to do it. You need to cultivate a conversational tone, offer a unique perspective and establish yourself as an authority in your field (just not a boring one). You are writing about your readers, not about yourself –keep your content concise and appealing to your target audience. Use strong headlines and subheadings so those visitors who skim the basics can get the gist of your sentiment. On the flipside, a great headline will entice a visitor to read the entire article.
Experience is that marvelous thing that enables you to recognize a mistake when you make it again. – Franklin P. Jones
There are many more mistakes in the making like not testing your marketing campaigns, failing to research your competitor's strategies online, not analyzing your analytics, not keeping abreast of social media trends, ignoring advancements in web design and UX, employing SEO scam artists and hiring the wrong candidates for your company.
If you would like to avoid as many mistakes as possible give us a call so we can share our long list of collected mistakes that have formed the foundation of our 'experience'.
A man's mistakes are his portals of discovery. – James Joyce