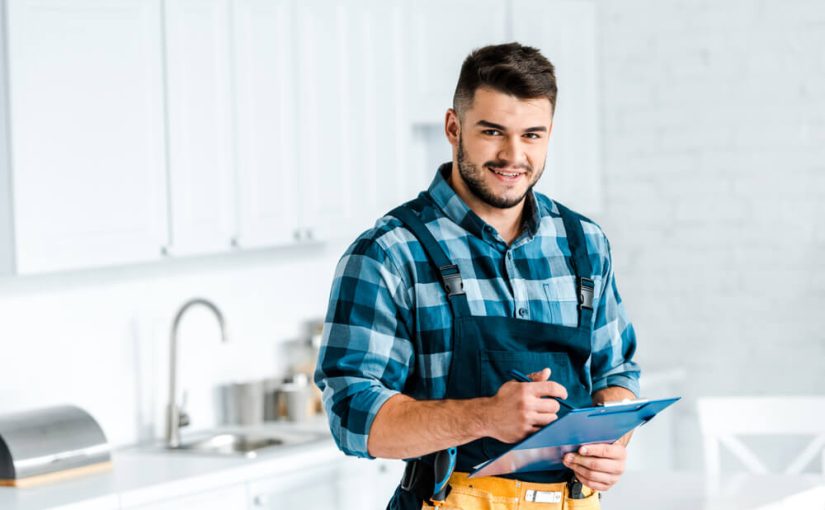 Local SEO for Plumbers: How to Rank Your Plumbing Business in Local Search
Running a successful plumbing business is not just about boasting the best tools and equipment or having the most skilled hands on deck. In today's digital age, conquering the search engine battleground is crucial to bringing in business. Remember when you've tried to unclog the kitchen sink using grandma's old techniques, but ended up with water all over the floor? Just like that situation, without a proper online strategy, your plumbing enterprise can quickly find itself in a mess. Fortunately, Local SEO for Plumbers is ready to be your virtual plunger—clearing a path for your company to rise to the surface of local search results. Keep reading if you're drowning in competition and need to pump fresh clients into your pipeline!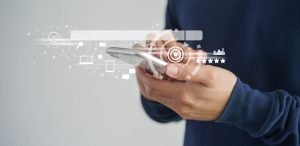 Implementing Local SEO for Plumbing Businesses
As a plumbing business owner, you need to ensure that your company is optimally placed in local search results. With the right strategies and tactics, you can improve your online presence and increase the exposure of your business to potential customers in your service area.
One way to achieve this is by implementing local SEO for plumbers techniques. By doing so, you can tailor your digital marketing efforts to target people looking for plumbers in your area. Here are some tactics to help you get started with local SEO for plumbing:
First, it's important to claim and complete your Google My Business listing. This feature allows businesses to update their contact information, website URL, hours of operation, and add photos of their work. It also provides insights into how customers engage with your business on Google search and maps. By optimizing this listing, you'll increase the visibility of your business in local search results.
Second, make sure that all of the information on your website is up-to-date and accurate. This includes contact details such as phone number and email address, as well as physical location details such as street address and ZIP code. Ensure that the service areas you cover are prominently displayed on your website, whether through specific pages or sections dedicated to them.
Third, focus on building high-quality backlinks from authoritative websites. Backlinks are links from other websites that point back to yours. The higher the quality of these links, the more valuable they will be to your website's SEO performance. You can obtain backlinks through guest blogging or content collaborations with other reputable plumbing industry websites.
By investing resources into these three pillars – Google My Business optimization, on-page updates, and building high-quality backlinks – you can dramatically improve the visibility and credibility of your plumbing business in search engine results pages (SERPs).
Importance of On-Page Optimization
On-page optimization is the practice of optimizing elements on your website to improve its rankings in search engine result pages. This includes optimizing headlines and meta descriptions, using relevant keywords throughout your content, and ensuring that your website's structure is easy for both users and search engines to navigate.
One way to optimize your website is by conducting keyword research. Keyword research involves identifying the words and phrases that people use to find plumbers in your service area. Once you have identified these keywords, you can integrate them into your website content in a way that is natural and informative.
Another way to optimize your website is by improving its speed. Websites with faster load times tend to rank higher in search engine results pages because they provide a better user experience. To improve your website's speed, you can optimize image sizes, minify CSS and JavaScript files, and leverage caching.
On-page optimization is like building a well-designed physical storefront – it provides potential customers with all of the information they need to make an informed decision about whether or not to do business with you. When done right, on-page optimization can create an optimal user experience that elevates your brand above competitors.
With careful attention to on-page optimization elements such as keyword integration, page speed improvement, and design layout, you'll be able to improve the overall visibility of your plumbing business online. Remember, doing so takes time and effort but will ultimately pay off through increased website traffic and sustained lead generation opportunities.
Necessity of Quality Backlinks
In the realm of Search Engine Optimization (SEO), backlinks play a pivotal role in determining the ranking of your plumbing business website on search engine result pages. A backlink is when another trusted and relevant site links back to your website. Having high-quality backlinks is one of the most integral components of off-page optimization, and can make a significant impact on the success of your SEO Campaign.
Let's imagine you're a plumber with an online presence. You've written some informative blog posts about your industry, services, or other topics of interest for your local audience. Other web-pages that cater to similar niches may find these "shareworthy" and link them on their own websites as a source of additional information and education for their own clients. The more related and quality links like this that you secure over time, the better your plumbing business website ranks at search engines.
Backlinks serve as proof that your website is authoritative enough to be cited as a trustworthy information source by another relevant website. When Google sees many high-quality sites linking back to yours', it raises your online street cred and determines that there must be something valuable there for users to benefit from.
However, not all backlinks are created equal. In fact, having too many low-quality links can actually hurt your local SEO for plumbers campaign rather than help.
For instance, if you receive a link from an irrelevant website that focuses solely on dog grooming services but provides you with nothing more than spammy or click-bait content, this may signal unreliability in the eyes of Google algorithm and result in penalties that could cause harm to your online reputation.
Think of it like attending a party where several people vouch for your expertise in plumbing work while others simply know you as "the goofy guy who tells bad jokes." The people who vouched for your professionalism are the quality backlinks, while the others may be harmful backlinks as they don't directly contribute to your positive image.
To avoid acquiring harmful links and receiving penalties, it is essential to build quality backlinks only from relevant websites within similar niches. This will not only improve your plumbing business website's ranking but also increase traffic to your site from potential clients and customers.
Prioritizing Local SEO for Plumbers Services for Higher Search Engine Rankings
If you own a plumbing business, ranking on top of search engine pages for generic terms such as "plumbers near me" or "best plumbers in my area" may seem challenging against big corporations with established websites. However, there's still hope for your small-business local SEO for plumbers to succeed by leveraging local search engine optimization tactics.
Let's say you're a plumber in Fort Lauderdale, Florida who offers 24/7 emergency services, focusing on repairing water heaters and bathroom fixtures. A potential customer searching "emergency plumber in Fort Lauderdale" should see you first when maximizing local SEO for plumbers best practices.
Since search engine algorithms consider user geographical location as an important factor in showing the most relevant result, there are several ways to optimize your plumbing business' online presence for higher search engine rankings by tailoring it to geography-relevant search intent.
In general, SEO practitioners typically debate whether prioritizing local SEO for plumbers is better than relying on more general keywords. Some choose the latter because of their high traffic volume while some believe that targeting specific and more related niche keywords help attract more qualified leads.
For instance, if someone searches for "plumber," they may have various purposes like researching DIY solutions or finding a phone book-type resource. But if someone searches for "leaky faucet repair near me," that user is likely experiencing plumbing issues and looking for a professional to solve their problem.
So, think of prioritizing local SEO for plumbers services as using a targeted fishing net to catch the exact type of fish you want compared to casting a wide net with no specific objective in mind.
By focusing your local SEO for plumbers services efforts on keywords that are more relevant to your location or niche service offerings, you can ensure your website targets the right audience that are actively searching for plumbing services in their area. This would then increase your chances of attracting qualified leads that can ultimately convert into customers.
Leveraging Google My Business
One of the most important aspects of Local SEO for plumbers is leveraging Google My Business (GMB). GMB is a free tool that can help plumbing businesses increase their online visibility and reach more local customers. By taking advantage of GMB, plumbing companies can display essential information about themselves directly on Google's search engine results page (SERP).
When you search for a business on Google, you may notice a box that appears on the right-hand side of the page with all the essential information about the company. That box is called the "knowledge panel," and it's powered by GMB. By having a verified GMB listing, your plumbing business can appear in this prime real estate on Google's search results, making it more likely to be seen by potential customers.
Another significant benefit of using GMB is that it allows you to update critical information about your business, such as your address, phone number, opening hours, and services offered. This information can show up when someone types in relevant keywords related to your business or industry. More importantly, having accurate and up-to-date data about your plumbing service generates trust with customers which creates repeat business.
Some people think claiming their listing on GMB is enough to leverage its power fully. However, optimizing the profile helps you get ahead of other competitors in and around your area. As a plumber running their own business, you should fill out all profiles with correct photos; create posts concerning emergency services they offer during pandemic situations & team introduction videos from YouTube.
Now that we've covered why leveraging GMB matters let's discuss how building local citations and listings also plays an important role in optimizing Local SEO for plumbers.
Building Local Citations and Listings
Local citations are one of the most crucial factors impacting local SEO for plumbers rankings for plumbing businesses. Citations are mentions of your business name, address, phone number on authoritative websites or directories such as Yelp, HomeAdvisor, and Angie's List. Building Local citations not only validates your plumbing business's physical location but also signals to search engines that the website is trustworthy and professional for potential customers.
Aside from helping you build trustworthiness with local SEO for plumbers and potential customers, building relevant citations can help your plumbing business rank higher in search engine results pages (SERPs). Citations serve as an indicator of the popularity and credibility of a plumbing business providing services in a particular region. Therefore, it's crucial to have high-quality and accurate information on all local citations available online.
Think of citations as digital footprints around the web that helps Google understand you're a legitimate & active company aiming to provide high-quality services. Suppose your plumbing service operates within a specific town-claiming listings on related business sites with contact details can be compared to letting people know about your physical location.
A common misconception by some businesses is assuming having many citations are better than a few important ones. When it comes to relevant citations, quality over quantity should always be considered since Google values those over irrelevant citations that litter the web.
Suppose you operate a plumbing service office in Seattle; getting listed on Washingtonian Magazine's "Seattle's best Plumbers" section is worth more than being listed on Craigslist under 'Home Improvement.' This single link raises your website a few ranks on SERP due to its popularity and reputation compared to other platforms such as Craigslist.
Now that we've delved into how building local citations does wonders for plumbers' SEO needs let's wrap things up.
Focusing on Relevant Keywords for Plumbers
One of the most critical components of Local SEO for plumbers is keyword research – identifying what potential customers are searching for and incorporating those keywords into your website content. To effectively optimize a plumbing business website, plumbers must focus on relevant keywords that pertain to their services.
For instance, if a plumber offers emergency plumbing services, they should include keywords such as "emergency plumber near me" or "24-hour plumber." On the other hand, if a plumber specializes in water heater installation, they should use keywords such as "water heater installation" or "hot water heater repair services."
Keyword research allows plumbers to identify the search terms potential customers are using to find plumbing services online. By optimizing their website with these targeted keywords, plumbers can increase their chances of ranking higher in search engine results pages (SERPs). Plumbing businesses need to focus on long-tail keywords that are more specific to their service areas because they have lower competition and drive more qualified traffic to their websites.
However, it's not enough to simply add a bunch of relevant keywords to your website content. Search engines now prioritize user experience over keyword stuffing, so it's essential to use keywords strategically throughout the site rather than cramming them into every possible space. This means including relevant meta descriptions, image alt tags, and H1 headings that support the primary keyword targeting strategy.
Think of your website like a library – you want each book (webpage) to be correctly categorized (with relevant topics) and labeled (with precise titles and subheadings), so it's easy for readers (search engine crawlers) to find what they're looking for. Using strategically placed keywords is like organizing your library well – it helps readers quickly find what they need instead of digging through piles of irrelevant information.
Now that you understand why relevant keywords are essential for Local SEO for plumbers, let's dive into some strategies plumbing businesses can use to draw traffic to their website.
Drawing Traffic through Online Marketing Strategies
Besides optimizing your website with relevant keywords, other online marketing strategies can help plumbing businesses develop a robust online presence and attract potential customers.
By using social media platforms like Facebook, Instagram, and Twitter for local SEO for plumbers, plumbers can connect with potential and existing customers. Social media platforms provide an opportunity to showcase services and customer stories that reflect a brand's personality, which humanizes the brand and makes it more relatable. Engaging with customers through comments, likes, and shares also provides opportunities for organic reach and attracts followers who could potentially become customers.
Additionally, content marketing is another way of directing traffic to your website by offering informative resources such as instructional blog posts or video content. Sharing valuable information about common household plumbing issues or discussing news in the plumbing industry establishes credibility and expertise. When visitors find helpful advice on your site or perhaps even share the content on their social media pages, it builds credibility around your brand as a knowledgeable source for all things plumbing.
However, creating quality content takes time and effort; not every business can produce high-quality content internally. In these cases, plumbing businesses can hire external marketing agencies for their local SEO for plumbers that specialize in plumbing-related content. And while social media platforms offer significant potential for organic reach, boosting sponsored posts can provide even better results with local SEO for plumbers. Still, this requires a comprehensive understanding of demographics and targeting criteria, making it important to seek guidance from professionals who specialize in social media advertising.
Think of drawing traffic through online marketing like casting a lure into a stream: by providing valuable information (the bait), customers curious about plumbing services come across the site (bite), ultimately leading to new leads (hooked fish). Through well-executed social media and content marketing strategies, plumbing businesses can cast a wider net to attract potential customers looking for plumbing services.
Harnessing Social Media and Content Marketing
Social media has become a ubiquitous part of our daily lives. People use social media platforms like Facebook, Twitter, Instagram, and LinkedIn for communication, entertainment, and inspiration. However, social media is not just for personal use anymore. It has also become an important tool for businesses to connect with their existing and potential customers. For plumbers who want to improve their local SEO for plumbers rankings, social media marketing can be a game-changer.
One way to leverage social media is by creating high-quality content that resonates with your target audience. This could be anything from informative blog articles about common plumbing issues to funny memes about the struggles of DIY plumbing. By posting this content on your social media channels, you can generate interest in your business and establish yourself as an authority in the plumbing industry.
Another benefit of content marketing is that it can help you attract backlinks to your website, which are essential for improving your local SEO for plumbers rankings. When other websites link to your site because they find your content valuable, it sends a signal to Google and other search engines that your website is trustworthy and worth ranking higher in search results.
Some business owners might argue that they don't have the time or resources to create regular content for their social media channels. While it's true that content creation can be time-consuming, it doesn't have to be overwhelming. By repurposing existing content or outsourcing content creation to a digital marketing agency like GBC Digital Marketing, plumbers can reap the benefits of content marketing without having to do all the heavy lifting themselves.
Think of local SEO for plumbers content marketing as building a relationship with your customers. Just as you wouldn't expect to build a meaningful relationship with someone by only talking about yourself, you can't expect to engage your social media followers if all you do is post promotional content about your business. Instead, focus on providing value to your followers by sharing helpful tips, funny anecdotes, and interesting industry news.
In addition to content marketing, social media can also be used for paid advertising to reach a wider audience. By creating targeted ads that are shown to people in your service area who are searching for plumbing services or have shown an interest in plumbing-related topics, you can increase the visibility of your business and attract more leads.
In conclusion, social media and content marketing are powerful tools that can help plumbers improve their local SEO for plumbers rankings. By creating high-quality content with local SEO for plumbers that resonates with your target audience and engaging with them on social media platforms, you can establish yourself as an authority in the plumbing industry and attract more leads to your business. Whether you choose to handle your social media accounts in-house or outsource to a digital marketing agency, investing time and resources into social media and content marketing can pay significant dividends in terms of increased visibility and improved search engine rankings.
Social media and content marketing have become essential tools for businesses, including plumbers, to connect with their existing and potential customers. By leveraging social media for content creation and paid advertising, plumbers can improve their local SEO for plumbers rankings and establish themselves as authorities in the plumbing industry. Repurposing existing content or outsourcing content creation to a digital marketing agency can be an effective way to reap the benefits of content marketing without overwhelming resources. Providing value to social media followers by sharing helpful tips, funny anecdotes, and interesting industry news is key to building lasting relationships with customers.