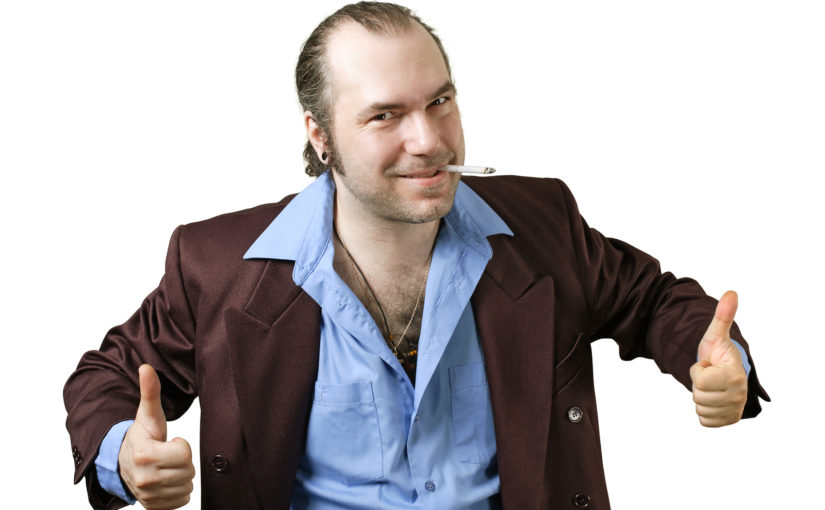 10 Tell Tale Signs That a Bad SEO 'Expert' Shouldn't Be Hired!
Search Engine Optimization (SEO) is a fundamental component of having a substantial and successful presence online. For many businesses, they need to outsource their SEO because they understand that
they don't know enough about it to execute it on their own. But how do you know if your supplier is the real deal and not one of the SEO scam artists one hears so much about? You have to choose carefully, or you could land up losing money and time or in the worst case scenario getting a Google penalty.
There was a time when people found loopholes in the Google algorithm that helped them to get their web pages higher organic ranking on SERPs. But it wasn't long before Google picked up on these 'black hat' SEO tactics and came down hard on the perpetrators. Even though these algorithm changes have been around for quite some time, there are still some fly by night SEO companies that still try to outsmart Google. This only ever ends badly for the business owner who gets to be the guinea pig in the scenario.
Here are ten telltale signs that you're dealing with a black hat Bad SEO Expert scammer:
"We 'guarantee' organic ranking on the first page of SERPS." This is just not possible. The Google algorithm is always changing, and while SEO experts attempt to stay abreast of all of the updates, they can't be sure of how they will affect ranking. If they are targeting specific keywords, a competitor can start targeting the high performing keyword leading to a costly bidding war. The very nature of the process is unpredictable.
"We'll get you top ranking in 48 hours." SEO is a slow, methodical, strategic approach that sees results only in about 4-9 months. That timeframe is even longer when it comes to new websites. Older websites that have a reputation as trustworthy with Google might see quicker gains.
"I know a guy at Google who gives me all the latest information to rank high." Your 'BS' detector should go off immediately. You can't get insider info on the Google algorithms as employees don't have access to the formula. SEO experts have to do the hard work of trial and error to gauge which SEO tactics are working for that particular company.
"The user experience (UX) of your website doesn't impact your SEO ranking." Quite the opposite. The Google algorithm most certainly takes note of how customers interact with your web pages and if it solves a problem for a visitor. UX is an intrinsic part of all SEO efforts. If someone tells you otherwise, call the next SEO supplier on your list.
"We'll make sure you are featured on hundreds of search engines online!" SEO is all about relevancy, and you don't want to be listed on micro-market search engines that are not in your niche. Google has stated that over submitting to loads of search engines can negatively impact your ranking.
"We are the cheapest SEO experts online." Run a mile. You'll get what you pay for.
"Just give us access to your website, and we'll give you a free trial." NEVER give unvetted suppliers access to your site. You are putting highly sensitive information into the hands of an unknown entity. Trust your gut and dodge the 'free trial' scam.
"We hire cheap freelancer labor to bring down your SEO costs." You don't find professionals on freelance sites. Your content has to be of the highest quality to get the nod from the Google crawlers. Generating heaps of sub-par content that has been created by cheap labor is not going to get you higher rankings.
"We focus on your SEO –it stands alone as a process." SEO efforts should be part of an overall marketing strategy. SEO impacts and interacts with everything from PR to UX to social media, blogging, mobile friendly, etc. SEO experts should know how their techniques fit into the bigger marketing strategy of the company.
"We'll get you bulk directory listings and use Private Blog networks." And they'll be communicating with you using smoke signals? Be wary of SEO 'experts' who have just stepped off the ark. They use dated tactics like social bookmarking, Web 2.0 links, Article marketing, paid links and blog commenting. We've moved on.
You might also hear, "we'll just duplicate loads of content for you," or "you don't have to engage with social media for SEO," or "we'll buy you 100 direct links for $50." All of these are further confirmations that you are conversing with an SEO moron. Invest in using SEO companies with a proven track record and a solid reputation.
You won't hear these ten tall tales from our team. If you are looking for  SEO experts that are willing to listen and learn about your business give us a call so we can suggest what SEO strategies your company might need.